Disclaimer Steals the Show in MyPillow CEO Mike Lindell's Election Fraud 'Documentary'
Conservative media network One American News (OAN) aired MyPillow CEO Mike Lindell's election fraud "documentary" on Friday with a 90-second disclaimer that has received significant attention online.
Prior to its release, Lindell predicted that "the end of time" will be among us if his two-hour film, Absolute Proof, fails to convince Americans that former President Donald Trump lost the election to Joe Biden in November due to voter fraud.
After the project dropped Friday, OAN aired the film with a striking disclaimer.
"Mr. Lindell is the sole author and executive producer of this program and is solely and exclusively responsible for its content," it read. "This program is not the product of OAN's reporting."
"The statements and claims expressed in this program are presented at this time as opinions only and are not intended to be taken or interpreted by the viewer as established facts."
According to MarketWatch, the disclaimer caused "Absolute Proof" to trend on Twitter on Friday, with OAN's preface drawing more online buzz than the film itself.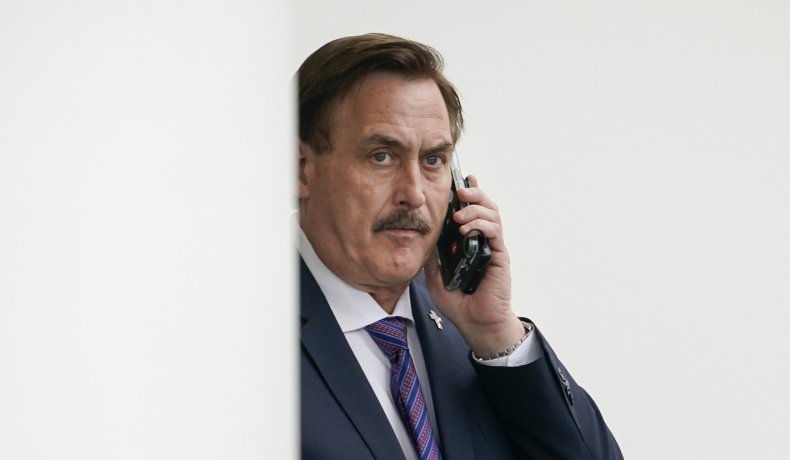 Twitter permanently banned the MyPillow account on Monday, after Lindell attempted to use it to circumvent his personal ban from the social media platform. "Jack Dorsey is trying to cancel me (Mike Lindell) out!" the MyPillow account tweeted last Sunday.
Dominion Voting Systems have sent preservation of evidence letters to Lindell, OAN and others for airing unverified allegations of election fraud. Thomas Clare, an attorney for Dominion, called OAN's disclaimer "textbook actual malice" and insisted that it "definitely does not relieve them of liability."
"To the contrary, we warned them specifically and in writing that they would be broadcasting false and defamatory statements of fact if they broadcast the program, and they made the affirmative decision to disregard that warning and broadcast it anyway," Clare told Law & Crime, noting that "other outlets have refused to host it."
YouTube and Vimeo quickly removed the movie hours after it was released on their platforms on Friday. A spokesperson for YouTube explained to Vice News that the film's contents "violated our presidential election integrity policy."
Politifact, a nonprofit fact-checking website operated by the Poynter Institute, has rated the film as "not intended to be taken as fact," and concluded that its contents does not provide the proof that its title promises.
"The video, which clocks in at about two hours, rehashes old conspiracy theories, touching on claims that have been repeatedly debunked by state and local officials, thrown out by the courts and contradicted by federal agencies," according to Politifact.
Newsweek reached out One American News for comment.