The 'Disconnect' Between Karen and Miles Is Starting to Worry Woody in 'Married at First Sight' Season 11 Sneak Peek
Love is in the air in the 11th season of Married at First Sight. But while some couples are ready to say the l-word to their new spouse, others couldn't be farther away from confessing such deep and intimate feelings.
Since the beginning of the season, best friends Woody and Miles were thrilled for the opportunity to be matched and marry women chosen specifically for them by the MAFS relationship experts. They were both ready for love and excited to finally get a shot at it at the same time, with Woody tying the knot with Amani and Miles exchanging vows with Karen.
However, now that the honeymoons are over and the guys are settling into their marriages, it's becoming more and more evident that despite their plans to stay on the same life path, they're experiencing completely different journeys with their wives. This becomes even more clear in the Newsweek exclusive sneak peek of episode 10 (above), in which Woody reveals that he has recently told Amani that he loves her.
"Honestly, it's been nice to come home to a wife, you know what I mean? Every day has been different, and honestly, every day I've enjoyed," Woody says. "The other day, Amani asked me something like, 'Do you love me? Do you have love for me?' And I wasn't paying no attention. I was like, 'Hell yeah, I love you.' And then I paused, bro. I literally paused like a motherf**ker. It was like, 'Oh s**t.' And then I was like, 'Yeah. It is what it is. I ain't even scared to say it. I love my wife.'"
After a bit of prying from Miles, Woody goes on to explain that Amani has not yet said that she loves him, but he can tell she's reaching that point as well.
"Not full-on, like, 'I love you'—she's definitely said lines like she's headed to it," Woody says.
Miles can't believe that between the two of them, it's Woody who is the first to tell his wife that he loves her. As Woody's lifelong friend, Miles says he's never known his pal to open up to a woman in this way, and Woody can't really believe it either.
"I admire your courage, bro, because that's not an easy thing to do," Miles says. "I've never heard you say that you loved a girl."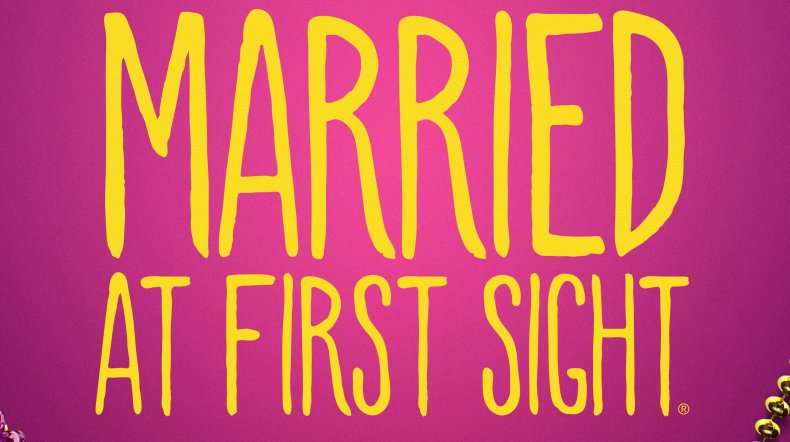 As for Miles, he's nowhere near feeling comfortable enough in his marriage to tell Karen that he loves her, especially following their huge blowout during last week's episode, after he joked about them not yet consummating their marriage. That conversation caused Karen to storm out of the apartment and spend the night elsewhere, and Miles is still feeling unsettled by all of it in episode 10.
"If I wanted to give Karen a heart attack, I'd tell her I love her. If I said, 'I love you,' she would walk out the door," Miles claims. "It's too much for her right now, bro. She has to take it slow."
Despite Karen's unwillingness to open up to Miles, he still hopes that he and his wife can share the same type of loving bond that Woody and Amani appear to be fostering.
"When it comes to love, personally, I know I'm not quite there yet with Karen, just because we haven't had experiences yet to get close enough emotionally. I understand that it's a lot easier for me to jump all in than [it is] for her. But looking at Woody's marriage, what they have seems special and that's something that I aspire to," Miles says in a confessional video. "And hopefully that's something that Karen and I can bring to our marriage as well."
However, Woody is still perplexed by Karen's inability to connect emotionally with his friend, and he's starting to wonder if Karen actually likes Miles. "I don't want her to move so slow that you start moving at that same pace and then y'all just lose each other," Woody said.
Later, in a confessional, Woody says hearing about Miles' situation with Karen is throwing him for a loop and he's worried about the future of his friend's marriage.
"Initially coming into it, I was like, 'We're going to be on the same path.' It's not the same path. I just hope that Miles isn't compromising so much that he ends up not getting what he wants and needs out of his marriage," Woody says. "It's hard to say based off what he's telling me right now. I don't know—I think they got a real disconnect somewhere."
Married at First Sight airs on Lifetime on Wednesdays at 8 p.m. ET.