Discover the Great Hall, Harry Potter's First Look at Hogwarts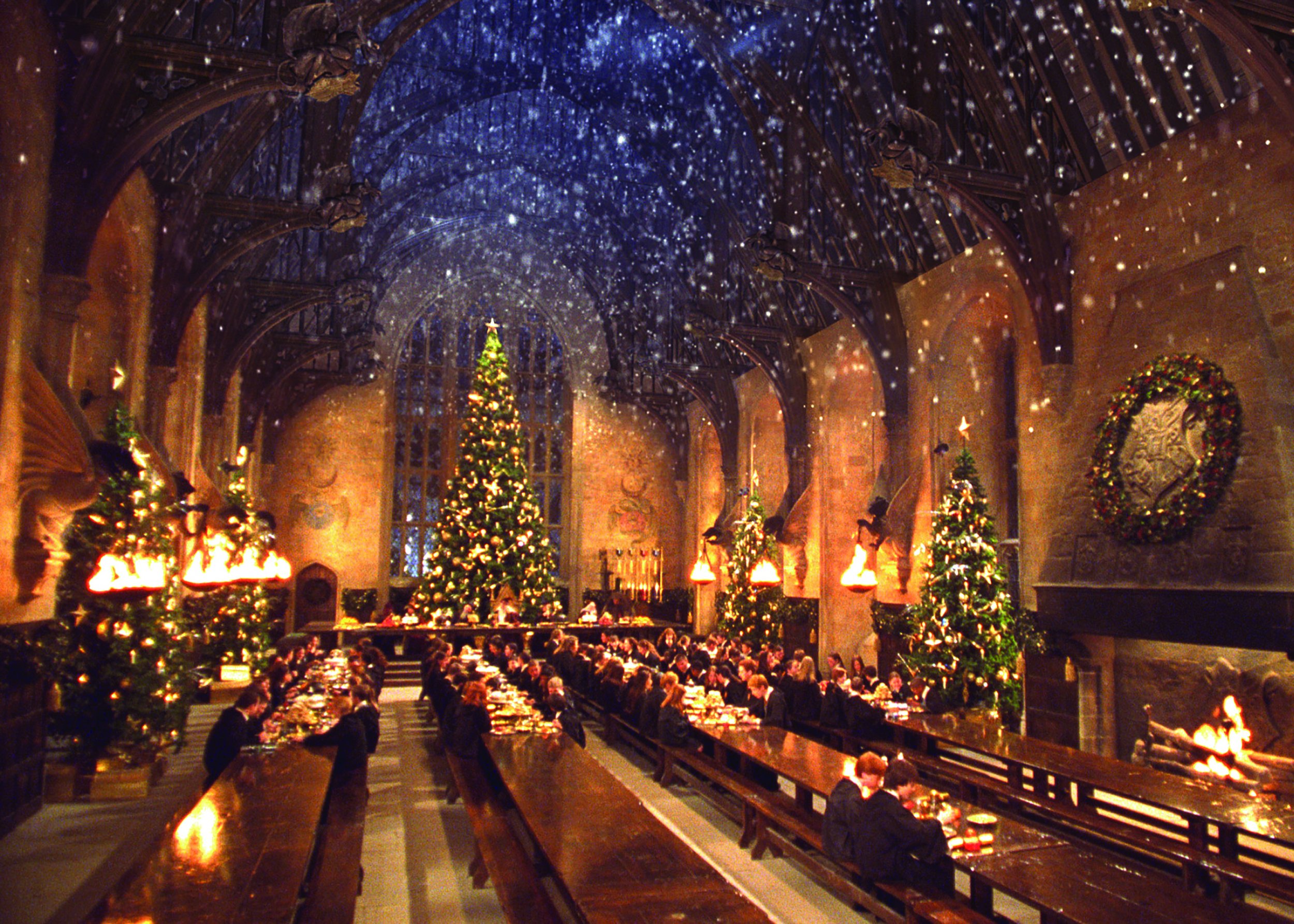 This article, and others exploring every room, shack and alley from the Harry Potter books, films and more, is found in Newsweek's Special Edition: Harry Potter—Exploring the Wizarding World.
The first look Hogwarts students get at exactly the level of attention to magical detail they can expect during their seven years of education, the Great Hall is a cathedral-sized entity. And while students might first have their minds blown by the hundreds of levitating candles or the ceiling bewitched to look like the sky—weather and all—they also come to know the Great Hall as the place where important news is delivered and generational events take place.
According to J.K. Rowling, there was originally a ghost who specifically haunted the Great Hall, Edmund Grubb. Grubb was meant to be a fat Victorian ghost who sometimes kept students from entering the hall out of jealousy for their ability to eat.
Dumbledore doesn't lead the term-opening banquet with the Hogwarts song after Sorcerer's Stone as a reflection of the increasingly bleak state of the Wizarding World.
At the Warner Bros. studio tour in Leavesden, England, Harry Potter fans can enjoy a Christmas dinner once a year in the Hogwarts Great Hall set.
It is in the Great Hall that some of Harry Potter's most important moments occurred, from being sorted into Gryffindor, to dueling club, to being revealed as the fourth Triwizard champion, to his final defeat of Voldemort at the Battle of Hogwarts.
The Great Hall is also where Hogwarts students take their OWL and NEWT exams.
This article, written by Senior Editor Tim Baker, was excerpted from Newsweek's Special Edition: Harry Potter—Exploring the Wizarding World. For more on the vast world created by J.K. Rowling, pick up a copy today.