Discovery of Child Burials Reveals Poverty of Aztec Empire Survivors
The discovery of the graves of four pre-Hispanic Mexican children has given an insight into the difficult living conditions that followed the fall of the Aztec Empire.
Named after the property where the excavation took place, the Argentina 95 project was carried out in La Lagunilla, a neighborhood in the historic center of Mexico City formally known as Cotolco, belonging to Atzacoalco, one of the four territories of Tenochtitlan, capital of the Aztec Empire. In the 16th century, Spanish conquerors began to build on top of the city's ruins.
Investigators from the National Institute of Anthropology and History (INAH) discovered the remains and stated that the smallest infant, likely to have been an unborn child, were found in a uterus-shaped vessel along with two ceramic bowls.
This was a funerary practice that hoped to return the child to the maternal womb, according to Juan Carlos Campos Varela, archaeologist in charge of the excavation.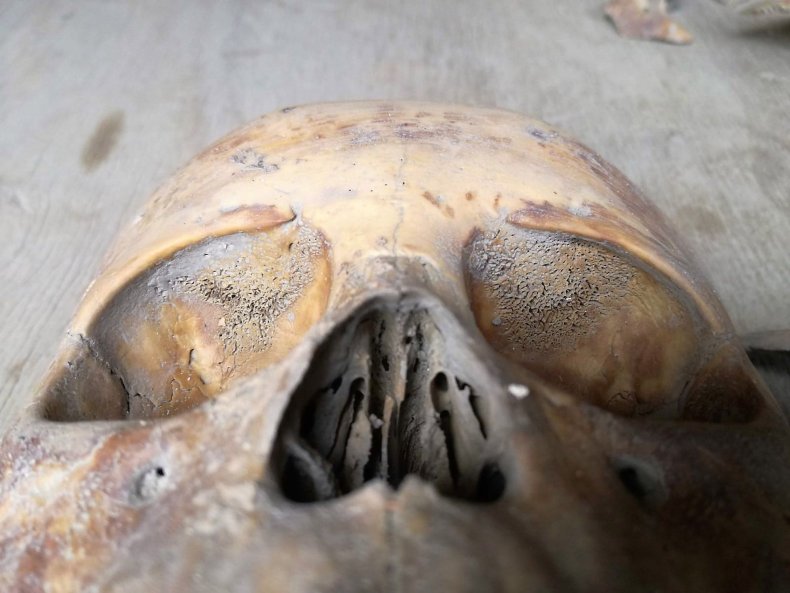 While none of the burials show signs of ritual sacrifice, the bone remains of the oldest infant displayed signs of severe malnutrition.
The largest offering, made up of five small vessels, two spindles and a blue figurine of a woman with a girl on her lap, is believed to have belonged to a girl aged between 6 and 8.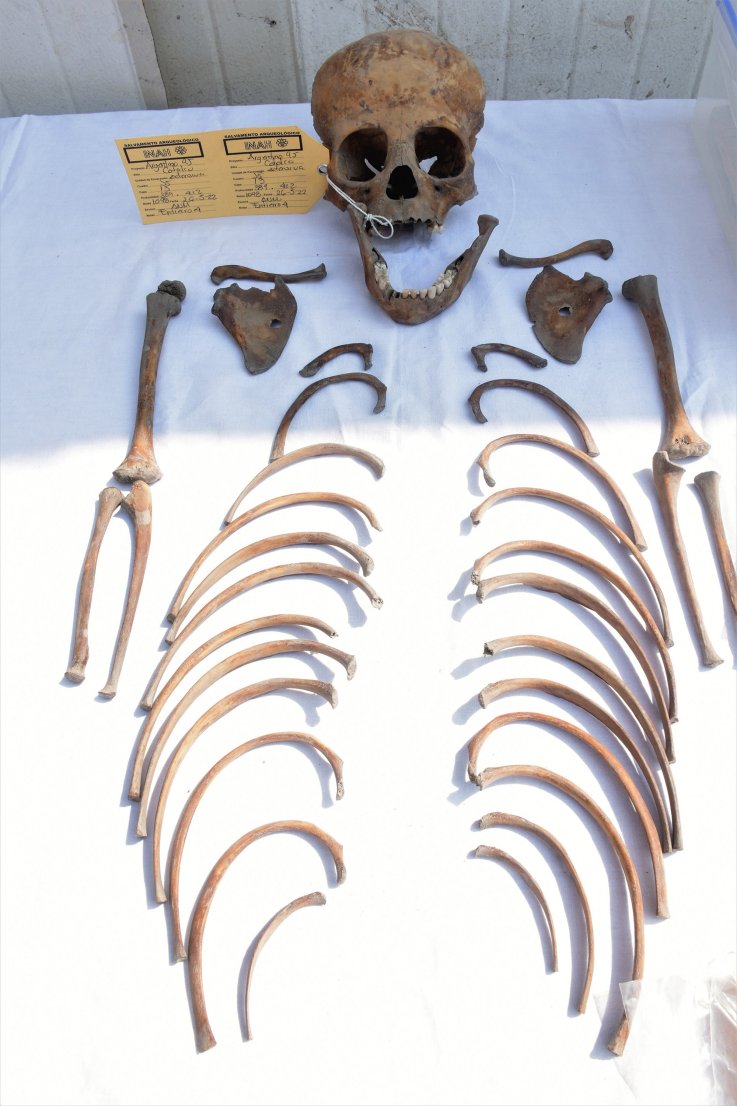 In the whole set, the most complete offering is that of the 6- or 8-year-old child.
Meliton Taia, INAH/Zenger
Experts found traces of a settlement dating back to 1521 to 1620 along with early colonial walls built on top of pre-Hispanic walls, which were used to push locals to the outskirts of the city.
Away from prying eyes, they continued to practice acts of resistance, such as funerary rituals, for the next 20 to 30 years.
In total, 200 objects were recovered, including toys, whistles, plates, coins and medals.
Last year, to mark 200 years of Mexican independence, Pope Francis apologized for the Catholic Church's "very painful errors" in the country, a move that was criticized by the president of the Community of Madrid, Isabel Diaz Ayuso, who argued that Spain brought freedom, civilization, and Catholicism to the American continent.
Historians estimate that 80 percent of indigenous people in Mexico and Central America died by the end of the 16th century at the hands of Spanish conquerors due to battles, exploitation, and epidemics brought to the continent.
Pre-Colombian Mesoamerica consisted of seven main societies credited for important inventions such as the concept of zero.
These complex cultures practiced trade and competed for influence across the region with their theories on politics, art, religion and technology.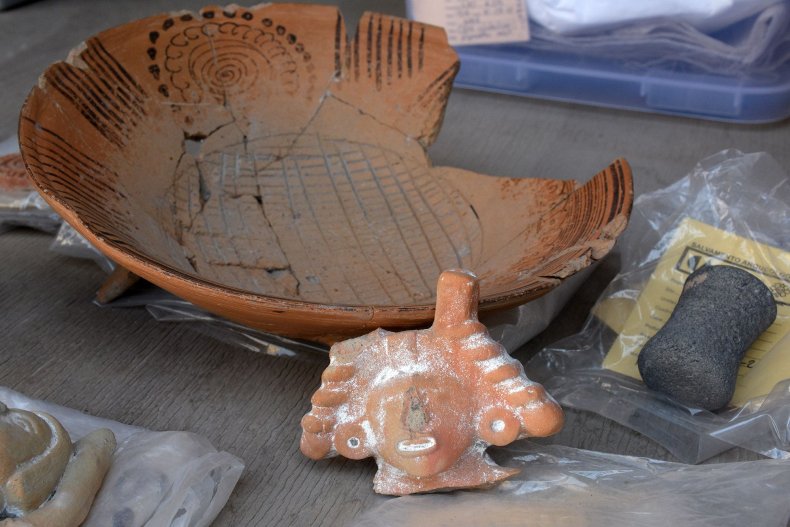 This story was provided to Newsweek by Zenger News.