What is Disease X? Deadly Bird Flu Virus Could Be Next Pandemic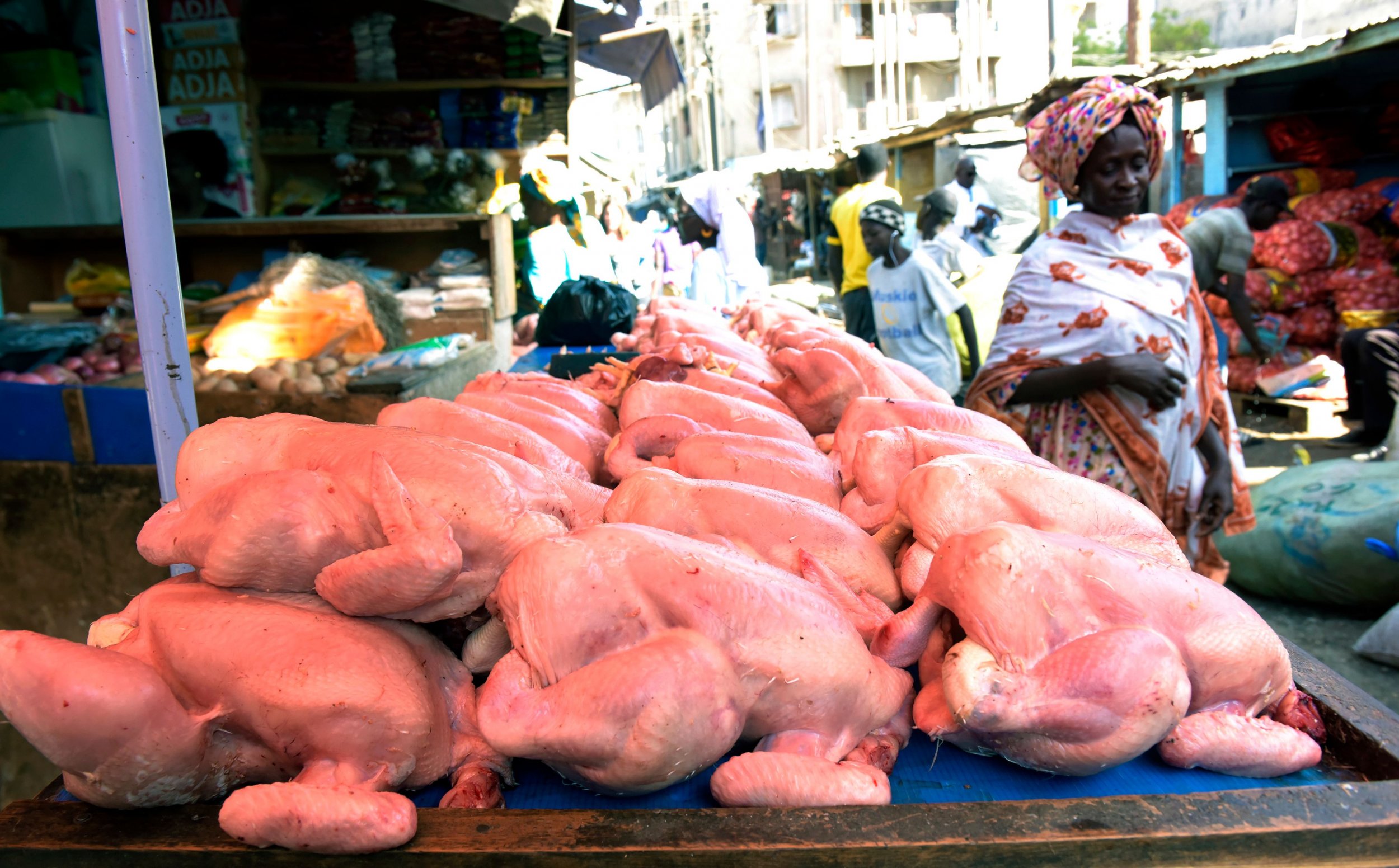 A deadly new strain of bird flu threatens to become a worldwide pandemic, health officials warn.
Britain's deputy chief medical officer Jonathan Van-Tam says the strain, which has already killed one-third of infected patients in China, could be the feared Disease X, an unknown pathogen that could cause an international health crisis.
The H7N9 avian flu virus has infected 1,600 people and killed more than 600 in China since October 2016. Most of the infected came in contact with contaminated poultry, the World Health Organization said.
The virus didn't infect humans until 2013, when it was first discovered in China. After sporadic outbreaks over five years, its spread has reached critical mass: The Centers for Disease Control said it has the "greatest potential to cause a pandemic" of all human viruses.
Instances of person-to-person spread are extremely rare so far, but the CDC warned it will likely spread to other countries if travelers come into contact with poultry carrying the infection in China. The United Nations' Food and Agriculture Organizations already detected three imported cases, one in Malaysia and two in Canada, in 2018.
No cases have been reported in the United States, but it's unclear how quickly the virus spreads. Van-Tam told The Telegraph that H7N9 has a higher rate of mortality than any other pandemic-causing virus.
In less than 10 years, global outbreaks have killed more than 2 million people. Cholera killed more than 10,000 people following the Haitian hurricane in 2011, tuberculosis, yellow fever and typhoid fever claimed more than 1.6 million in 2012 and the Ebola virus killed another 11,000 between 2014 and 2016. Swine flu-related deaths were estimated to exceed 575,000.
Severe pneumonia is the most common symptom of the virus, WHO said. Patients in severe cases developed acute respiratory distress syndrome, in which fluid fills the lungs and prevents breathing, the primary cause of bird flu-related death.
The outbreak brews concurrently with a concerning Ebola reemergence in the Democratic Republic of the Congo that's killed 38 people as of Wednesday.
Epidemics are commonly spread through exposure to contaminated water, unsafe food or inadequate sanitation facilities. Certain climates face higher rates of infection based on size of population, frequent flooding and airborne disease transmission.