Disgraced Activist Somaly Mam to Launch New Organization After Resigning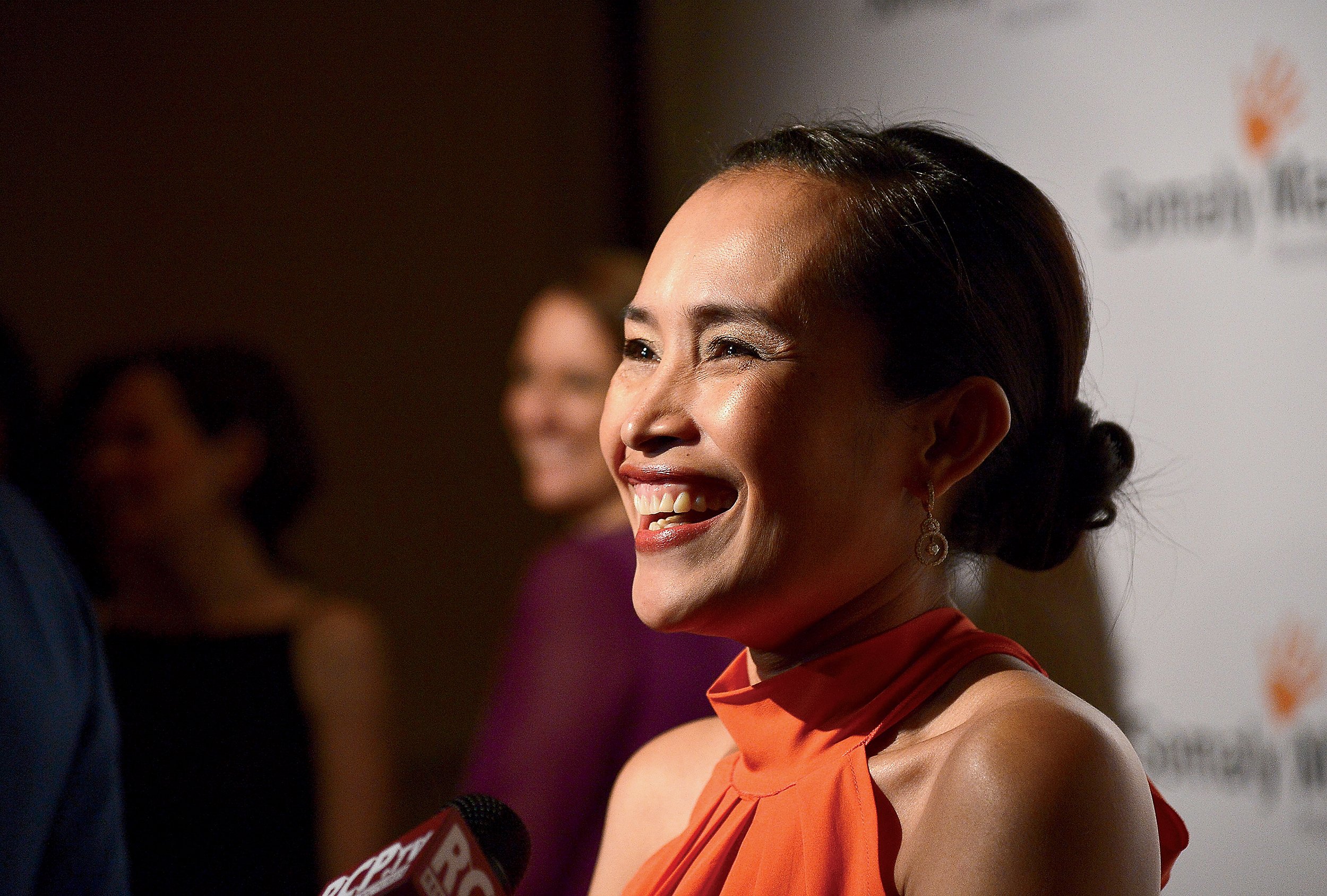 NEW YORK (Thomson Reuters Foundation) - Disgraced Cambodian anti-sex trafficking activist Somaly Mam, who was forced to resign from her own foundation seven months ago amid reports her dramatic life story was fabricated, has unveiled plans to launch a new organization in January.
Mam became one of the world's best known campaigners against sex trafficking and set up the Somaly Mam Foundation seven years ago with offices in New York and Cambodia, using her tragic personal history to raise millions of dollars globally.
But the charismatic activist quit in May after a two-month investigation commissioned by her organization into assertions her heartbreaking autobiography, including years as a child sex slave, were in doubt, and the foundation closed in September.
Mam, however, in a statement e-mailed to supporters this week, said she planned next month to open a new non-government organization called The New Somaly Mam Fund: Voices for Change and was seeking funding.
Based in the United States and operating in Cambodia, she said it will blend elements of the former Somaly Mam Foundation and AFESIP, an acronym for Agir Pour Les Femmes en Situation Precaire or Helping Women in Danger, the anti-trafficking NGO Mam founded in 1996 and continues to operate.
"I am so grateful for all the friends who have not believed the allegations about me ... and are helping me figure out how to carry on helping girls in sexual slavery and those at risk for it," Mam said in the statement.
"We have worked non-stop to recover and reorganize."
Mam's resignation in May shocked her supporters, donors and anti-slavery crusaders who had never doubted her claims that she was sold into sexual slavery at a young age, raped and abused, spending years in a brothel as a prostitute.
Over the years Mam wrote a memoir, launched the Somaly Mam Foundation, and raised millions to help other girls, backed by a star-studded list of celebrities and politicians.
She resigned after a two-month probe by the law firm into her life story and after a Newsweek story entitled "Somaly Mam: The Holy Saint (and Sinner) of Sex Trafficking," offered documentation for a host of alleged falsehoods.
Silent at the time of her resignation, Mam later refuted the allegations of fraud in a September Marie Claire article.
"I hope that chapter is closed," Rigmor Schneider, co-founder and executive director of the new organization, told the Thomson Reuters Foundation in a phone interview.
Schneider, who worked at the Somaly Mam Foundation for three years, said she had directly questioned Mam - who will report in to her - about the fabrication allegations and stood by Mam.
"I am very comfortable that what she is saying is the truth," Schneider said without elaborating further.
The new organization will not rescue women and girls but collaborate with other NGOs to rehabilitate and educate them once they are free so they can find jobs, Schneider said.
The fund will operate two residential centers providing about 100 beds for trafficking survivors, one for women in Siem Riep and the other for underage girls in Kampong Cham.
Schneider said a third center in Phnom Penh was temporarily closed due to lack of funds formerly provided by the Somaly Mam Foundation.
A new board of directors has been selected which includes actress and activist Susan Sarandon, who formerly served on Mam's foundation advisory board.
"Basically what we're looking for now is funding," said Schneider.