Disgraced: Australia Rocked by 'Brazen' Cricket Cheating Scandal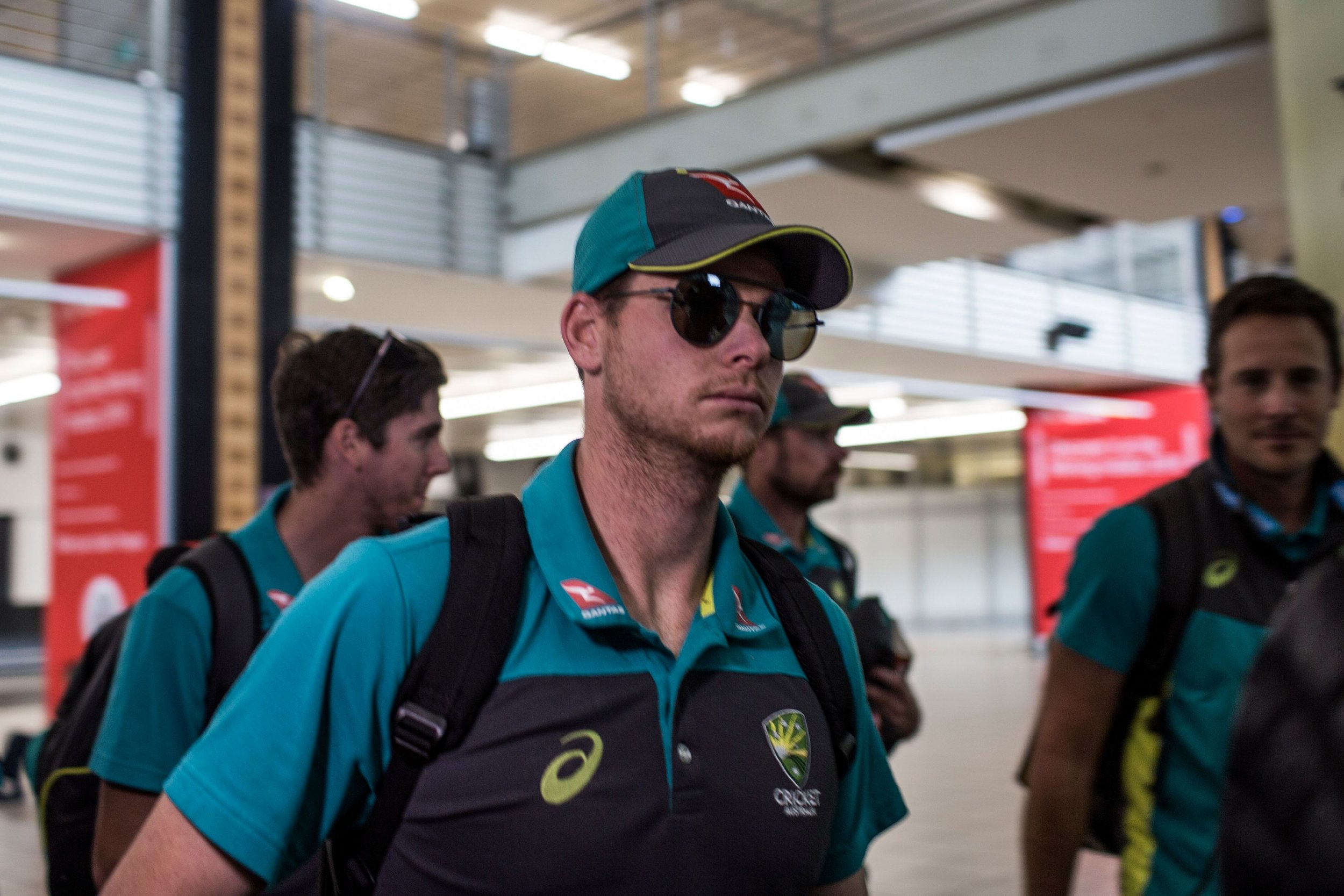 The scandal engulfing Australian cricket took a dramatic turn on Wednesday, when Steve Smith and David Warner were banned for 12 months for their involvement in ball tampering.
Cricket Australia chief executive James Sutherland outlined the sanctions during a press conference in Johannesburg, during which he also confirmed Cameron Bancroft has been banned from representing his country for nine months.
Smith has also been stripped of the captaincy of Australia's Test team and will not be considered for the role for at least 12 months after his suspension expires, while Warner was stood down from his role as vice-captain and will never be considered for a leadership role in the future.
"This has caused damage to the game as a whole and certainly to Cricket Australia. It has compromised the fans' faith in cricket and it's our responsibility to reinstate that confidence," Sutherland said.
"It appears to be an isolated incident but if there are other allegations we will take them further. There was some courage in owning up but there was an element of untruth and that's something we took into consideration."
An excerpt from Cricket Australia's statement is embedded below:
The punishments came a day after the trio had been stood down from Australia's tour of South Africa with immediate effect and sent back home, after Cricket Australia had complete its investigation into the ball-tampering incident.
Cricketers regularly attempt to keep one side of the ball shinier than the other in a bid to influence the way it swings through the air, but the laws of cricket forbid teams from altering the conditions of the ball with foreign objects, be that sticky tape, sandpaper or bottle tops.
On Saturday, during the third day of the third Test between South Africa and Australia, Bancroft had been caught on camera tampering with the ball using what appeared to be a piece of sticky tape covered in grit.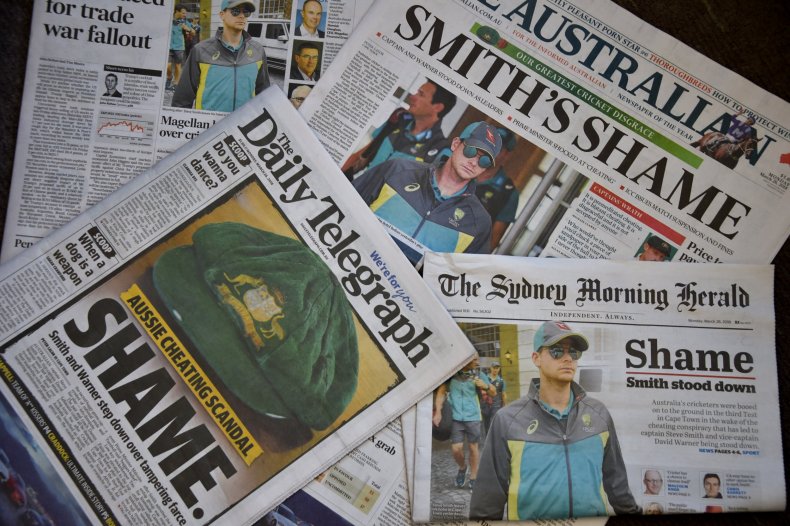 The Australian batsman subsequently attempted to conceal evidence by shoving the tape down his trousers. When questioned by on-field umpires he maintained he had done nothing wrong.
However, at the end of the day's play, Smith and Bancroft fronted the media and admitted the team's "leadership group" had conjured up a plan to tamper with the ball.
The admission sparked outrage and Smith's decision not stand down prompted former players and newspapers to call for Cricket Australia to sack the 28-year-old. The consternation was not limited to the cricketing world either, with Australian prime minister Malcolm Turnbull stating the incident was "a shocking disappointment for the country".
The International Cricket Council subsequently banned Smith for one game and fined Bancroft 75% of his match fee, giving him three demerit points.
The sanctions appeared lenient, but for cricket's governing body, ball tampering is classified as a Grade Two offense and warrants a maximum of a one-game ban.
The bans for Smith and Warner mean both will lose on lucrative contracts to play in the Indian Premier League which begins next month.
Darren Lehmann, however, has retained his role as a coach after Cricket Australia stated it was "satisfied" he was not aware of the plan.
"I want to make that point very clear. Darren is the coach. He continues as coach under his current contract," Sutherland added.
Lehmann's position was brought into scrutiny after he was spotted in communication with Australia's 12th man Peter Handscomb shortly after the incident.
Former cricketers were left puzzled by the decision to keep Lehmann in his role. One-time England captain Kevin Pietersen expressed his incredulity at the verdict, while his former teammate Matt Prior were just as sarcastic.
Meanwhile, former Indian batsman Aakash Chopra suggested some of Australia's bowlers must have also been aware of the plan.
The fourth Test between South Africa and Australia begins at 5 a.m. EDT on Friday at the New Wanderers Stadium in Johannesburg.