Disgraced CBS Producer Jeff Fager Sent Threatening Text to Female Reporter: 'Be Careful,' People Have 'Lost Jobs Trying to Harm Me'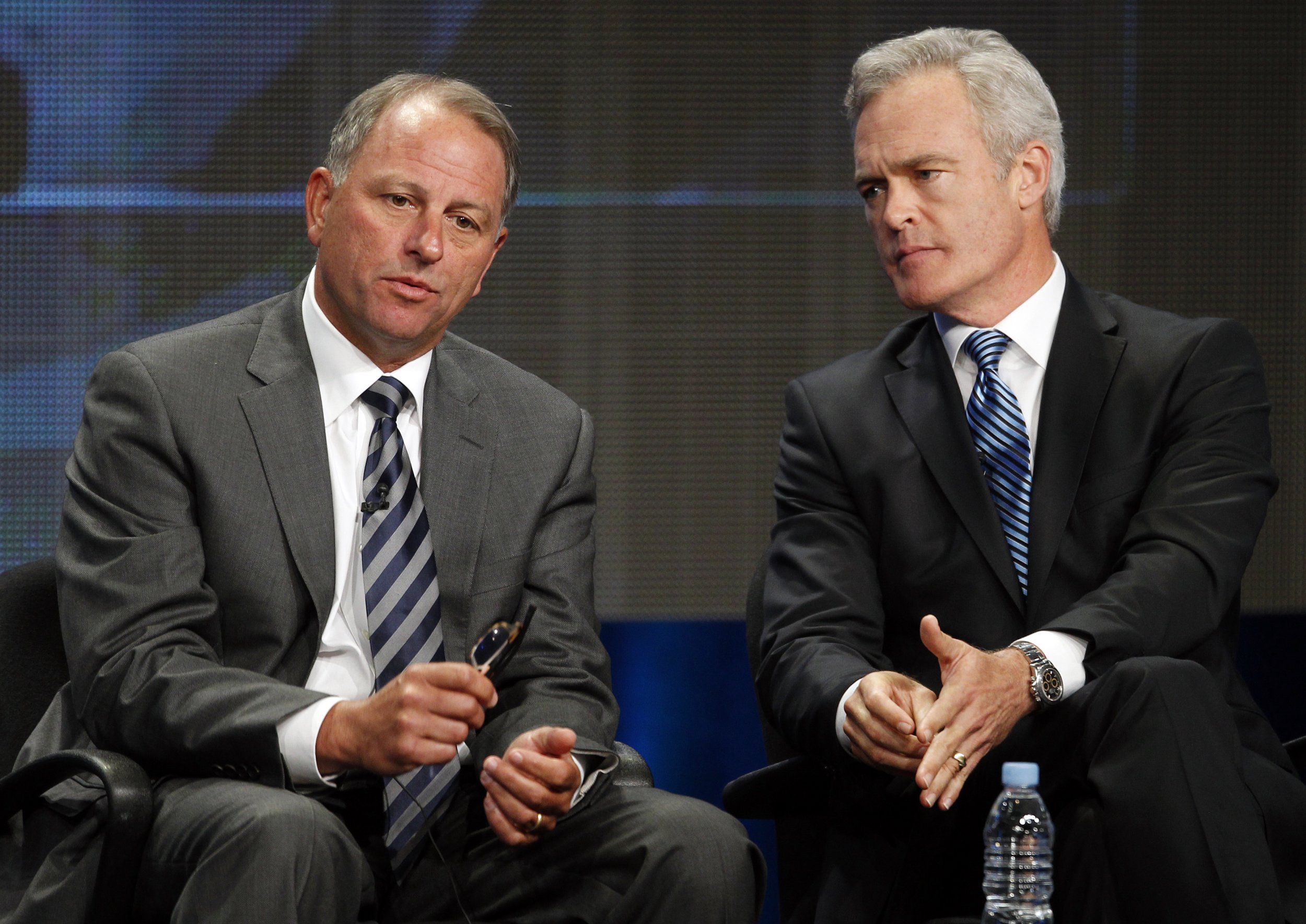 CBS Evening News has shared the threatening text message 60 Minutes executive producer Jeff Fager sent to a female reporter hours after he was fired amid sexual harassment allegations.
On Sunday, CBS News correspondent Jericka Duncan asked Fager for comment after The New Yorker reported allegations he had groped employees at company parties.
"If you repeat these false accusations without any of your own reporting to back them up you will be held responsible for harming me… Be careful. There are people who lost their jobs trying to harm me and if you pass on these damaging claims without your own reporting to back them up that will become a serious problem," Fager replied to Duncan in a text message.
Earlier on Wednesday, before the text message was released,CBS News president David Rhodes announced in a memo to staff that Fager was leaving the company effective immediately because he had "violated company policy."
Later, in a separate statement, Fager responded to the news, saying that he was fired because of a "harsh" text message he sent to a journalist.
"The company's decision had nothing to do with the false allegations printed in The New Yorker," he wrote in a statement. "Instead, they terminated my contract early because I sent a text message to one of our own CBS reporters demanding that she be fair in covering the story. My language was harsh and, despite the fact that journalists receive harsh demands for fairness all the time, CBS did not like it. One such note should not result in termination after 36 years, but it did."
In the past, Fagen has also been accused of discouraging employees from reporting bad behavior to the company's human resources department. However, he told the Washington Post that he has "never discouraged anyone from going to HR."
In the article on Sunday, The New Yorker reported that former CBS intern Sarah Johansen once told Ronan Farrow that Fager had groped her during an office party. "I really felt like this was one of the most sexist places I've ever worked," she said.
The allegation follows another report, released several weeks ago, that focused on misconduct allegations against CBS CEO Les Moonves, which led to his resignation. That same report also detailed allegations made against Fager by anonymous former CBS employees who claimed that he had inappropriately touched them at staff parties.