Disgraced Former Democratic Congressman Anthony Weiner Moved From Prison to Halfway House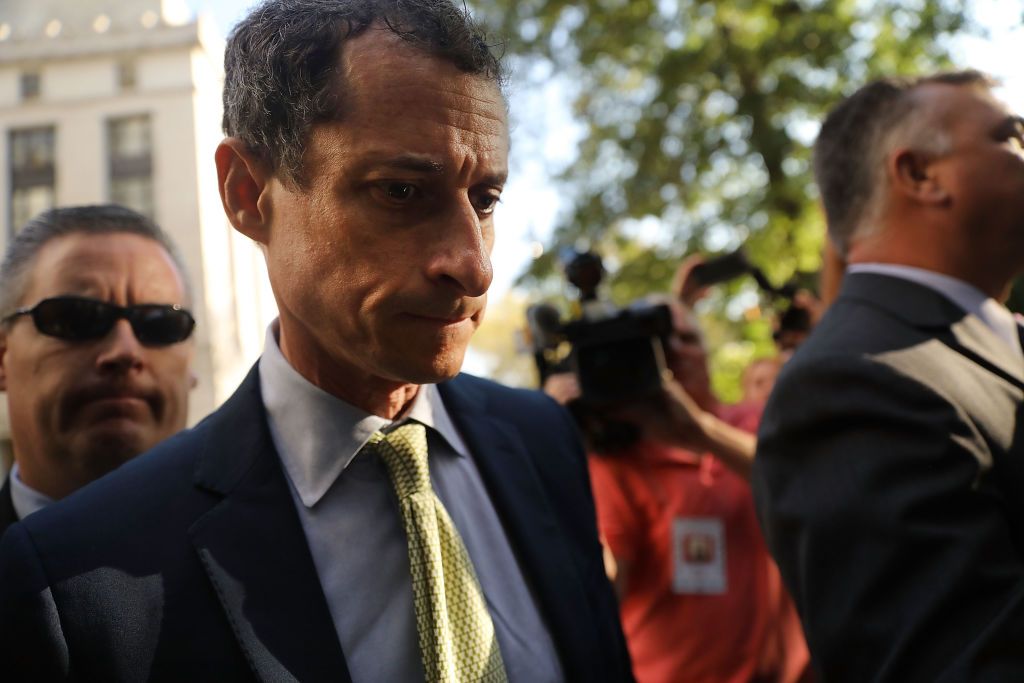 Disgraced ex-Congressman Anthony Weiner has been released from federal prison after spending 15 months behind bars for sending explicit messages to a minor.
The former New York representative will spend the rest of his 21-month sentence at a halfway house in Brooklyn, according to prison records.
He is set to be released from custody in May, with his sentence reduced by three months for good conduct.
Weiner was once seen as a rising star in the Democratic Party but was forced to resign from Congress in 2011 after sending a lewd image of himself to a woman he met online.
He initially claimed that his account had been hacked but subsequently admitted that he had sent the images, and also had sexually explicit conversations with several other women he met online, while married to former Hillary Clinton aide Huma Abedin.
In 2013, Weiner tried to resurrect his career with a bid to become mayor of New York City, but was engulfed by a new sexting scandal after it emerged that he had sent explicit photographs to another woman after stepping down from Congress.
And in 2017 the FBI launched an investigation after the U.K.'s Daily Mail reported that he had exchanged explicit messages with a 15-year-old girl from North Carolina.
Weiner pleaded guilty to transferring obscene material to a minor at a federal courthouse in Brooklyn in May 2017, and was sentenced to 21 months in prison.
Abedin, with whom Weiner has one child, filed for divorce on the same day as Weiner's guilty plea.
It was emails from Abedin that FBI agents found when they were searching Weiner's accounts that prompted the agency to reopen its probe into Hillary Clinton's use of a private email server while secretary of state shortly before the 2016 presidential election.
The agency ultimately found that Clinton had not compromised national security or shared classified information in the messages to Abedin. Clinton has blamed the FBI's decision to re-open the probe for her defeat to Donald Trump.
The Associated Press reports that in addition to his prison sentence, Weiner will serve three years of supervised release and is required to register as a sex offender.
Shortly after Weiner's release to the halfway house Sunday, he ordered a $15 Italian meal, which was delievered to the door of the facility, the New York Post reported.