Disgruntled New York Knicks Fan Puts Fandom up for Sale on eBay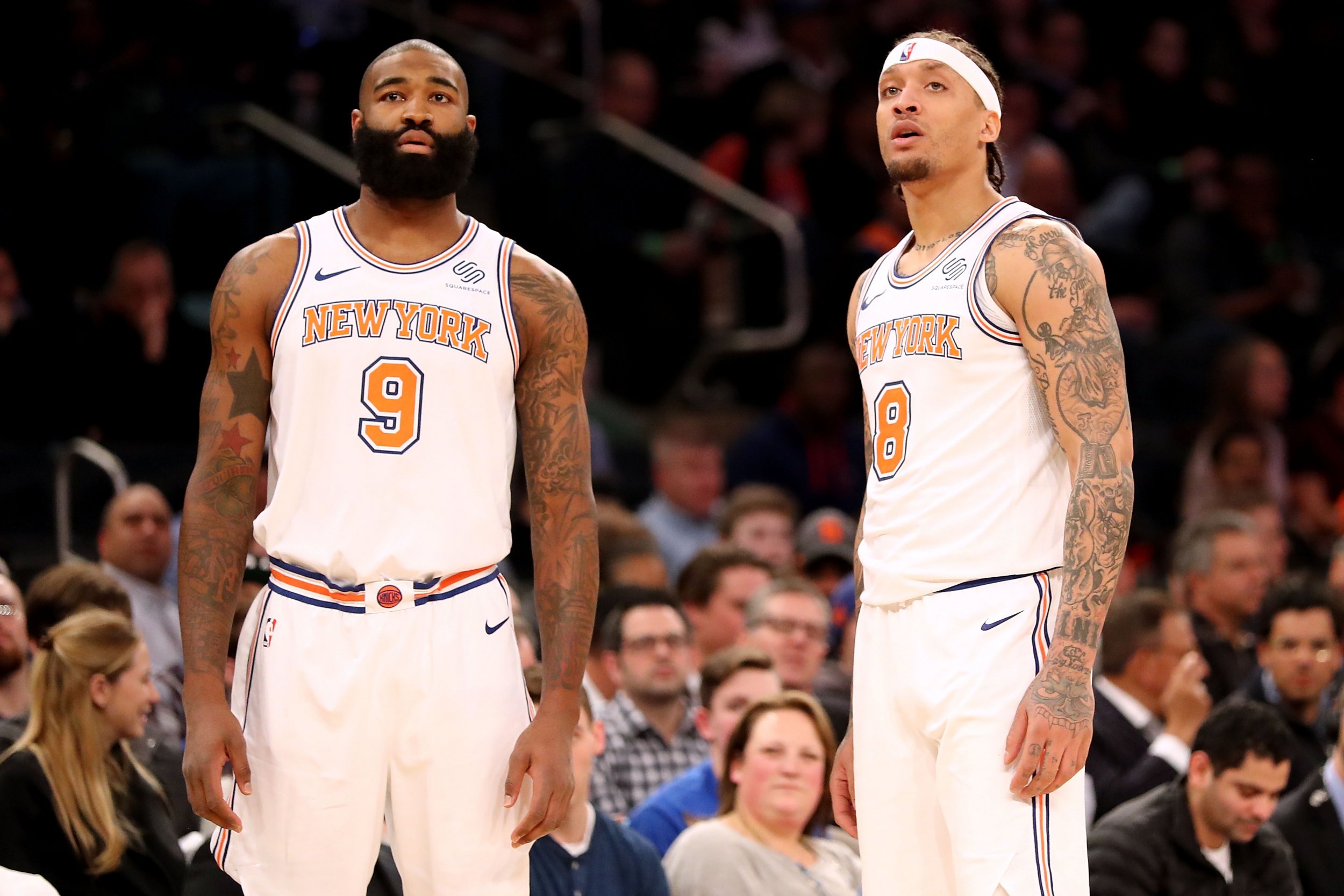 Few sets of fans have had it as tough as the New York Knicks'. Starved of success in over four decades, Knicks supporters have had to put up with a litany of false dawns, terrible mismanagement and downright shocking decisions.
It appears all of the above has taken its toll on a fan who has had enough and has put his fandom up for sale on eBay for $1,973. The figure is far from random, as it references the year the Knicks last won the NBA Finals in 1973.
The listing states the winner of the bid can select the new team the auctioneer, who has supported the Knicks for the last 33 years, will support.
"I hate the Knicks. I love the Knicks, but I hate the Knicks," the listing reads. "My childhood room is still filled with posters from the 90's, the good ole glory days. And not just Ewing, LJ, Houston, I'm talking Rick Brunson NYK articles cut-out, laminated, and still in what is now basically a museum… After all the ups, downs, more downs, more downs, infinite downs, I have reached my absolute breaking point.
"As of this moment, my New York Knicks fan-hood is officially for sale. What is included in bidding on my new fan-hood? I will honor the team of your choosing and be a fan."
The auctioneer has pledged to fulfil a number of tasks for his soon-to-be new team, including "rooting for this team whole-heartedly," buy the NBA package to watch every game and bet $500 on their team total over wins, whatever it may be.
Whichever team he ends up supporting, the fan has also promised to attend at least one home and one away game, for which he will have to cover the cost of flights and accommodation.
To prove his intent to desperately tie his colors to a new mast, the fan has also promised to burn "no less" than three items of Knicks memorabilia and have his new team's license plate casing for his car.
At the time of writing, the bid had reached $2,750.00, a figure which will likely rise even further in the three days left before the end of the auction.
While some will cynically sneer at the listing as a way to make a quick buck, keeping his word won't be cheap. The NBA League Pass costs around $200 and the jerseys could set him back the same amount if they're from the NBA store.
Factor in the flights and accommodation costs related to attend at least two games and a $500 bet—which, admittedly, could end up delivering a profit—and expenses could spiral.