Jihadi Cell Threatened Spanish Royal Family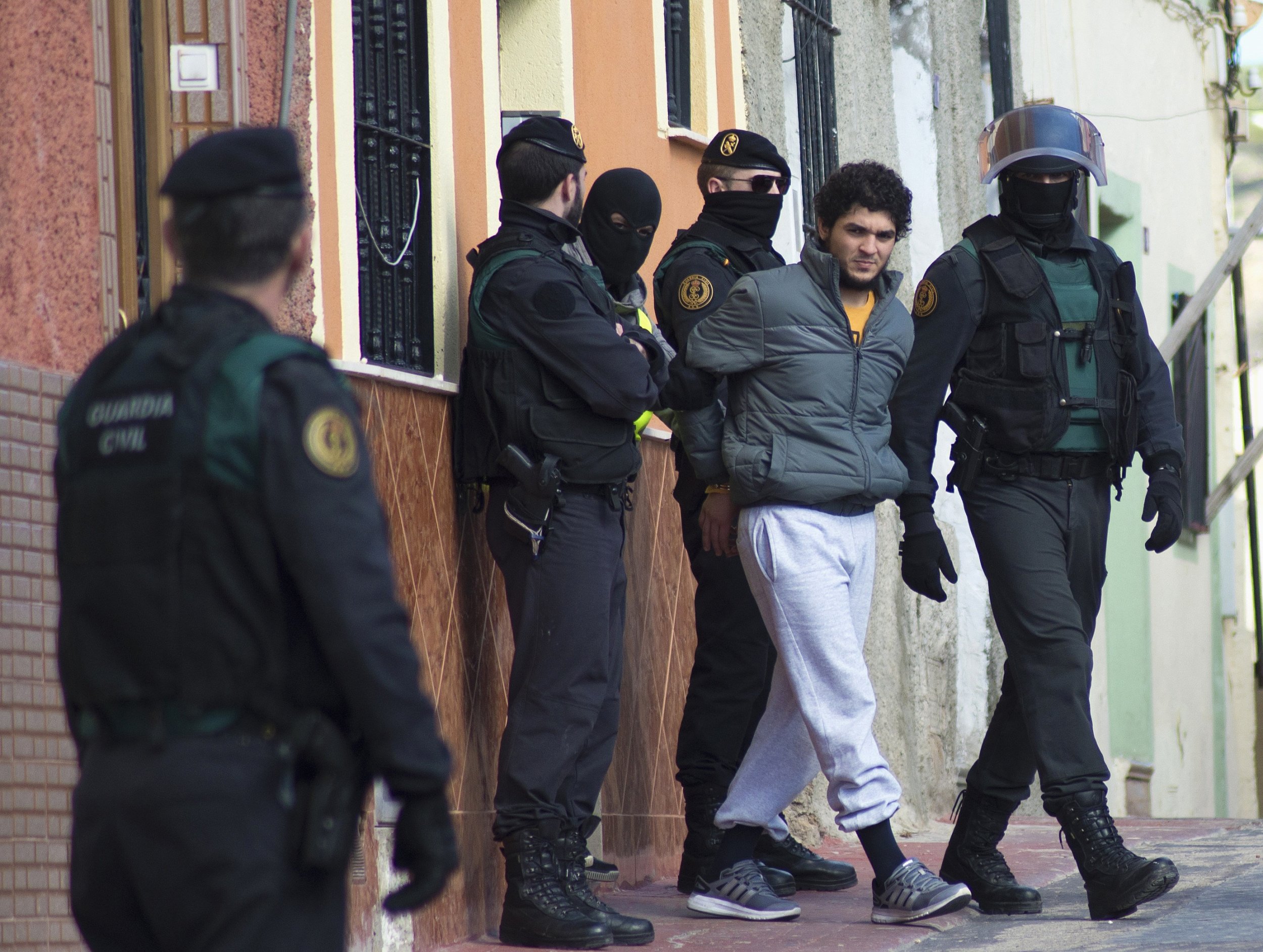 Members of a Spanish jihadi cell, suspected of plotting to carry out attacks in the country, made threats against the Spanish royal family, specifically King Felipe VI and his two daughters, Spanish interior minister Jorge Fernandez Diaz has confirmed.
Eight members of the cell were arrested on Friday in raids conducted across Spain, in Barcelona, Girona, Ciudad Real and Avila, according to an interior ministry statement. All eight are Spanish nationals, and five are of Moroccan origin.
Diaz revealed on Monday that, in the raids, police discovered handwritten notes threatening the royal family, particularly King Felipe and his two daughters, Leonor, nine and heir to the throne, and Sofia, seven.
"Felipe of Spain will know what suffering is when his two daughters are under the rubble," read one of the notes, in a statement filed to magistrate Javier Gomez Bermudez at Spain's national court. It is believed that the note was in the possession of the cell's suspected ring-leader.
Judicial sources, speaking to the Spanish outlet La Razon, said: "The text is very unpleasant and shows the extent of radicalisation of these people." The cell had also launched "a complex virtual network on the internet", creating over 52 profiles on various social networks in an attempt to attract new recruits and disseminate "terror propaganda", the Spanish website reported.
Judith Jacob, a terrorism analyst at the geopolitical risk consultancy The Risk Advisory, said that the cells so far discovered in Spain have mainly been recruitment cells, who help to send potential jihadis to Iraq and Syria for groups such as ISIS.
"In the past 18 months or so, they have primarily been recruitment cells, mirroring cells you see in Morocco, there have been quite a few there as well," she notes. "I would say that it's because [the Spanish royal family] are a high-profile target. You have ISIS supporters in the UK trying to threaten the monarchy as well."
A number of jihadi cells have been broken up by authorities in a series of raids carried out over the last year in Spain's North African enclaves of Ceuta and Melilla, on the coast of Morocco but fenced-off from the rest of the country.
In a visit to Ceuta on Monday, Diaz said that approximately 80% of the suspected jihadis detained in the raids had been "operating in the service of the Islamic State", El Mundo newspaper reported.
He added that the threat posed by radical Islamist groups such as ISIS and al-Qaeda "is shared by Spain with the whole civilised world and, within our country for all regions, but Catalonia, Madrid and parts of Levante appear to be a particular threat. We are all threatened by those who want to destroy the principles and values ​​of our peaceful coexistence."
Jacob warns of the difficulties separating potential jihadis from those looking to illegally immigrate to mainland Europe via the Spanish enclaves.
"It's difficult to know how much of it is necessarily ISIS or jihadist-related because it is a lot of illegal immigration," she notes. "You gets tonnes of sub-Saharan African immigrants trying to make it into Spanish territory by getting over the fences [of Ceuta and Melilla]. It's really hard to discern who is coming from where exactly."
Last September, an ISIS-linked terror cell consisting of one Spanish national and eight Moroccans was broken up in the Moroccan town of Nador and Melilla. El Pais reported that a number of the men had received terror training in Syria.
In the latest figures released by UK-based International Centre for the Study of Radicalisation (ICSR), it is estimated that between 50 and 100 Spanish nationals have travelled to join radical groups in the Middle East. Moroccan authorities have claimed that there could be as many as 2,000 Moroccan jihadis fighting for extremist groups in Syria and Iraq.