Dismembered Bodies of Child, Two Adults Found Burned in Texas Dumpster
The Fort Worth Police Department is investigating a triple homicide after the dismembered bodies of a child and two adults were found inside a burning dumpster.
The remains were found just after 6:15 on Wednesday morning when the Fort Worth Fire Department responded to a dumpster fire outside of a business on Bonnie Drive. As firefighters extinguished the flames, three bodies were discovered inside the waste bin, and police were called to the scene.
According to the Fort Worth Police Department, the bodies appeared to be that of a child, a teenager or adult female, and an adult male. All of the bodies were burned and heavily dismembered with some body parts unaccounted for.
Police were able to identify the male victim as 42-year-old David Lueras who was known to frequent the Dallas area and had ties to the Hurst, Euless and Bedford areas.
Law enforcement has not yet identified the other bodies because the condition they were found in has made the process difficult.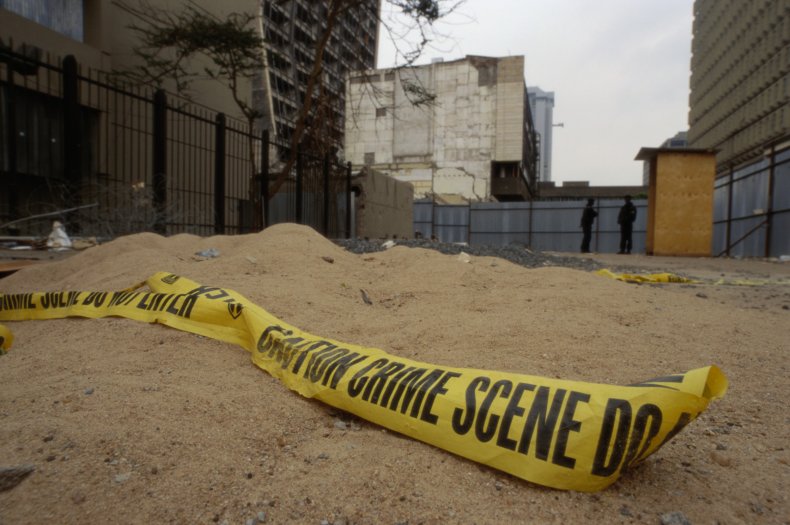 "Identifying the perpetrators and suspects of this triple murder is the primary goal of this investigation. The Fort Worth Police Department's Homicide Unit is requesting public assistance in this investigation," the police said in a statement. They are seeking information about missing persons or persons fitting the description of the victims.
In response to the police statement on Facebook, there was initially confusion if Lueras was a victim or suspect.
Some social media users expressed concern over the crime's heinous nature and speculated about who could have carried it out. Others wondered how a child could remain unidentified.
"Geez that sounds like some Juarez type crime right there! How horrible! Hope you find the psychopaths that did this stat!" wrote Carla Denise Johnson Creek.
Tricia Little commented, "What in the heck is our state turning into? This is ridiculous. We are not Chicago and we are not Mexico. I pray for the victims family."
Newsweek reached out to the Fort Worth Police Department but they declined to provide additional details.
Anyone with information is asked to contact Detective M. Barron at 817-392-4339 or Detective T. O'Brien at 817-392-4338. Callers can also contact the homicide unit directly at 817-392-4330. Anonymous calls can be made to CrimeStoppers at 817-469-8477.