Dismembered Body of Missing Man Found by Police After High-Speed Chase
Two men in their 20s have been arrested in connection with the killing and dismemberment of a 55-year-old man in Fort Wayne, Indiana.
Fort Wayne police reported Shane Nguyen as a missing person on 24 April, but found his dismembered body in his van the next day. Mathew Cramer, 21, and Jacob Carreon-Hamilton, 20, have been arrested in connection of the death and the dismemberment of Nguyen. They were taken into custody on Monday, Wane.com reported.
A police affidavit released on Tuesday revealed that the victim's van was spotted by a police officer on 24 April. The black van, which was behind a building, quickly sped off when the police officer went to investigate, the affidavit said. During the chase, the driver jumped from the van and the passenger moved to the driver's seat.
The van eventually crashed into the backyard of a home on Forest Park Boulevard, off East State Boulevard, and the driver fled the vehicle. Police then found Nguyen's body in the van in black trash bags.
Allen County Coroner's Office ruled Nguyen's death was a homicide, and an autopsy found he died of blunt force trauma to the head.
In the van, detectives found receipts for the purchases of tools including a hacksaw, a blade, a plastic tub, shovels, tarps and a large knife, the affidavit said.
Police also gathered CCTV footage of three men buying the items. A witness identified one of them as Carreon-Hamilton, and detectives recognized another as Cramer. Investigators also found other footage showing the men driving Nguyen's Honda Odyssey van, the affidavit said.
Detectives then found a picture of Cramer on social media that showed him at a storage facility along North Coliseum Boulevard in Fort Wayne. Investigators found a blood-stained tarp with a large knife on it at the scene, the affidavit said.
Police believe Carreon-Hamilton and Cramer dismembered Nguyen's body in the storage unit. After the body was dismembered, Carreon-Hamilton and Cramer loaded the body into the back of the van to dispose of it "but a police officer found them behind a building," the affidavit said.
Cramer was found in Lakeville, Indiana, on Monday before being taken to Fort Wayne Police headquarters for interrogation. He told officers that he had asked Nguyen for a lift from Elkhart back to Fort Wayne and that he planned to kill Nguyen before they reached Fort Wayne, the affidavit said. No motive was given.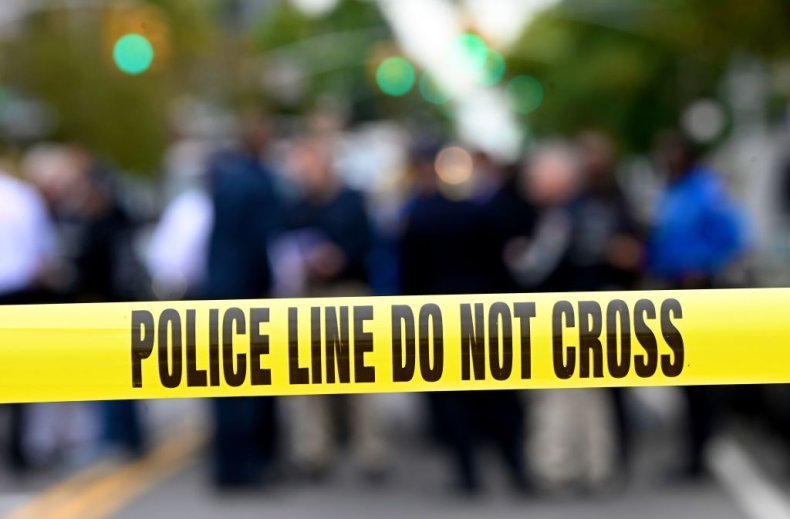 When they got to Fort Wayne, Cramer said he asked Nguyen to drive him to a storage unit on North Coliseum Boulevard, where he put him in a chokehold until he was unconscious. The affidavit said Cramer then slammed Nguyen's head on the pavement, before pulling his body into the storage unit and killing him there. The police document said Cramer left Nguyen inside the storage unit, locked it and drove back to Goshen to buy items with Carreon-Hamilton and another man, named by police as Cody Clements.
The affidavit said Cramer told police he later returned to the facility, and used a knife to cut Nguyen's body while Carreon-Hamilton held the corpse.
When brought into custody on Monday, Carreon-Hamilton told police he sat in the van while Cramer "did whatever he did" inside the storage unit. Carreon-Hamilton said he did not have anything to do with Nguyen's death and he didn't know why they were buying the tools from Goshen stores, according to the affidavit.
Cramer was charged with murder, resisting law enforcement and abuse of a corpse while Carreon-Hamilton was charged with assisting a criminal, resisting law enforcement, and abuse of a corpse.
Charges have not yet been filed against Clements, 20, but he has been taken into custody.
Newsweek has contacted the Fort Wayne Police Department for further comment.