Dismembered Texas College Student Died During 'Kinky Sex,' Defense Lawyer Claims
A Texas man accused of murdering a college student whose burnt and dismembered body was found in a park denies intentionally killing her and claimed she died during "kinky" sex which went wrong.
Charles Bryant, 31, is on trial accused of the murder of 24-year-old Jacqueline Vandagriff, who he met at a bar in Denton, Texas, on September 13, 2016.
The defendant's attorney, Glynis McGinty, told the jury in Fort Worth that Bryant is only guilty of attempting to dispose of Vandagriff's body and tampering with evidence after "wigging out" when she died during consensual sex in his car, reports WFAA-TV.
Surveillance footage shows Vandagriff and Bryant together at multiple locations in Denton, including two bars and a restaurant.
Bryant was also later captured buying a shovel at a local Walmart in the early hours of September 14 and filling up a plastic gas can at a 7-eleven store by himself. A few hours later, Vandagriff's remains were found in Acorn Woods Park near Lake Grapevine.
Her cellphone was last tracked close to Bryant's home in Haslet, with her purse found in Bryant's trash, according to a police affidavit seen by Dallas News.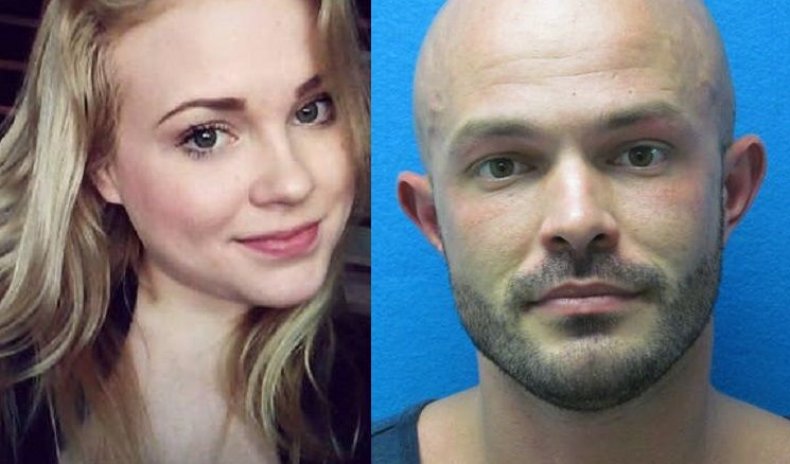 The jury heard how Vandagriff had transferred over to Texas Woman's University (TWU) in Denton from Collin College to study nutrition. The prosecution said her life was heading in the right direction before it was cut short by Byrant.
"It was a good path, it was a promising path, it was a path filled with opportunities," Tarrant County Assistant District Attorney Lucas Allen said. "Tragically, an evil, destructive figure stepped in front of her on that path."
The prosecution did not address the claim that Vandagriff may have died accidentally during consensual sex.
Police say they also found images and videos on Bryant's phone showing children engaged in sex acts during the investigation. He was later also charged with child pornography offenses.
Court records show that Byrant was arrested shortly before he met Vandagriff for allegedly stalking his ex-girlfriend.
Police were called to his teenage ex-girlfriend's dormitory at the University of North Texas in August 2016 after he showed up the day after they broke up and tried to kiss her. He went to see her again while she was working at a restaurant on 31 August and was given another warning. He was arrested when he went to go visit her again at her dormitory again on 6 September—one week before he met up with Vandagriff.
Bryant faces life in jail if found guilty of murder.