Disney is Already Planning 'The Jungle Book 2'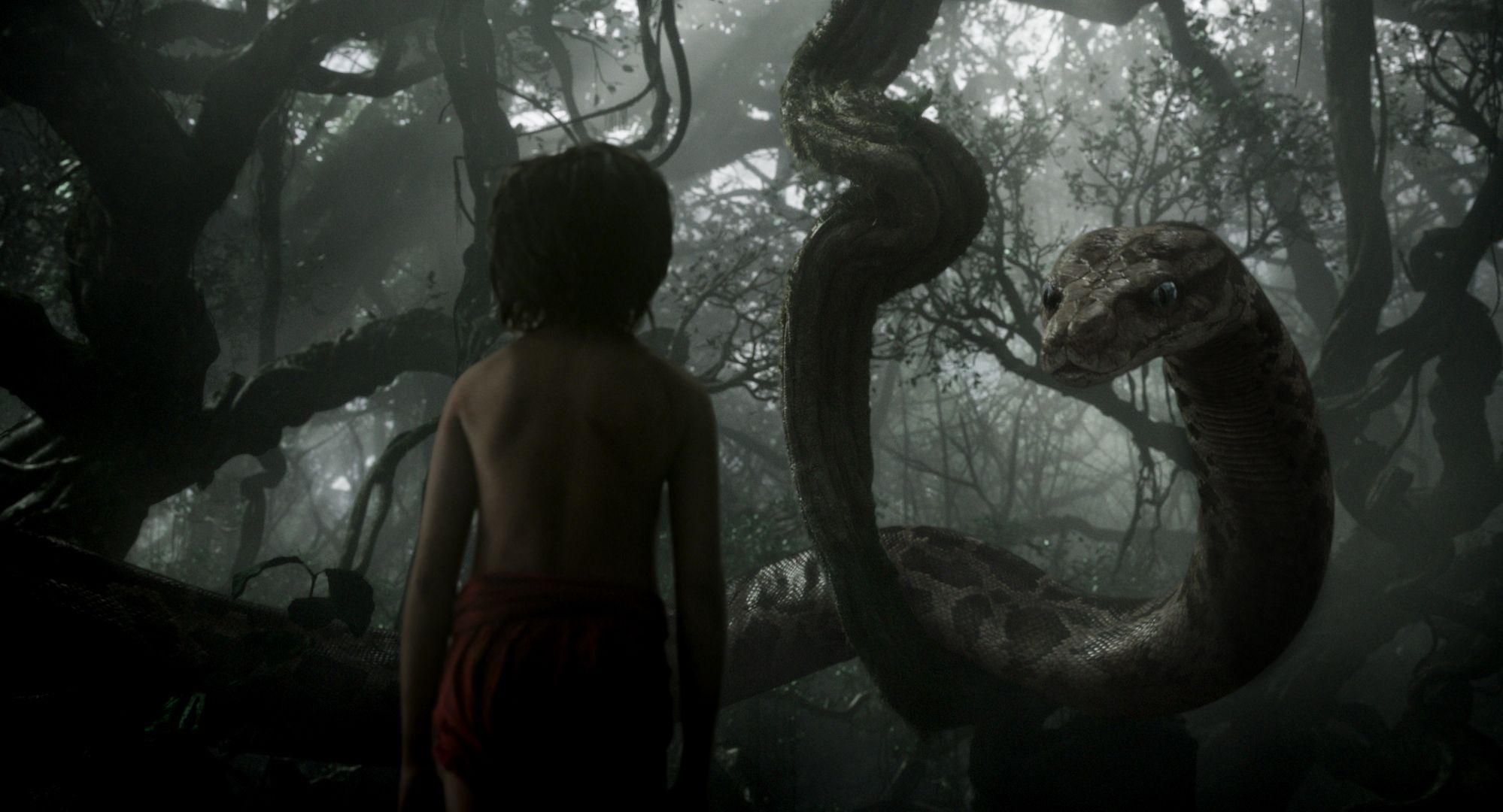 Disney must be feeling pretty confident about its upcoming live action remake of The Jungle Book , as reports suggest the studio is already mulling a sequel—just days before the movie opens at theaters on April 15.
According to The Hollywood Reporter, the mouse house has begun conversations with director Jon Favreau and writer Justin Marks to continue the story of Mowgli, the orphan boy raised by wolves deep in the jungle.
Disney assembled an all-star voice cast for its CGI-heavy adaptation of Rudyard Kipling's classic children's tale, including Ben Kingsley, Scarlett Johansson, Idris Elba and Lupita Nyong'o. Child actor Neel Sethi makes his big screen debut in the movie as Mowgli.
The film is based on Kipling's The Jungle Book, a collection of short stories released in 1894. It was followed by the release of The Second Jungle Book in 1895, meaning the studio will have plenty of source material to mine future films from.
Disney originally had success with its classic animated Jungle Book movie in 1967, which featured songs such as "The Bare Necessities" and "I Wan'na Be Like You (The Monkey Song)." The studio first attempted a live action remake in 1994 with Stephen Sommers directing and actors Jason Scott Lee, Sam Neill and Lena Headey starring.
The new lease of life for The Jungle Book follows Disney's recent success with live action reworkings of some of its classic animated hits. 2010's Alice in Wonderland grossed $1 billion worldwide and spawned a sequel, due for release in May, while Sleeping Beauty movie Maleficent, starring Angelina Jolie, and 2015's Cinderella were also critical and commercial successes.
Disney will continue to go down that route with a live action Beauty and the Beast , starring Emma Watson, which is due for release in 2017.
Confusing matters slightly, however, is a rival adaptation of Kipling's book, titled Jungle Book , which is in production at Warner Bros. and set for a 2018 release. Andy Serkis will direct and star in the feature while other A-list cast members include Christian Bale and Cate Blanchett. One has to wonder whether the WB adaptation may cause fatigue among movie-goers and impact Disney's planned sequel.
The rival studios previously clashed over L. Frank Baum's The Wizard of Oz when, in 2013, Disney released Oz the Great and Powerful —a prequel of sorts to the 1939 movie starring Judy Garland, to which WB owns the rights. The films may be stuff of fairytales, but the ugly business of movie-making certainly is not.