Disney Buys Fox: Marvel, Hulu, 'The Simpsons,' 'Star Wars' and 8 Key Details from the Merger
Shareholders from The Walt Disney Company and 21st Century Fox overwhelmingly voted to approve a merger Friday, clearing another hurdle on the way to a deal. The companies have already sailed through a cursory antitrust review from a Justice Department friendly to Fox chief executive Rupert Murdoch.
"This could be a great thing for jobs," White House Press Secretary Sarah Huckabee Sanders said, describing President Donald Trump's position shortly after the merger was announced. However, up to 5,000 layoffs are expected as a result of the deal, expected to close in early 2019.
The $71.3 billion merger, including $35.7 billion in cash paid to Fox shareholders, will see The Walt Disney Company take control of a number of 21st Century Fox assets, including the 20th Century Fox film and TV studios. The exact terms of the deal are laid out in a 521 page document sent to investors prior to the Friday shareholder meeting.
Here are eight key takeaways.
Movie Franchises
Disney will take control of a number of major Fox movie properties, the Alien and Predator series, plus Planet of the Apes, Independence Day, Home Alone, Night at the Museum, Alvin and the Chipmunks and Ice Age.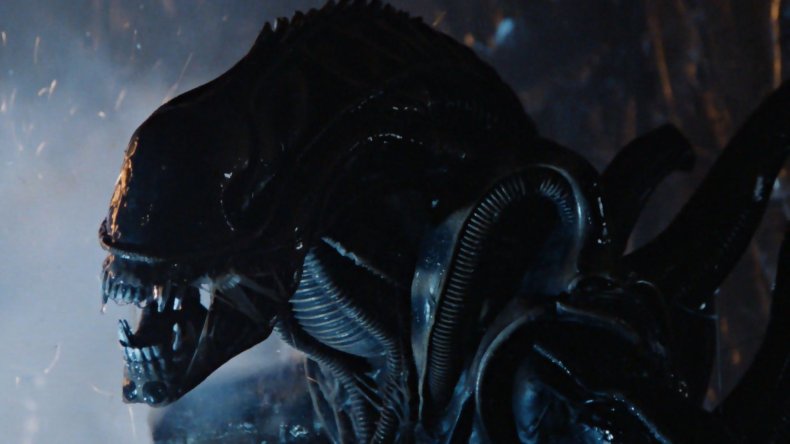 But one of the biggest prizes is James Cameron's Avatar series. Four sequels are planned, with Avatar 2 and 3 now filming simultaneously. Avatar 2 currently has a Dec. 18, 2020 release date scheduled, but the merger with Disney could shake up the schedule, since Avatar will no longer compete with Star Wars to dominate the Christmas box office.
TV Shows
Between FX and 20th Century Fox Television (the actual television network, Fox Broadcasting Company, is not part of the deal and will become the only broadcast network without a production studio, leaving it essentially bereft of scripted content), Disney will soon own a number of popular shows, including The Orville, American Horror Story, Legion, Atlanta, Fargo, Archer, It's Always Sunny in Philadelphia, Modern Family, Family Guy and Bob's Burgers. The move will also hand Disney control of The X-Files, just after Fox got done absolutely smashing it to pieces.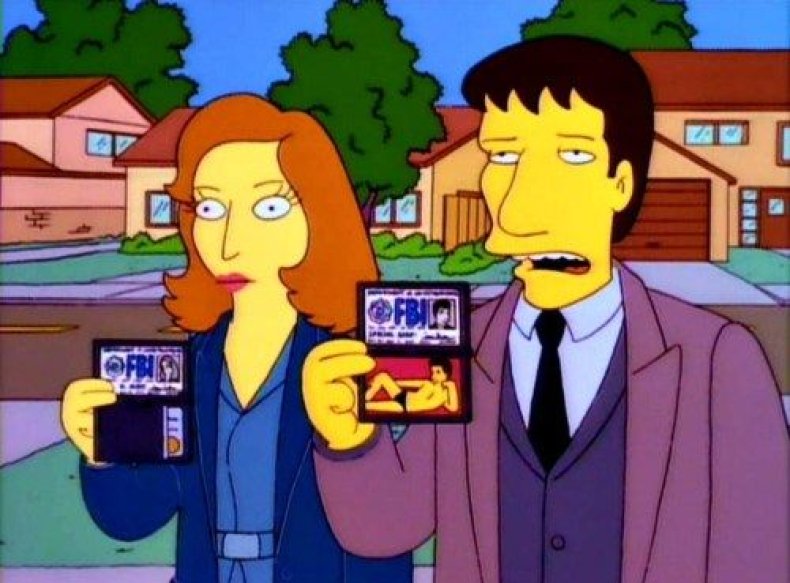 The merger also includes The Simpsons, which will air its 30th season on Fox on 2019. It's fate is unknown, but it could move to either a Disney-owned streaming service or ABC.
Marvel Complete Collection
In 1994, struggling financially, Marvel Entertainment Group sold off the film rights to the X-Men, Deadpool and Fantastic Four properties to Fox. The proposed merger will return the superhero franchises to Disney and their Marvel Studios. This opens a lot of possibilities for Marvel after their world-smashing, interlocked universe of films closes a major story arc with the release of the untitled Avengers: Infinity War sequel scheduled for May 3, 2019. Twenty new Marvel movies are planned through 2028, including Guardians of the Galaxy 3, Spider-Man: Far From Home and Captain Marvel . Where the Fantastic Four and the X-Men fit is unknown, but Marvel is unlikely to leave new toys in the box.
It's also unknown what the merger will mean for movies already in-production at Fox, including new X-Men series entries The New Mutants and X-Men: Dark Phoenix.
Star Wars
The exact contours of the Star Wars series distribution rights held between Lucasfilm and Fox no longer matter: Star Wars, including the original 1977 Star Wars, will now be wholly owned by Disney. Expect a massive Star Wars box set after the release of Star Wars: Episode IX. But most important, the merger opens up the possibility of a non-Special Edition release of the Star Wars Original Trilogy, finally erasing George Lucas' garbage vanity project.
Hulu
Originally designed as a partnership between massive media conglomerates, including Fox, Time Warner, Disney and NBCUniversal (now owned by Comcast), the likely merger will include 21st Century Fox's 30 percent of the streaming service. This will make Disney, with 60% of Hulu, the majority shareholder. Disney still plans its own streaming service, which will include live-action Star Wars and Marvel shows. Hulu will instead focus on more adult-oriented programming.
Pumped Up ESPN
Disney acquires Fox Sports Regional Networks with a combined 61 million subscribers, including New York's YES (Yankees Entertainment and Sports) Network. The purchase is likely to bolster Disney's ESPN+ streaming service.
Vice, National Geographic and More
Included in the merger are "equity interests" held by Fox. Some, such as National Geographic Partners, are majority shareholder stakes. Others are slices of companies, such as the approximately 40 percent of Vice Media Disney would own after the merger. Disney will also hold 50 percent of Big Brother, MasterChef and The Biggest Loser creators, Endemol Shine Group. Disney will also acquire chunks of Atom Tickets, Gamefly, and fantasy sports network Draftkings.
Slime Stays Behind
With Disney acquiring 21st Century Fox, what's left behind will be, likely temporarily, known as "New Fox." Included in the deal terms are not just the assets remaining with New Fox—Fox News Channel, Fox Business Network, Fox Television Stations Group—but also liabilities. Most prominent is what's described in the shareholder reports as "U.K. Newspaper Matters Indemnity." That would be $60 million in fines related to Murdoch's News Corporation hacking the phones of celebrities, relatives of dead soldiers, politicians, terrorist attack victims and members of the British Royal Family in search of stories. The sprawling scandal also involved alleged police bribery, described in the merger deal as "inappropriate payments to public officials.
That's not the only liability that will be left behind on the New Fox ledgers. The deal will also keep "liability relating to the Diamond Alkali Superfund Site" with New Fox, an artifact from Murdoch's News Corporation's 2000 acquisition of Chris-Craft Industries, which owned several TV affiliates but had its origins in luxury boats. Chris-Craft was included in a $165 million EPA settlement to clean up the Passaic River after decades of chemical plant pollution on the site.
Altogether, the deal will vastly empower Disney, allowing it to control an estimated 40 percent of all theatrical box office and further consolidate the highly monopolized media ecosystem. Soon just five companies will control close to 90 percent of all American television, news, radio and movies.