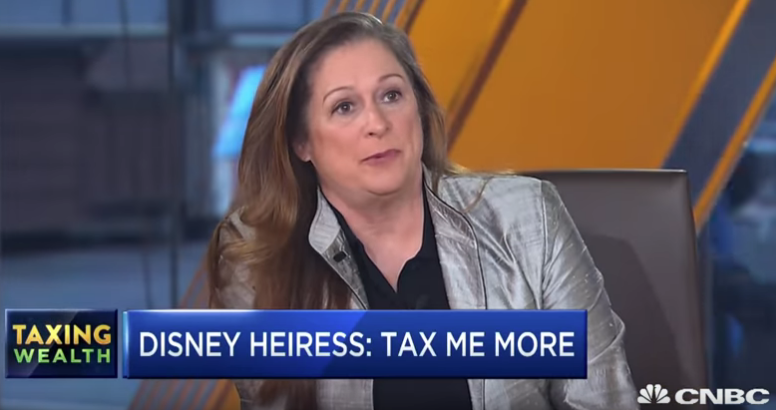 Abigail Disney, heiress to The Walt Disney Company, railed against CEOs collecting too much pay and is demanding Americans start taxing the wealthy.
The granddaughter of Roy Disney, who-founded the namesake company alongside his brother Walt, told CNBC's "Squawk Box" Thursday "Jesus Christ himself isn't worth 500 times his median workers' pay." Disney, 59, took shots at current Disney CEO Bob Iger, who recently agreed to a new payment contract that reduced his maximum potential yearly pay to a mere $13.5 million. She is a longtime critic of U.S. income equality, particularly between corporate executives and average workers, and last month signed onto a New York "millionaires tax" proposal.
"If your CEO salary is at the 700, 600, 500 times your median workers' pay, there is nobody on Earth, Jesus Christ himself isn't worth 500 times his median workers' pay," the heiress and filmmaker told CNBC Thursday. "CEOs in general are paid far too much."
Last fiscal year, Iger was awarded $65.6 million for extending his tenure at the company through 2021 in addition to stock awards totaling more than $35 million. The company reduced several revenue streams from Iger's salary this year, capping his cash bonus at $12 million rather than $20 million and reducing his long-term incentive pay from $25 million to $20 million.
Median workers in the company make hundreds of times less money than their CEO, something Disney said is widely accepted across corporate America. The heiress said much of the problem is the systemic way in which the rich get richer and the poor continue getting fewer and fewer benefits.
"I can't sit back and accumulate wealth simply because I inherited it," Disney tweeted. "The problem is that there's a systematic favoring of people who have accumulated an enormous amount of wealth. The U.S. must make structural changes by taxing the wealthy."
Last June, Independent Vermont Sen. Bernie Sanders ridiculed Walt Disney Company CEO Bob Iger, demanding the billionaire executive provide a "moral defense" of paying his workers less than minimum wage. The company ultimately agreed to pay Anaheim's Disneyland workers at least $15 an hour.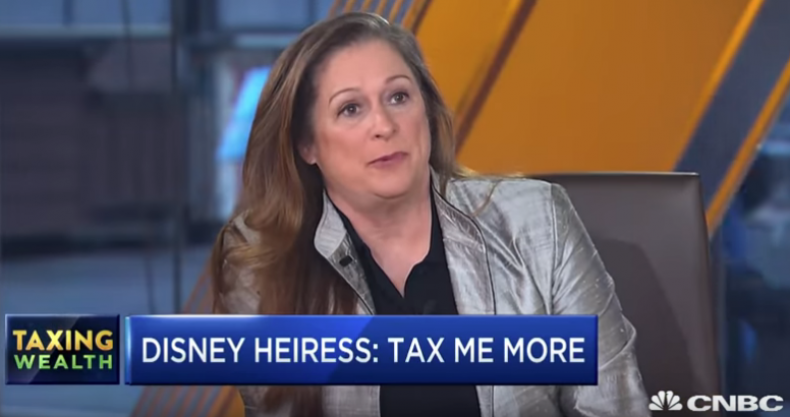 "I want to hear the moral defense of a company that makes $9 billion in profits, $400 million for their CEOs and have a 30-year worker going hungry," Sanders told a rally crowd filled with Disney workers last year. "Tell me how that is right. The struggle that you are waging here in Anaheim is not just for you. It is a struggle for millions of workers all across this country who are sick and tired of working longer hours for lower wages."