In Disney Crackdown, Disabled Kids Are Collateral Damage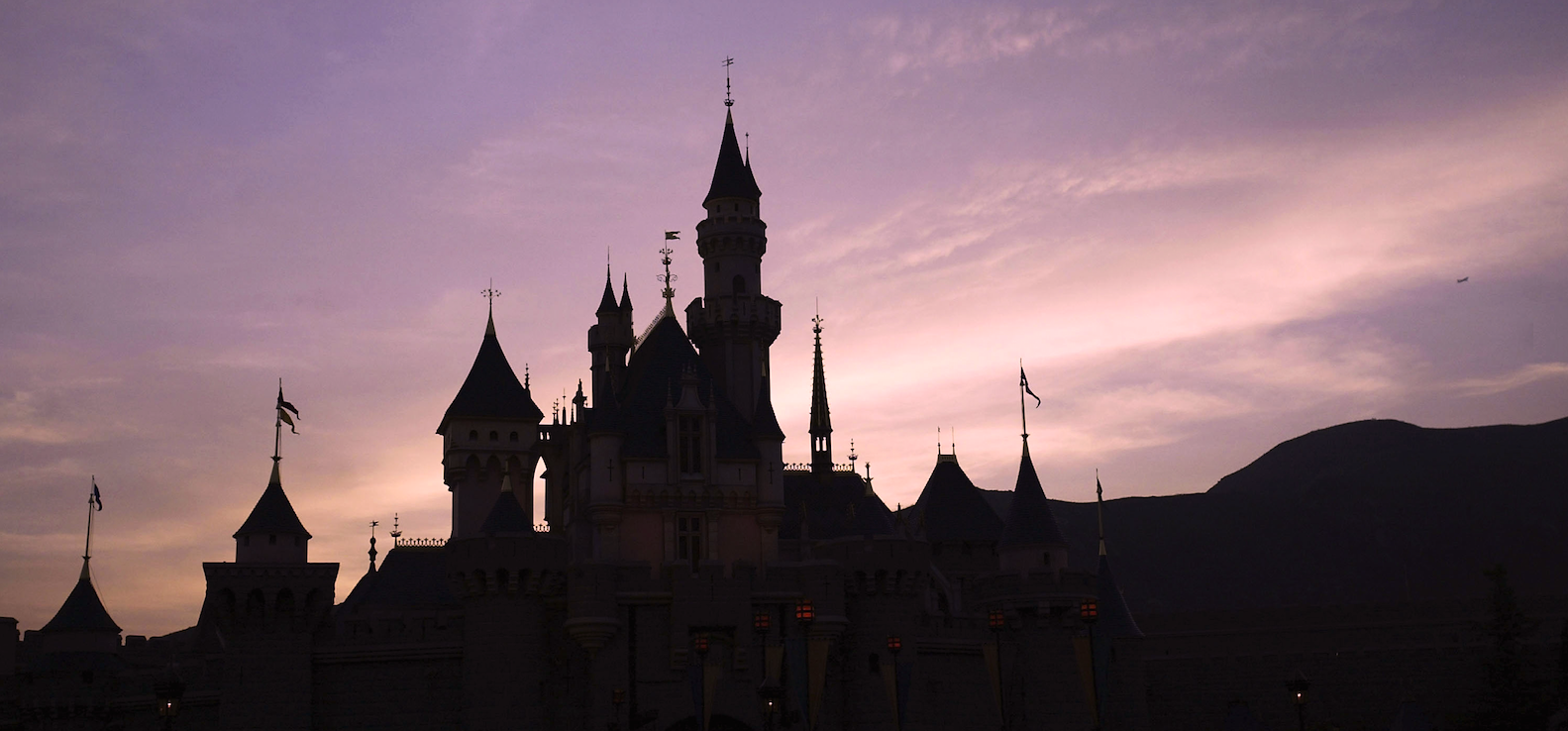 On October 10, 19-year-old Amanda Smith fell to the ground in respiratory arrest less than two hours after entering Disneyland. Amanda is a regular visitor to the park – her mother, Debbie, takes her as often as possible. "It's the one place where she lights ups and smiles," Debbie says.
Their visits aren't easy for either of them. Amanda suffers from a life-threatening mitochondrial disorder that has left her with severe developmental delays, deafness, and autistic tendencies. It also means she sometimes spontaneously stops breathing and requires CPR.
She's spent most of her life in intensive care on full life-support, but every so often, when she's feeling well enough, Amanda gets to escape to the Magic Kingdom. Unfortunately, due to recent changes in Disney's disability program, Amanda's days visiting the theme park might be over. In fact, her last harrowing episode there all but guarantees it.
On October 9, Disney unveiled a new program for its guests with disabilities: the Disability Access Service Card was introduced as a response to the growing fraud issue tied to their previous Guest Assistance Card.
The old program allowed guests with disabilities special access to rides and attractions. Designated areas were set aside for kids and adults unable to wait in long lines due to physical or sensory issues. Most important, the guest and their party were escorted to the front of each line.
These privileges made it possible for people like Amanda to enjoy the park quickly and – usually – without incident.
Sadly, some people exploited this system. A handful of former Disney employees were caught selling passes to nondisabled people on the side. Tour guides got disability passes for themselves and then sold their 'services' at an exorbitant hourly rate – escorting non-special-needs families to the front of hour-long lines. To stop this scam, Disney introduced a new disability access card that works like a traditional FastPass. Instead of waiting in the regular line, guests sign up for a specific time. While this solution might be effective for some, it doesn't work for all, including those with cognitive disabilities – waiting isn't something they are good at. "Long wait times provoke undesired behaviors such as meltdowns or tantrums," explains Sam Lau, whose 8-year-old Nicholas is autistic. "A hot or cool day, a loud noise, even a non-desired fragrance, would each cause him to react with an undesired behavior."
A long wait definitely doesn't work for Tyler Presley, a 12-year-old boy with autism. His parents take him to Disneyland once or twice a month as a reward, and they say he works hard to earn it. They also say he's easily over-stimulated and has a hard time waiting in lines without having a meltdown.
Though skeptical about the new program, Tyler's mom, Stacy, decided to give it a try last week. It didn't go well. "With the new program we're waiting in lines, something that is extremely difficult for my son," she says. "He pushes toward people and gets extremely frustrated when others touch him. He flaps his arms and makes annoying noises.
"Mothers were pushing their children away from him as if he was contagious. People were pointing and laughing. People were calling him 'retard.' Does this sound like the happiest place? Where has the magic gone?"
Stacy and many other parents have complained to Disney about the changes. "Phone calls, emails, emails through autism organizations. It all falls on deaf ears!" she says. "They tell us they have been accommodating their guests for over 60 years and continue to. But that has not been the case for the last month."
Leonard Terenzi, father to 13-year-old Bella, who is paralyzed from the waist down due to a spine injury, created and manages the blog, The Tragic Kingdom. "I started it for families to document negative and positive experiences with the park and the [Disability Access Service]. The site is new, but we have amassed close to 100 stories. Some positive, mostly negative," he says.
The majority of the stories detail previously avoidable meltdowns, rude cast members – what Disney calls the people who work at its parks – and ignored disability requests.
This isn't just a group of frustrated parents complaining or hankering for special privileges. Major autism advocacy groups and special needs organizations are breaking out the torches too. "What's troubling is that the front of the line throughout the day option still remains possible, just not via a disability pass," says attorney Tim Adams, board chairman of the Elizabeth Birt Center for Autism Law & Advocacy. (VIP Tours services range between $315 and $355 an hour.)
"Anyone who can afford to pay for a tour can still access Disney park rides, just like it was previously possible with a disability pass. So it just comes down to what level of access you can pay for and this new policy only affects those who cannot afford to pay for premium access," he says.
Kim McClain, director of McClain Advocacy, an organization that fights for the rights of families with kids with special needs, has more than 35,000 signatures on a petition asking Disney to reconsider. She has also repeatedly called executives on behalf of families who had bad experiences at the park. "All without any response from them," she reports.
When asked by Newsweek to comment, a Disney media representative seemed surprised to hear people weren't happy with the new program, and that they've "received quite a bit of positive feedback from parents and nonprofit groups that work with people with disabilities."
Lisa Ackerman, founder and director of Talk About Curing Autism, says, "I have not yet received a positive note about the new pass changes. It's definitely not the happiest place on earth."
At least Ackerman got a meeting with a couple Disney executives, and she says they're planning to get together again soon. "Please understand that we want to help Disney come up with a solution that can address the largest percentage of special needs population and prevent fraud," she says.
The solution is easy, according to those waging this fight. "I think the previous system was very effective, it was just loosely monitored," says McClain. She's certain parents won't mind volunteering documentation verifying their child's condition, or adding photos to the old-style passes. "It would reduce the previous fraud and still be able to serve the special needs community."
Melissa Standering, who used to visit the theme park twice a month with her 13-year-old daughter who has autism, agrees: "I believe it can be fixed by going back to the old system. Our experience with [that] was wonderful. We can submit a doctor's diagnosis prior to visiting Disneyland explaining the disability and the types of behaviors that occur."
Until something changes, Mickey's clubhouse will be off-limits for some of its most passionate members. "We won't be renewing or visiting again until it changes," Standering says. "My heart is broken for my daughter. She doesn't understand why Mickey can't help."
Others are holding out hope. Though Terenzi canceled his family's annual trek to Disney World next year, he is planning on giving the new system a try. "We will go in 2015 and give it our best shot and go with an open mind," he says. "We love Disney. We do. Which is why we are so mad and upset. This organization, for at least a decade has said to us: 'Life is a little harder. But not here. We want to make it a bit easier for you while you are here. Enjoy.' And to special needs families that means the world."
"We just want to feel the love back again."