Is Disney+ Down? Users Report Error Code 42, Technical Difficulties
Is your stream of The Mandalorian lagging too? Many Disney+ users say they're experiencing technical difficulties on the streaming service. According to the Down Detector, Disney+ has reported over 400 issues in the past hour. The biggest complaint was video streaming, while others complained of login issues.
Frustrated subscribers flocked to Twitter to air their grievances.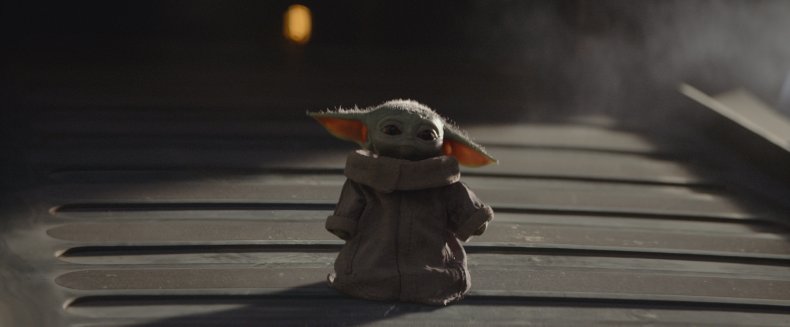 "Hey @disneyplus why can't I login to your service?" one user asked on Twitter. "A little frustrating and I see many others on Down Detector with the same issue. Please fix or kindly [provide] me with some credit."
"Is Disney Plus down for anyone else?" someone else wrote. "@disneyplus is Disney+ down? I'm getting error 42," a third user chimed in on Twitter. "Yet Netfix works just fine on my FireStick 4K."
Many also reported "Error 42" popping up. Since the error shows up without any other commentary, users get worried when they see it.
According to TechRadar, this code means users are having issues connecting to their service. "This is a catch-all meaning either Disney Plus is having issues itself, or it's a problem with your internet service," the site explained.
"The app's content has been in such high demand that it is unlikely to always cope, and you'll have to wait for the tech team to fix it. Try resetting your own internet service and otherwise be patient – given the company resources, this won't happen forever, but as with Netflix etc, it's possible there will be issues from time to time."
This sort of issue can happen during peak usage (for example, when a new episode of The Mandalorian drops). Unfortunately, eager Star Wars fans and Disney devotees may need to wait it out when this happens, assuming their internet connection is otherwise reliable.
Radio Times also recommends disconnecting any devices that are bandwidth-heavy, such as video game consoles, and to try logging into Disney+ on other devices.
A more technical solution could be checking your device to see if it needs a firmware update. If you are streaming on your computer, try clearing out your browser's cache.
If you are still having problems reconnecting your device after checking your internet connection and testing these other solutions, you can contact Disney+ via email at DisneyPlusHelp@Disney.com or calling customer service at 888-905-7888.
The streaming giant has yet to officially report any issues.