Nearly a dozen different companies have terminated or paused their ads on YouTube. Earlier this week, a viral video created by YouTuber Matt Watson that pointed out how simple it is to find videos of underage girls in compromising and sexually explicit positions, caused massive commotion on Twitter. #YouTubeWakeUp started to spread, with viewers contacting different companies whose ads were seen on these videos.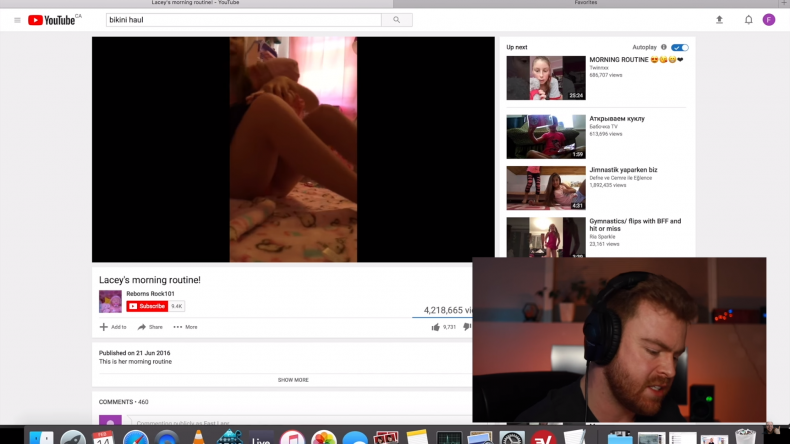 Purina, Fairlife, Canada Goose, Vitacost and GNC have all suspended their ads on YouTube until further review is completed. A Wired story released on Thursday managed to find videos where "users exchanged phone numbers with the promise of sharing more videos via WhatsApp," Epic Games told Wired that they had "paused all pre-roll advertising on YouTube." Disney and Nestle have also announced that they had stopped ad spending on YouTube because of the viral video.
In the wake of all of these advertisers leaving YouTube, some content creators are worried that there could be another "Adpocalypse" happening on the platform. In mid-2017, a wave of advertisers fled YouTube after ads for Coca-Cola, Dr. Pepper and other major brands were being shown in front of videos full of inappropriate content and hate speech. YouTube acted quick and enacted a massive change to its monetization platform, limiting both the creative expression and amount of money video makers could earn off their work.
Daniel "Keem" Keemstar has been one of the most vocal YouTubers criticizing Watson and his video. "I'm not reporting the story because it negatively affects the whole YouTube community. We don't need another ad apocalypse," Keem originally tweeted but ended up making a DramaAlert anyway. Before Watson created his current YouTube channel, he had one called "Totally Uncreative." In one of the videos, Watson walks around a boardwalk with a microphone and and asks strangers if they "want to make a porno." The same video shows Watson asking a young girl that question, causing her to run away.
"Matt Watson is a fraud," Keem tweeted multiple times and said throughout a video on his DramaAlert channel. "This is not about YouTube doing nothing because YouTube is doing something. This is about Matt Watson trying to get as much internet attention as possible," Keem says in the video.
"Any content - including comments - that endangers minors is abhorrent and we have clear policies prohibiting this on YouTube," A YouTube spokesperson told Newsweek about the original Watson video.
YouTube is going to have to earn back the trust of its former advertisers, and users, who saw something grotesque on the platform. This second wave of ad abandonment could lead to even stricter monetization rules and new changes to how YouTubers make money. It is the latest in a series of stories highlighting YouTube's struggles policing content and comments on its site.