Construction Workers Killed Near Walt Disney World as Six-Story Hotel Scaffold Collapses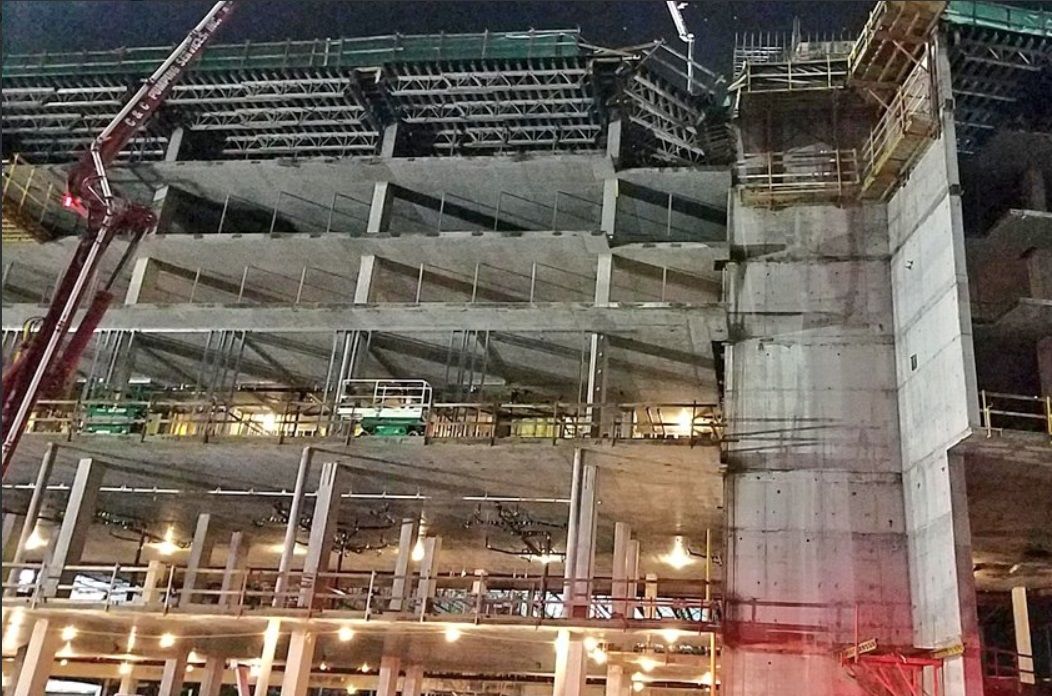 Two construction workers died and two more narrowly escaped with their lives when scaffolding collapsed beneath their feet on the building site of a new hotel near to Walt Disney World outside of Orlando, Florida.
Mike Jachles, public information officer for Orange County Fire Rescue, told Newsweek there were four men on scaffolding as high as the seventh floor when the structure gave way "for reasons unknown."
The two workers who plummeted to the ground died immediately, Jachles said. The third clung on and climbed to safety, helped up by other workers, suffering minor injuries but not needing hospitalization. A fourth worker on the structure was unhurt.
They were pouring cement when the incident happened at around 4:15 a.m. Wednesday morning at the 14900 block on Chelonia Parkway, which runs close to the world famous Disney property but sits outside of it.
"Several construction workers were conducting a concrete pour on the seventh floor near the edge of the structure when the scaffolding collapsed," Orange County Sheriff's Office Master Deputy Ingrid Tejada-Monforte said in a statement.
Tejada-Monforte named the two victims as Lorenzo Zavala, 34, and Jerry Bell, 46. Next of kin have been notified. "The investigation is active and ongoing," she said.
Jachles said Orange County Fire Rescue secured the area over concerns about the stability of the structure and created a safe zone. The site is now a crime scene.
The hotel under construction is reportedly a JW Marriott due for completion in 2019.
"We are deeply saddened by the tragic accident that took place earlier today," a spokesperson for Marriott said in a statement sent to Newsweek.
"Our thoughts and prayers are with the family and loved ones of the workers who died. As the construction of the building is managed by the developer, we are not in a position to provide further comment."
The company's website says construction began on the 516 room, 16 storey, $282 million luxury hotel in August 2017. The whole resort spans 482 acres.
"When it opens, the JW Marriott Orlando Bonnet Creek will offer visitors luxuriously decorated accommodations including 80 suites," said the release announcing the imminent start of construction work.
"In addition to two presidential suites, guests will be able to choose from 16, two-bedroom suites with optional connections to create four-bedroom family units, making the hotel an excellent choice for small groups or multi-generational family vacations."
This article's headline was updated to clarify proximity of the accident to Disney World. The copy was updated to include comments from Marriott and the sheriff's office.