Disney CEO on Fox's X-Men: 'There Shouldn't Be Two Marvels'
Disney's CEO Bob Iger wants Fox's X-Men franchise to become part of the Marvel Cinematic universe when the merger between the two entertainment powerhouses is finalized. "It only makes sense for Marvel to be supervised by one entity," Iger told The Hollywood Reporter. "There shouldn't be two Marvels."
Marvel Studios head Kevin Feige will oversee the entire combined franchise. "I think it only makes sense," Iger said. "I want to be careful here because of what's been communicated to the Fox folks, but I think they know."
Iger said he's focused on "weaning ourselves off licensing revenue from third parties" to prep for the launch of the standalone Disney streaming service in late 2019. He admits it equates to "reduced profitability," but describes it as "playing the long game."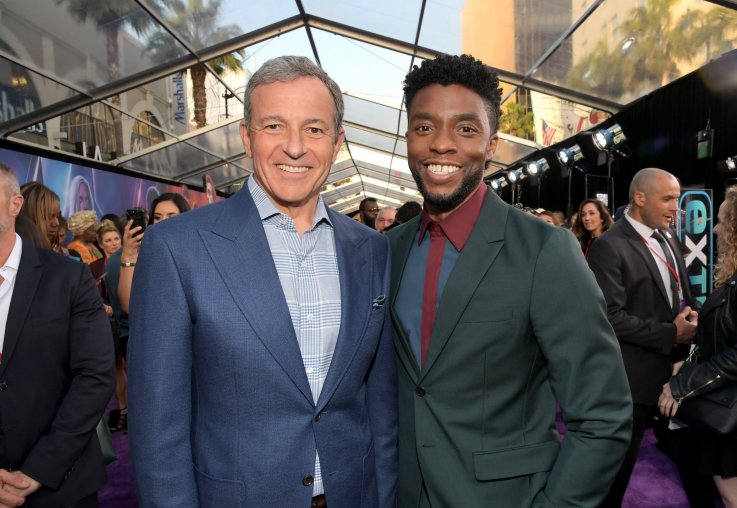 "There are three ways to do that. The first is make great content," Iger said, explaining his plan to help the company thrive in ever-changing conditions. "And this is very relevant to the Fox acquisition. The second is to be incredibly innovative about how you bring that content to market. By the way, there isn't a better example than Netflix. The third is to be truly global in nature."
Iger also spoke about the decision to fire James Gunn earlier this year. The Guardians of the Galaxy director made crude comments about rape and pedophilia from 2008-2011 and later apologized, writing them off as "jokes." Since his firing, several prominent actors have pleaded for Marvel to rehire him. That hasn't happened, and Iger said, "I haven't second-guessed their decision."
"Roseanne was completely unanimous," Iger explains. "We discussed how it would be communicated and when because there were a number of entities that had to be properly filled in, but the decision was completely unanimous. The James Gunn decision was brought to me as a unanimous decision of a variety of executives at the studio and I supported it."
Are you on board for X-Men and Avengers in the same universe? Sound off in the comments.
Disney CEO on Fox's X-Men: 'There Shouldn't Be Two Marvels' | Culture