The Disney Gender Pay Gap Lawsuit Is Getting Even Bigger
Los Angeles County Superior Court Judge Daniel J. Buckley allowed a tenth employee to join the plaintiff suing Disney for gender pay disparity.
On Tuesday, Chelsea Hanke joined the nine other women who are seeking salary increases, back pay, damages and adjustments to other female employees' salaries who may have also been discriminated against, according to The Los Angeles Times.
Hanke alleges that her $75,000 starting salary in 2013 was 16 percent less than her male colleague's starting salary. She said that higher ranking female executives tried to dissuade her from discussing gender issues with then-CEO Bob Iger. The lawsuit also alleges that Hanke was given smaller than average merit increases and was passed on for promotions.
"There has been no retaliation against Ms. Hanke, her fellow plaintiffs, or anyone else who has raised a question about fair pay," a Disney spokesperson said in a statement. "The Company has a strong policy against, and does not tolerate, retaliation against an employee for raising concerns about their compensation or other aspects of their employment."
"Disney is firmly committed to equitable pay and maintains robust pay-equity practices and policies," a Disney spokesperson said. "The lawsuit's generalized allegations to the contrary are ill-informed and unfounded, and we look forward to presenting our response to the individual claims in court at the appropriate time."
"Our allegations are by no means generalized," Lori Andrus, the plaintiffs' lawyer, told Newsweek. "In [her complaint], she details with great clarity that when she specifically mentioned the fact that women at Disney, and women in her department in particular, are expected to clean up after the boys. When she raised questions about when a woman might run Disney, she was explicitly scolded for making those comments. Then, the first poor performance review in her tenure at Disney, and then, was also denied promotion again when she asked for it, and was told that she would not be getting a full three percent bonus, because they needed to make sure that there was enough to give a man on her team a bigger bonus. So, we think these allegations and the allegations in the complaint by the other plaintiffs show a pattern of pay discrimination at Disney, and regrettably, retaliation as well. Both of which are unacceptable under the Fair Pay Act and FEHA [Fair Employment and Housing Act]."
Andrus also noted that women, eight of whom still work for Disney, all enjoy their careers with the entertainment company. "Every one of my plaintiffs loves their job, and they love the people who they work with. They love the Disney brand," she said. "They are truly just hoping to be paid fairly and be recognized for their value and input at the company. The California Fair Pay Act does not require us to prove intentional discrimination. So, at the end of the day, Disney needs to be accountable to its female employees to make sure that they're paying them fairly."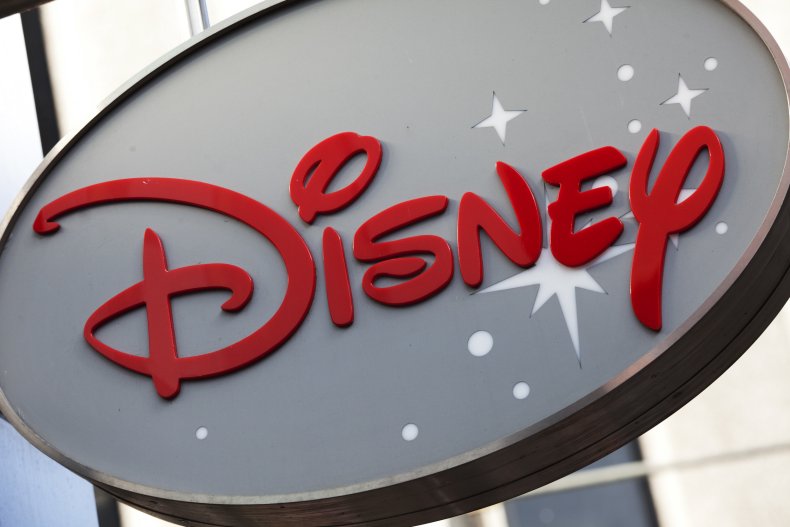 Filed in April 2019, the lawsuit began with financial analyst LaRonda Rasmussen who has worked at Disney since 2008. In 2017, Rasmussen alleged that her male co-workers earned significantly more money that her, ranging from $16,000 to $40,000 more a year.
Rasmussen requested a salary audit from human resources and found that she was paid less, but the company said that it was not based on gender. In November 2017, Rasmussen received a raise by about 23 percent. Payroll records cited an "equity adjustment," but Rasmussen still said that she's still paid on the lower side of what co-workers performing similar duties are given.
"Women are fed up with being treated as cheap labor," Andrus told The New York Times in April. "We hope that this lawsuit will shed some light on the pay discrimination that Disney is subjecting its hard-working female employees to."
In April, Disney said the lawsuit was "without merit" and they would defend against it in a statement to The New York Times. "The lawsuit's uninformed generalized allegations about Disney's policies and practices are baseless. Disney maintains robust pay equity practices and policies. Even before California's Fair Pay Act, Disney created a specialized team of compensation professionals and lawyers to analyze and address the company's pay equity practices."