Granddaughter of Disney Cofounder Slams Their Decision to Stop Paying 100,000 Workers
Abigail Disney, Disney co-founder Roy Disney's granddaughter, called out the company in a lengthy Twitter thread on Tuesday, following their decision to stop paying 100,000 workers due to the coronavirus pandemic, but still protecting executive bonuses.
According to Financial Times, the decision to stop paying the employees will save the company about $500 million from Disney theme parks and hotels in the U.S. and Europe. The decision will force many cast members (as staff is called) to rely on state benefits, while protecting executive bonus schemes. The company hasn't commented on its 2020 dividend plan, but recent years have seen semi-annual payments around $1.5 billion. According to Bloomberg, these dividend payments are not connected to the executive bonuses, which are based on performance metrics.
In her thread, the documentary filmmaker criticized the company for protecting executive bonuses, while front line employees lose payments from the decision. "[T]he REAL outrage is, of course, those bonuses...All 1.5 billion of them. 1.5 BILLION. That'd pay for three months salary to front line workers," she wrote. "And its going to people who have already been collecting egregious bonuses for years."
Despite Disney's tweets, the anticipated $1.5 billion payment is in dividends to shareholders, not for executive bonuses.
Disney higher ups like executive chairman Bob Iger and CEO Bob Chapek have taken pay cuts amidst the pandemic. Iger will forgo the remainder of his $3 million salary for the year and Chapek will only receive half of his $2.5 million base salary, according to Financial Times. Abigail Disney explained that despite forgoing base salaries, incentive schemes often account for a large portion of executive's earnings.
Abigail Disney went on to explain that the decision to forgo salaries didn't make as much difference to the executives as the pay cut does to employees. "Call attention to the fact that they were giving up a portion of their salaries for the year. I told people to wait until we heard about the rest of the compensation package, since salary is a drop in the bucket to these guys. The real payday is in the rest of the package," Disney tweeted. "By design because it is taxed differently. Shareholders have twice voted to rebuff the outrageous pay, so it's not just that common decency is being flouted here. Its the will of their allegedly all-important 'owners.' Iger's comp will still be 900 times median wage"
Disney went onto explain how hard employees had to fight for $15/an hour and how rare it is for an employee to work 40 hours a week and how much more executives could make compared to the parks' employees.
Disney also called out Chapek's statement from a March shareholders meeting about how the company values cast members. "Our ability to do good in the world starts with our cast members . . . who create magic every day. Our commitment to them will always be our top priority," he said, according to FT. Disney accused Chapek of being insincere and said the company must do better.
"Reassess this mess you've made of the good will you got handed on which you depend more than you like to admit. And pay the people who make the magic happen with respect and dignity they have more than earned from you. BE DECENT," she concluded her thread.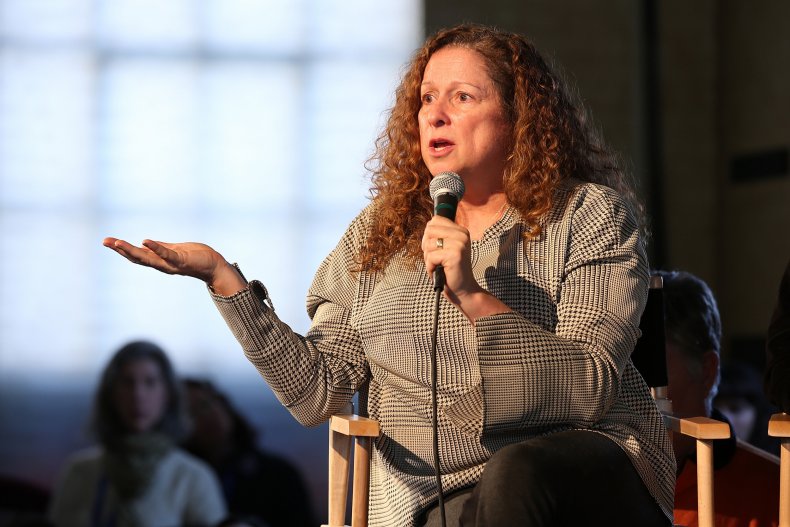 Correction: This story has been updated to clarify that the $1.5 billion dividend was not for executive bonuses, but a dividend payment.