What Does the Disney and 21st Century Fox Deal Mean for Hulu? Disney Is Taking on Netflix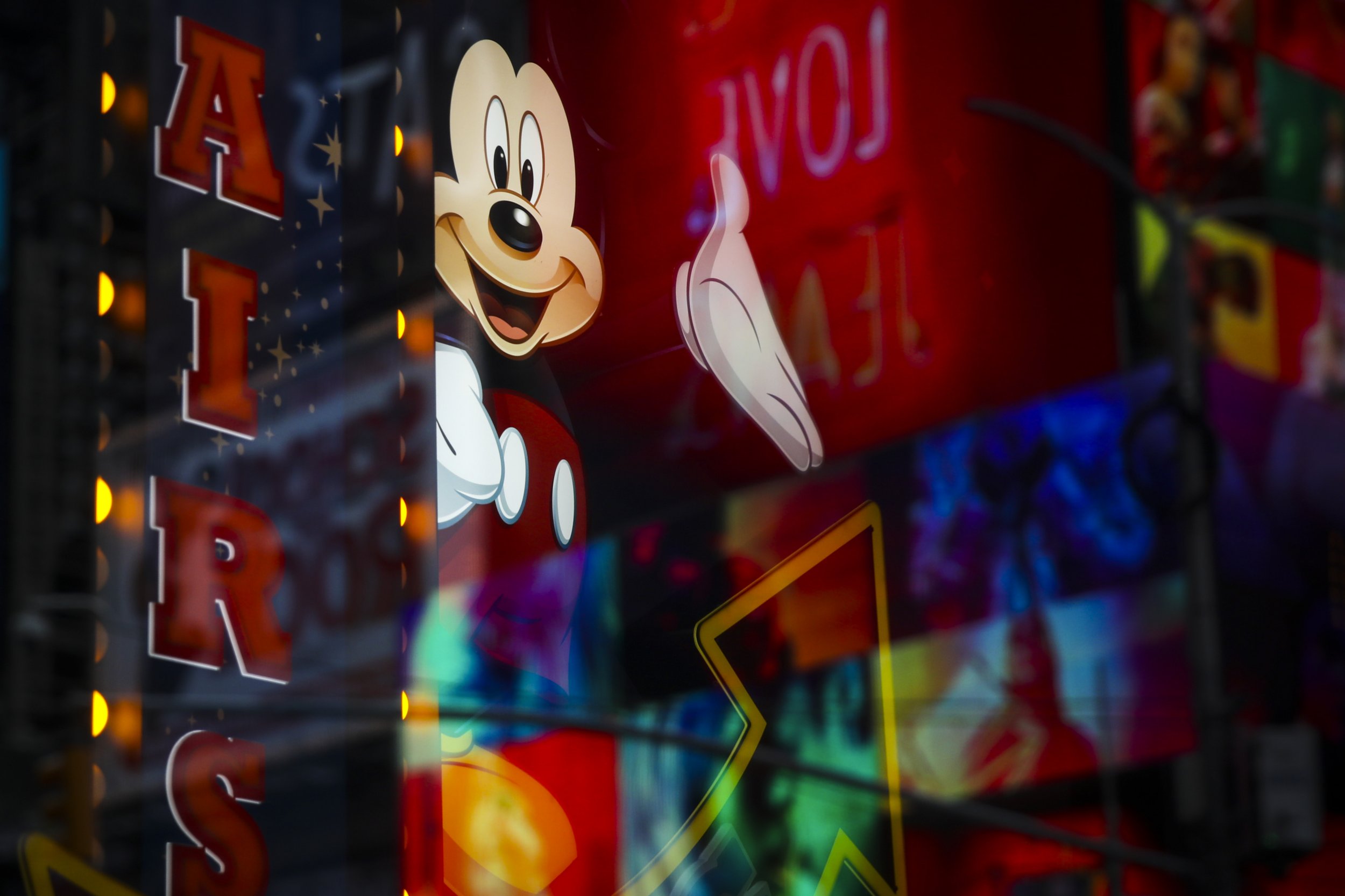 The Walt Disney Company has just reached a deal to buy most of 21st Century Fox, in a massive merger valued at $66.1 billion. The deal still has to be approved by the Justice Department, but by folding the mass media conglomerate into Disney the acquisition is likely to reshape the world of movies—and the world of digital streaming.
Disney has owned a 27 percent stake in Hulu since 2009, when it was still an upstart competing with Netflix's domination. Now, with the new merger, Disney is purchasing 21st Century Fox's minority stake in Hulu, which makes the company the majority stakeholder in the streaming service.
This poses questions for the other major companies that own a piece of Hulu—including Comcast and Time Warner—but it also gives Disney new ammunition to go to war with Netflix in the streaming space.
"The acquisition of this stellar collection of businesses from 21st Century Fox reflects the increasing consumer demand for a rich diversity of entertainment experiences that are more compelling, accessible, and convenient than ever before," Disney CEO Bob Iger said in a statement on Thursday.
Related: Netflix and the slow death of the classic film
Disney has aspired to be a serious competitor in the streaming world for a while. Over the summer, it was reported that Disney was concluding its distribution deal with Netflix and planning to launch its own streaming service sometime in 2019. It's not clear whether Disney's control of Hulu will change or postpone these plans. It is clear that Disney's expansion into streaming bodes poorly for Netflix, Amazon and other competitors.
Disney already has an enormous archive of movies and television shows to offer the streaming consumer. And now it has the rights to major franchises like Avatar, Planet of the Apes and The Simpsons. If the company becomes the majority stakeholder in Hulu, which is widely associated with television, may be able to beef up its reputation among film-lovers. The company already got exclusive access to more than 50 Disney movies thanks to a licensing deal in 2016.
Iger has said that he plans to keep Hulu separate from Disney by retaining its focus on adult-oriented entertainment (as in movies and shows aimed at adults, not porn), whereas Disney caters more to a family-friendly demographic. Of course, it will still constitute a massive consolidation of corporate power in the streaming space. (A regulatory battle is also a vague possibility once Disney controls two of the biggest streaming destinations on the web—Hulu and it's own, still-in-development service.)
Needless to say, Netflix will have significant competition. But Netflix will be fine. The company is becoming less and less reliant on outside content (like Disney movies) and plans to invest billions of dollars in original content in 2018. And with films like Okja and The Meyerowitz Stories, Netflix managed to release its first genuinely great original movies this past year.
And if you don't want major corporate media conglomerates deciding what you can and can't watch in the privacy of your home? Stock up on old DVDs. And good luck.