Enticed by Tax Breaks, Disney Begins Shifting 2,000 Employees From California to Florida
The Walt Disney Company is transferring 2,000 employees from California to Florida to take advantage of the state's tax laws, and it appears that a number of these staffers have already begun to explore housing options.
The entertainment conglomerate announced in July that it would be transferring the employees to Lake Nona, Florida, an Orlando suburb, to set up a new regional campus 20 miles from Walt Disney World. Local real estate agencies have reported that a small number of the employees have already purchased properties.
Included among the 2,000 employees that will soon call Lake Nona home are reportedly high-level Disney executives, with the Orlando Sentinel reporting that average salaries would start around $120,000.
Many of them already work in corporate and "enterprise functions," and despite the move, it was estimated that the 2,000 represent less than 5 percent of the company's California workforce.
The company is giving the employees 18 months to relocate and find adequate housing for themselves and their families.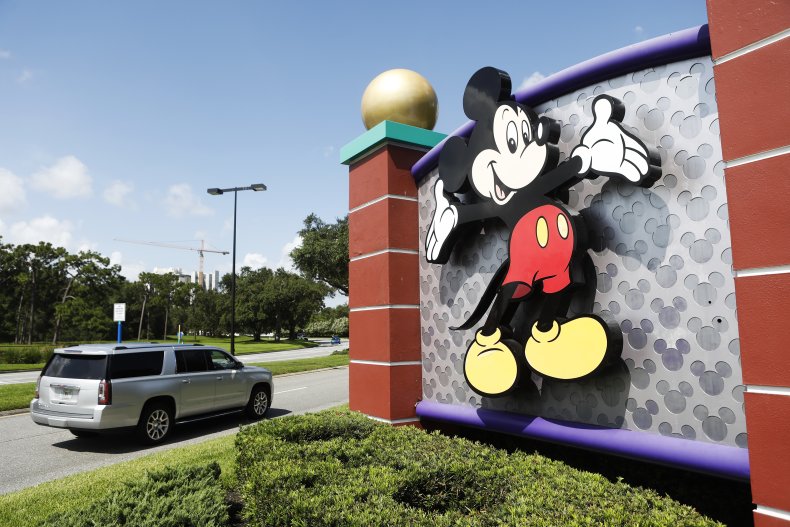 Disney has stated that they chose to build the campus in Florida due to increasing economic and business ventures in the state. However, Disney Parks Experiences and Products Chairman Josh D'Amaro said in an internal letter that Florida's lack of state income tax was also a significant reason for the company choosing Lake Nona.
D'Amaro added that, given the tax laws in the state, further expansion into Florida "makes sense" for the company.
"This new project will create a dynamic environment to support our expanding business, a brand-new regional campus, which will be built in the vibrant Lake Nona community of Orlando, Florida," D'Amaro continued.
WTSP-TV obtained documents from the Florida Department of Economic Opportunity, which reportedly stated that Disney could get significant money back from the state, with the potential for $578 million in tax credits over 20 years.
Orlando Mayor Buddy Dyer did not mention the state's tax laws in relation to Disney, but did release a statement in July welcoming the project.
"This announcement really highlights the continued collaboration in our community," Dyer tweeted. "We are excited to have Disney expand into our Lake Nona community with high-paying jobs, spurring further investment in our city."
With the influx of employees looking for properties in Lake Nona, the local Orlando housing market has experienced a mini-boom. This is despite a reported drop in the number of available houses in Florida.
"A great deal of Disney employees are contacting me to make the move," realtor Sean Faulk told WKMG-TV. "Even as crazy as the housing market is, it is still a lot less expensive than their housing market in California."
Another realtor, Deanna Armel, expressed concern over the supply of housing options versus the number of people moving to the area.
"It's not just 2,000 employees, it's 2,000 employees, their families and extended families," Armel said. "I also kind of panicked and was like, 'Gosh, we don't have enough inventory as it is,' more buyers coming in is going to make it more difficult to win bids for these buyers and we're trying to help."
Newsweek has reached out to Disney for comment.