List of Companies Potentially Boycotting Georgia Over Abortion Restrictions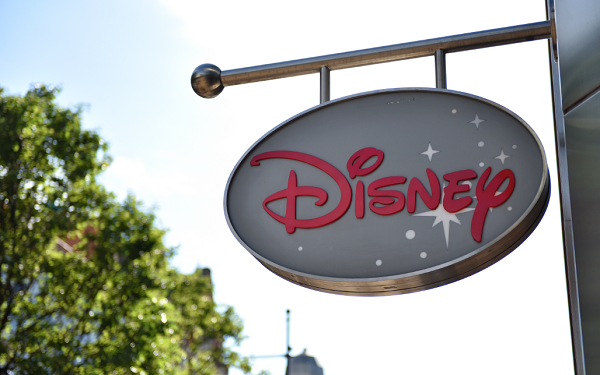 More companies are threatening to potentially boycott the state of Georgia after Governor Brian Kemp signed a bill that would make abortion illegal at the point of a fetal heartbeat, or at eight weeks into the pregnancy.
Just a day before Walt Disney Company CEO Bob Iger told Reuters it would be "very difficult" for the film studio to continue working in the state if the bill becomes law on Thursday, Netflix also threatened to pull out of filming in the state.
The streaming giant's chief content officer Ted Sarandos said Netflix would cease movie and TV production if Georgia goes through with the ban, which would prevent doctors from providing women with abortions the moment a fetal heartbeat is detected. However, Netflix will continue to work with the state as long as the legislation—dubbed the "heartbeat bill"—doesn't become state law.
"We have many women working on productions in Georgia, whose rights, along with millions of others, will be severely restricted by this law," Sarandos said in a statement on Tuesday. "It's why we will work with the ACLU and others to fight it in court. Given the legislation has not yet been implemented, we'll continue to film there—while also supporting partners and artists who choose not to. Should it ever come into effect, we'd rethink our entire investment in Georgia."
Iger said Disney would have to reconsider its productions in the state on the behalf of its thousands of workers who would likely be displeased with the ban, should it become law. "I rather doubt we will [continue filming in Georgia]," he said. "I think many people who work for us will not want to work there, and we will have to heed their wishes in that regard. Right now we are watching it very carefully."
Dozens of Netflix series have filmed in the state over the years. Projects including Christmas on the Square, Holidate, The Liberator, the second season of Insatiable and the third season of Ozark are currently filming in Georgia, according to the Georgia Film Office. Disney similarly has a longstanding history of working in the state. The company's Marvel division has filmed four comic book series in Georgia and 2018 blockbuster Black Panther was produced there.
While Netflix and Disney are the first major studios to threaten a boycott, several independent production companies have already started taking action against the state.
Producer David Simon, responsible for hit shows like HBO's The Wire and The Deuce, released a statement claiming Georgia would be removed from Blown Deadline Productions' list of film locations should the law be executed. Christine Vachon, CEO of Killer Films, Duplass Brothers Productions co-owner Mark Duplass, Colorforce producer Nina Jacobson and Neal Dodson of CounterNarrative Films have also threatened to discontinue production in Georgia over the law.
Meanwhile, Lovecraft Country producers J.J. Abrams and Jordan Peele said their companies, Bad Robot Productions and Monkeypaw Productions respectively, would continue film their show in the state for now but planned to donate their production fees to Georgia's ACLU branch and Fair Fight Georgia.
Georgia's economy would undoubtedly take a major hit should film studios and production companies go through with boycott plans. Just in 2018 alone, more than 400 productions filmed in Georgia.