The Hungarian Immigrant Who Funded Walt Disney
With the release of Star Wars: The Rise of Skywalker, Disney once again has been the biggest player at the box office in 2019. The studio's movies represented nearly a third of the total U.S. box office gross, according to Quartz, and with the November launch of streaming service Disney+, the company hopes to similarly dominate web TV going forward.
While Disney's incredible rise and origins as an animation studio founded by Walt Disney are common knowledge, what is less known is that a once bankrupt young Walt achieved his big break in Hollywood thanks to one pivotal person–Margaret Winkler.
Margaret immigrated to America from Hungary in 1904 as a nine-year-old with her mother and father and three brothers. She made her name in the movie business as the personal secretary for Harry Warner of Warner Brothers and eventually started her own film distribution company. She managed "Felix the Cat," "Koko the Clown," and was the first female film distributor in a world dominated by men. She often concealed her gender by signing her name "M.J. Winkler." She was also the first female member of the Motion Picture Producers Guild.
Even though she blazed the trail for countless women to come, her name and contributions are known by precious few. My initial Google search provided very little information outside her paltry 63-word L.A. Times obituary from when she died in 1990.
I wouldn't know of Margaret myself but for Neal Gabler's masterful biography Walt Disney: The Triumph of the American Imagination. His insights about how she helped establish the Disney brand are particularly helpful considering he was the first writer to finally gain unrestricted access to the Disney archives.
Walt Disney was only twenty-one at the time he met Winkler. He'd recently declared bankruptcy and abandoned his small "Laugh-O-Gram" cartoon studio in Kansas City to start anew in Hollywood.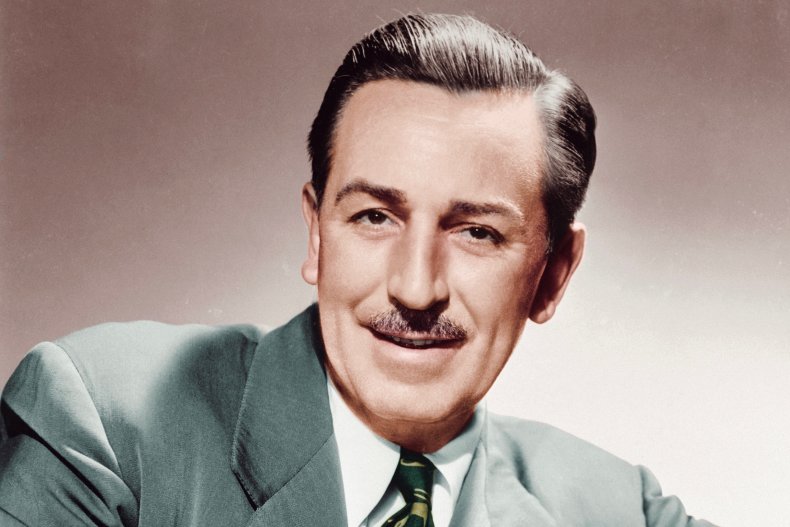 He sold his only motion picture camera to pay for his train ticket west and arrived in Los Angeles in August, 1923 with just $40 to his name. The only thing he still had to show for his decade in Missouri was an incomplete live-action/animation short film reel he created before he left called Alice's Wonderland.
That film was his last remaining hope if he ever wanted a future in filmmaking. Gabler notes that Walt sent "dozens of letters soliciting distributors" for the Alice reel, but he received nothing but rejection letters "when he received anything at all."
Margaret Winkler was the lone exception. Though she was only twenty-eight herself, she saw promise in the film and agreed to purchase the negative, once complete, for $1,500. (Adjusted for inflation, $1,500 in 1923 is about $23,000 today.)
That news alone would have overjoyed the rejected Disney, but what came next changed his life forever: Margaret also offered to distribute Alice's Wonderland as a series. She offered $1,500 apiece for the first six films, and $1,800 for each subsequent film thereafter for up to twelve initial pictures. What's more, she said she would pay the full amount for each negative up front instead of making Walt wait until she had gotten bookings or money for them herself.
Walt was ecstatic and accepted her generous offer immediately. He used the promised money and twelve picture contract to get the equipment he needed and to put together his dream team of animators. He also talked his brother Roy into operating the business side of the venture.
They named their new company the Disney Brothers Cartoon Studio. The Walt Disney Company today declares that "October 16, 1923" is the date that "became the start of the Disney company." Appropriate considering that's the very day Margaret Winkler signed the contract for Walt to begin production on the Alice series.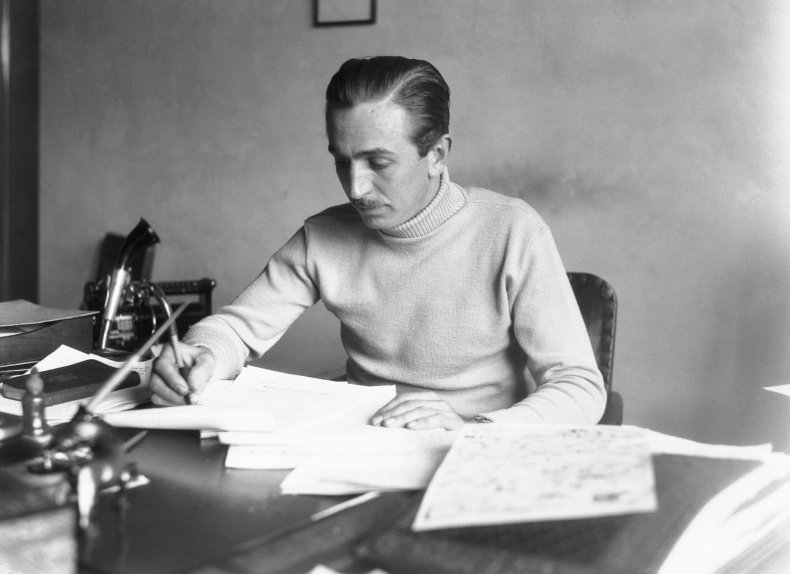 It's hard to overstate how much Margaret's offer meant to the young Disney at the time. When Walt left Kansas City just two months before, he didn't even own the clothes on his back. (A family friend loaned him her son's suit so he could be presentable when he arrived in California.)
He was unemployed and living with his Uncle Robert; and brother Roy had to fund Walt's expenses with his government pension. Worst of all, Walt had recently decided to abandon animation altogether. He told a Newsweek interviewer years later: "I had put my drawing board away. What I wanted to do was get a job in a studio – any studio, doing anything."
Not only did Margaret's offer give Walt newfound hope that he could draw again, she singlehandedly bankrolled his animation studio. Today, it's the longest-running studio of its kind in U.S. history.
Additionally, she spent the first several months of their correspondence helping Walt hone his craft and improve his animations. The year after she made her offer and signed the contracts, Margaret married an employee of hers named Charles Mintz and once they had their first child together, she retired from her business and turned it over to her husband.
Even though the business partnership between Walt and Margaret eventually soured and ended altogether in 1928 as a result of the duplicitous decisions of her husband, Margaret's company had already financed a staggering fifty-six Alice films for Disney, as well as twenty-six productions of Walt's first major animated creation, Oswald the Lucky Rabbit.
That's an astounding contribution considering all that Walt and Roy were able to do with the success and connections that animation studio provided. The Walt Disney Company is still benefiting from it today and Disney's current CEO, Robert Iger, said as much in his memoir, The Ride of a Lifetime. He writes: "Disney Animation was the brand" since the beginning and "the fuel that powered many of our other businesses, including consumer products, television, and theme parks." He's right, of course. Animation has always been the lifeblood of the Disney company and the foundation everything else was built upon.
Early in her career Margaret Winkler told The Exhibitor's Herald: "The (film) industry is full of wonderful possibilities for an ambitions woman, and there's no reason why she shouldn't be able to conduct business as well as the men." As well and better, in Margaret's case. It's high time more people knew so.
Without her, after all, the animation studio that eventually funded Pixar, Marvel, Disneyland, and now Disney+, may have never existed at all.