Disney is pausing all political donations in Florida in the wake of backlash over the company's response to the state's controversial "Don't Say Gay" bill, which would restrict what classrooms can teach regarding sexual orientation and gender identity.
Disney CEO Bob Chapek was criticized for not immediately and publicly condemning the legislation. The company has also donated at least $250,000 to Florida Republican senators who voted to pass the bill.
"I truly believe we are an infinitely better and stronger company because of our LGBTQ+ community. I missed the mark in this case but am an ally you can count on—and I will be an outspoken champion for the protections, visibility, and opportunity you deserve," Chapek said in a letter Friday that announced the donation pause.
"Don't Say Gay" has become the common nickname for the officially-titled "Parental Rights in Education" bill in Florida, which many view as discriminatory. The Florida Senate passed the legislation Tuesday and it is now heading to the desk of Republican Florida Governor Ron DeSantis, who is expected to sign it.
In an earlier memo to Disney employees sent out in response to the bill, Chapek said that Disney "unequivocally" stands with its LGBTQ+ employees, but did not directly condemn the legislation as it moved through the Florida legislature. The message inspired backlash on social media and calls for a Disney boycott.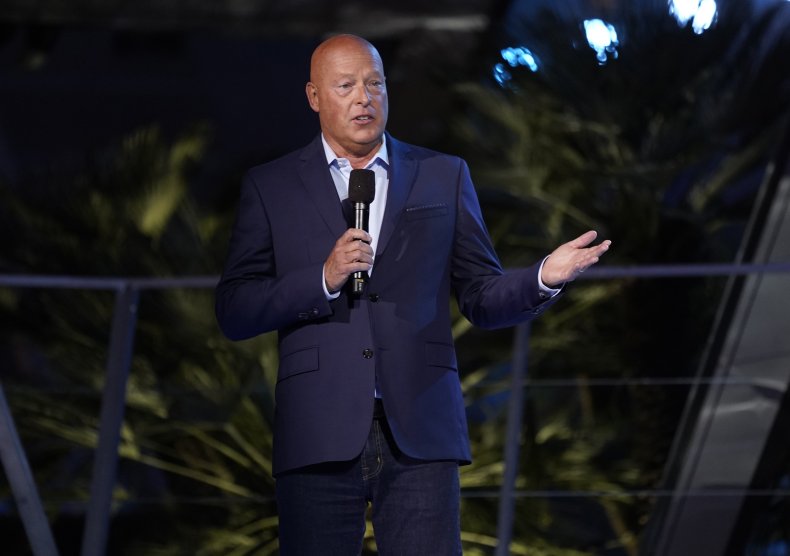 In his latest memo on Friday, Chapek addressed all Disney employees, "but especially our LGBTQ+ community."
He thanked those who had reached out after his initial failure to condemn the bill for "sharing your pain, frustration and sadness over the company's response to the Florida 'Don't Say Gay' bill."
"Speaking to you, reading your messages, and meeting with you have helped me better understand how painful our silence was. It is clear that this is not just an issue about a bill in Florida, but instead yet another challenge to basic human rights," Chapek wrote. "You needed me to be a stronger ally in the fight for equal rights and I let you down. I am sorry."
Along with the pause in donations, Disney will work to create "a new framework for our political giving that will ensure our advocacy better reflects our values," Chapek said.He also said that Disney was boosting its support for advocacy groups to fight similar bills in other states.
"But, I know there is so much more work to be done. I am committed to this work and to you all, and will continue to engage with the LGBTQ+ community so that I can become a better ally," Chapek said.
Newsweek reached out to Governor DeSantis' office for comment.
Update 03/11/22, 4:44 p.m. ET: This article was updated with additional information.
Update 03/11/22, 4:10 p.m. ET: This article was updated with additional information and background.