Disney+ 2021 Guide: All the Biggest Shows Streaming Next Year
Streaming service Disney+ announced dozens of new shows from Marvel, Star Wars, Pixar and more in a recent investor's call, and many of the most hotly-anticipated shows are coming in 2021.
The streamer is kicking of its year with one of its most anticipated shows, WandaVision, which will air in January and kickoff the service's roster of Marvel shows. In the coming months, the Scarlet Witch and Vision show will be joined by Loki, The Falcon and the Winter Soldier and Hawkeye.
In Star Wars news, Boba Fett has been confirmed to be getting his own spin-off and the universe will also be expanded with two new animated shows. Live-action series like Ahsoka and Rangers of the New Republic could also be coming, though they have not been included on this list because they have not yet been confirmed for 2021. The Mandalorian Season 3, meanwhile, seems to have been pushed to 2022.
Alongside Disney's two biggest franchises, Disney+ subscribers can also expect to see a new spin-off to Monsters Inc, reboots of The Mighty Ducks, The Proud Family and Doogie Howser, M.D. and even that rarest of things – a Disney+ show that is actually an original idea rather than a reboot, sequel or spin-off.
Shows coming to Disney+ in 2021 – confirmed release dates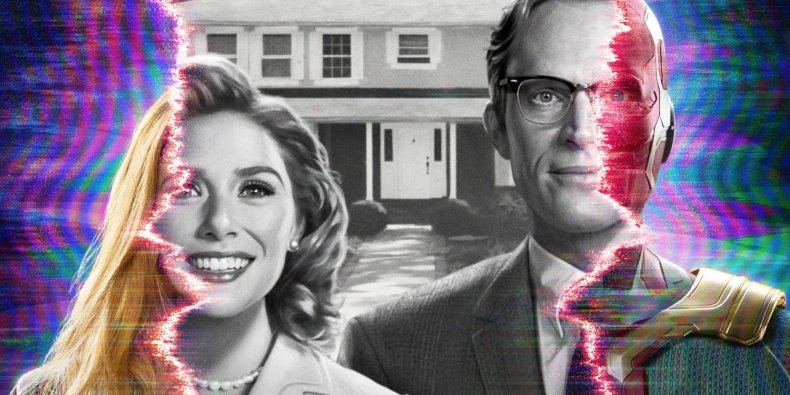 Marvel Studios: Legends - January 8
Clip series recapping the events of the Marvel Cinematic Universe (MCU) before the start of Disney's set of superhero shoes.
WandaVision - January 15
Elisabeth Olsen and Paul Bettany star in the nearest thing the MCU has to a sitcom – thought things are far from what they seem.
Pixar Popcorn - January 22
A series of short films starring beloved characters from Pixar movies like Toy Story, Cars and Coco.
The Falcon and the Winter Soldier - March 19
Anthony Mackie and Sebastian Stan team up in what Disney+ has called a "global adventure" also starring Daniel Brühl's Helmut Zemo from Captain America: Civil War.
Loki - May
Tom Hiddleston returns as everyone's favorite Asgardian trickster in Loki alongside Owen Wilson and Gugu Mbatha-Raw.
The Book of Boba Fett - December
After The Mandalorian ended its current season with a cut scene that saw Boba Fett on Jabba the Hutt's throne, the bounty hunter is getting his own mini-series.
New TV shows coming to Disney+ in 2021 - release date TBA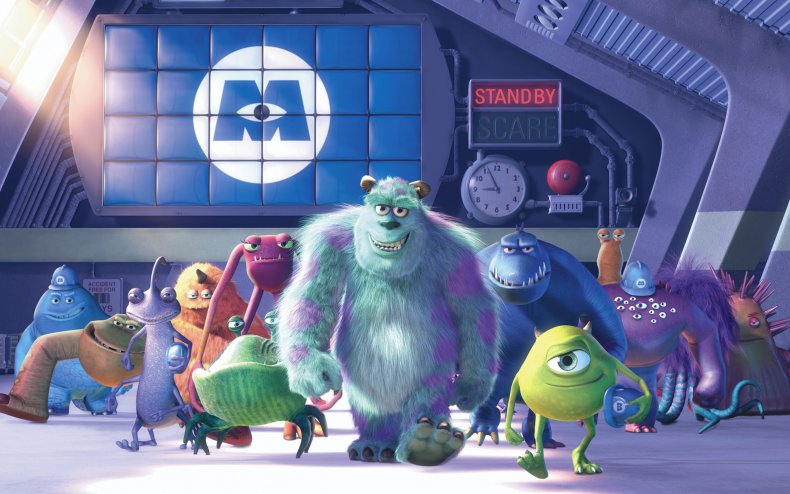 Big Shot - TBA
That rare thing – a Disney+ show not based on existing Disney intellectual property. John Stamos stars as a basketball coach who starts a job at a girls' private school.
Chip & Dale series - TBA
The beloved Disney chipmunks return for another set of animated adventures.
Doogie Kameāloha, M.D. - TBA
A Doogie Howser, M.D. spin-off starring a teenage doctor in Hawaii.
Dug Days - late 2021
An animated spin-off to Up revolving around the Pixar movie's talking dog.
Hawkeye - late 2021
Jeremy Renner returns as the sharp-shooting archer alongside Haile Steinfeld and Vera Farmiga.
Just Beyond - TBA
An adaptation of Goosebumps author RL Stine's supernatural horror comic book series set in a middle school.
The Mighty Ducks: Game Changers - early 2021
The long-announced reboot of the child hockey drama, with Emilio Estevez set to reprise his role as coach Gordon Bombay.
Monsters at Work - early 2021
A spin-off to Monsters, Inc. set six months after the events of that Pixar classic.
Ms. Marvel - late 2021
Marvel's first Muslim superhero is getting her own TV show, with Iman Vellani playing the 16-year-old shapeshifter.
The Mysterious Benedict Society - TBA
Originally set to air on Hulu, The Mysterious Benedict Society adapts Trenton Lee Stewart's YA series about a boarding school where an apocalyptic scheme is afoot.
The Proud Family: Louder And Prouder - TBA
A reboot of the Disney Channel '00s animated series with the original cast returning.
Star Wars: The Bad Batch - mid 2021
The next animated sequel to The Clone Wars, focusing on the mercenary Clone Force 99.
Star Wars: Visions - TBA
Star Wars gets the anime treatment in this 10-part anthology series.
Turner & Hooch - TBA
A reboot of the story of the U.S. Marshal and his dog partner, led by Drake and Josh's Josh Peck.
What If? - mid 2021
An animated Marvel show exploring alternate histories of classic moments in the MCU.