Disney+'s First Year by the Numbers
One year since its launch, Disney+ has proven to be a huge success for the Walt Disney Company. The streaming service reported 73.7 million paying subscribers as of October 3--a number that was tallied before more people started up or renewed subscriptions for the second season of the hit The Mandalorian.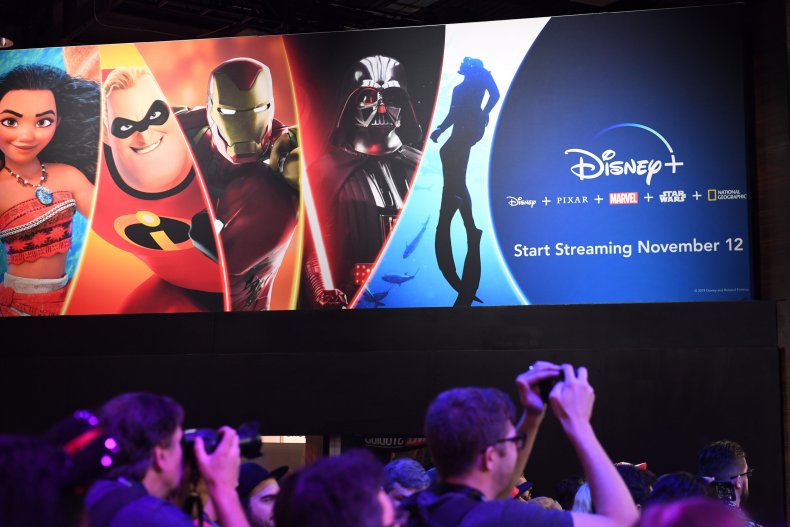 The news of Disney+ is certainly a bright spot for the company in an otherwise dismal year that saw its theme parks and studio entertainment divisions suffering mighty losses due to the ongoing coronavirus pandemic. The number is also a dramatic upswing from the 60.5 million paying subscribers Disney+ reported during its last reported earnings at the beginning of August. Disney's other streamers also saw gains, with Hulu reporting 36.6 million paying subscribers (up from 35.5 million in late June), and ESPN+ growing its subscription rate to 10.3 million people from 8.5 million last quarter.
"Even with the disruption caused by COVID-19, we've been able to effectively manage our businesses while also taking bold, deliberate steps to position our company for greater long-term growth," said Disney CEO Bob Chapek in a statement with the released figures. "The real bright spot has been our direct-to-consumer business, which is key to the future of our company, and on this anniversary of the launch of Disney+ we're pleased to report that, as of the end of the fourth quarter, the service had more than 73 million paid subscribers--far surpassing our expectations in just its first year."
Disney+ launched exactly one year ago today, November 12. That it reached so many subscribers so quickly is especially noteworthy given it took about a decade for Netflix to reach its current 195.2 million paying subscribers. (140.7 million people have Amazon Prime Video, though it's unclear who signed up for the service because of its movie and shows or have access to it through their Prime memberships.)
Along with The Mandalorian, other originals like Beyonce's Black Is King and the filmed performance of Hamilton have been big hits for the channel, as has the live-action version of Mulan, which bypassed theaters because of the pandemic and premiered directly on Disney+. Like all streamers, Disney+'s dramatic increase is widely thought to be caused at least in part by people spending more time consuming media in their homes due to the pandemic.
Disney will look to continue expanding its direct-to-consumer general entertainment even further with the global venture Star, which will launch overseas in 2021. The company has yet to release much information about the Star-branded platform, including which countries it will be available in, what the pricing structure will be, or even the exact release date for the service. However, it said Star will not carry licensed content, in contrast to Hulu, and it will feature content from ABC, FX, Freeform, Searchlight, and 20th Century Studios.
More information about Star is expected to be revealed during the company's Investor Day on December 10, when it is expected to offer another update on Disney+.