Disney Plus Launch Plagued by Connection Issues and Users Aren't Happy
After months of anticipation, Disney launched their streaming service, Disney Plus, at the stroke of midnight on Tuesday. While many subscribers delighted in the new streaming service—which boasts exclusive content including Star Wars spinoff The Mandalorian and a High School Musical series, as well as a plethora of Disney classics—others faced an unfortunate error message upon signing in to the service.
The frustrating message that greeted users read "Unable to connect to Disney+. There seems to be an issue connecting to the Disney+ service. Please try again later if the issue persists." As of 11 a.m. ET on Tuesday, Down Detector had received over 8,000 reports of video streaming issues on the digital viewing platform.
"The consumer demand for Disney+ has exceeded our highest expectations. While we are pleased by this incredible response, we are aware of the current user issues and are working to swiftly resolve them. We appreciate your patience," a Disney+ spokesperson wrote in a statement issued Tuesday morning.
While Disney was trying to address the service and work out the technical issue, disgruntled fans took to Twitter to share their frustration. One user detailed trying the new streaming service on a Roku, smart TV and Xbox, all to no avail.
Some subscribers were more understanding of the issues that plagued the launch. Many noted that these connection issues are a common occurrence for digital kickoffs, as large number of users signing on at once can jam servers. A UX designer on Twitter wrote, "There's no way Disney could've designed a performance test that could properly mimic the number of users on their app Day 1. That kind of demand literally exists nowhere else." Another user wrote, "It's technology, calm down people, you will get to binge all your shows soon enough," along with a GIF of Anger from Inside Out.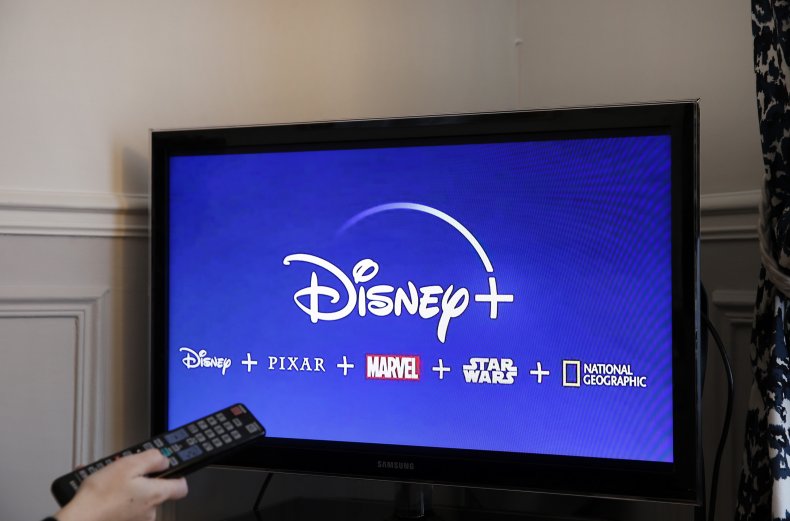 Other would-be viewers kept their frustration at bay using humor. Comic book artist and musician Jonathan Diener wrote, "If you don't let me watch The Mandalorian I'm gonna-well, I'm gonna just keep waiting until it works because I'm powerless to your siren song of entertainment." Others shared photos of their empty screens with sarcastic captions mimicking the joy of viewers who were excited to watch The Simpsons or Boy Meets World once they logged in.
As soon as Disney resolves the issue, users will be able to watch more than 500 films and thousands TV show episodes, including both original content and Disney classics.