When Is Disney+ Day 2021? Here's What The Streaming Event Is
Disney is planning on celebrating its anniversary in style with a week-long event, culminating in Disney+ Day.
The special event will see the release of new TV and movie content on the streaming platform, as well as discount opportunities for new or returning subscribers.
While new content will become available to watch straight away on Disney+ Day, the service will also share exciting first looks at upcoming movies and series.
Here's everything you need to know about Disney+ Day 2021—including the date and what exactly it means.
When is Disney+ Day 2021?
This year, Disney+ Day is taking place on Friday, November 12, to coincide with the two-year anniversary of the service.
On the same date in 2019, Disney+ launched in the United States, Canada and in the Netherlands, before being rolled out in Australia, New Zealand and Puerto Rico a week later. It didn't become available in other parts of Europe until March 2020. By November that year, Disney+ finally launched in Latin America.
The streaming service has grown and grown, and now Disney+ has over 116 million subscribers (as of July 3, 2021).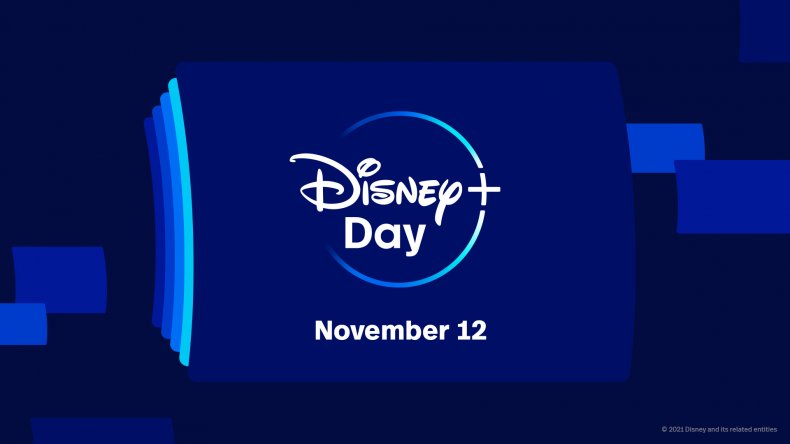 What content is dropping on Disney+ Day?
New content tends to launch on Disney+ every Friday, but on November 12 there'll be an even bigger drop.
Disney+ Day will see the launch of movies such as Jungle Cruise, Shang-Chi and the Legend of the Ten Rings and the new Disney+ original movie, Home Sweet Home Alone. A special documentary, Under the Helmet: The Legacy of Boba Fett, will also air.
New TV series Entrelazados will begin while the second season of The World According to Jeff Goldblum will also launch.
There will be a special Simpsons short, The Simpsons in Plusaversary, released, as well as a short called Ciao Alberto and a series of Frozen shorts, Olaf Presents.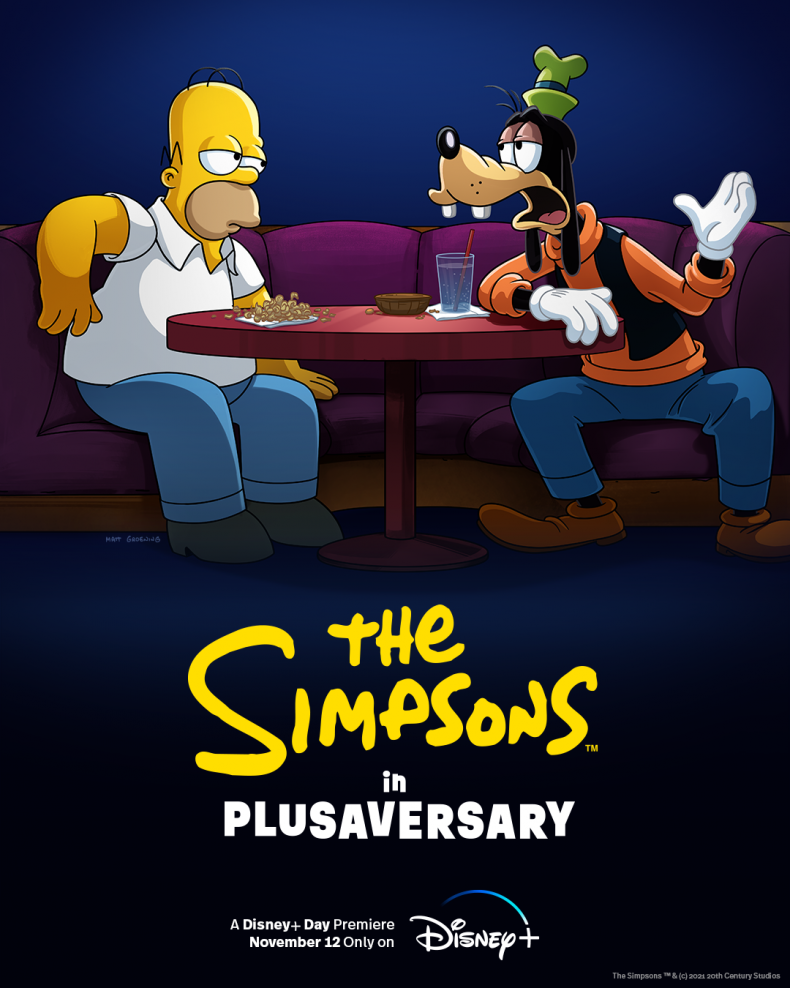 Billie Eilish is getting involved, too, as the behind-the-scenes documentary, The Making of Happier Than Ever: A Love Letter to Los Angeles launches on November 12.
Marvel Studios' 2021 Disney+ Day Special will also air on the streaming platform, giving Marvel fans a first look at the studios' plans.
Across the Disney+ social media channels, new trailers, first looks, exclusive clips and special appearances will drop, previewing upcoming content from the world of Disney, Pixar, Marvel, Star Wars and National Geographic.
Disney+ deals
Those without a Disney+ subscription will be able to make the most of the day too. Disney will be offering new and returning subscribers a special Disney+ Day introductory offer for a limited time.
You can sign up to access all the Disney+ content for just $1.99 for one month. From that point on, the price will return to the normal $7.99 per month.
Disney+ Day celebrations
The Disney+ Day celebrations aren't just restricted to the streaming service—there'll also be cause for celebration across the Disney theme parks.
Disney+ subscribers who have tickets and reservations to enter will enjoy special benefits on November 12, including entering the parks 30 minutes early, complimentary Disney PhotoPass downloads, and some unexpected surprises will be invited into the parks.
Disney+ subscribers in the U.S. and Europe will receive free shipping from November 12-14 for everything they purchase on ShopDisney.
Disney and VeVe launched a series of special NFTs on November 7, and the build up will culminate on November 12 with a "special Ultra Rare digital collectible."
Disney+ Day is on Friday, November 12.