Disney Plus: How to Use Groupwatch to Share Movie Night Miles Apart
Depending on where you live, it's likely been a while since you've had the chance to catch a good movie with friends. And although movie theaters in some places are started to reopen in a limit capacity, some people are still practicing social distancing, which may rule out cozying up on the couch with your family members and classic films. But Disney+ is looking to change that.
Thanks to the streaming platform's newest feature, GroupWatch, you can watch your favorite films with your favorite people no matter how far apart you are.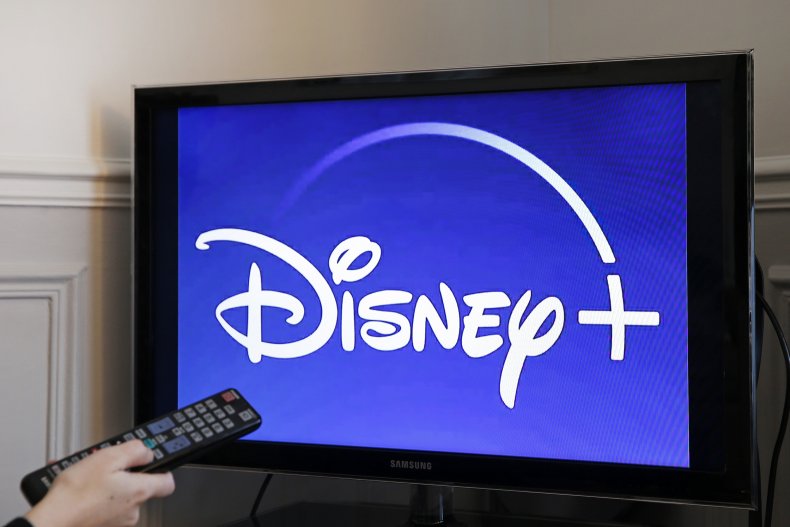 After a successful test run in Canada, Disney+ announced plans to roll out its watch party function in the U.S. on Tuesday. There are plans to roll out GroupWatch for European subscribers where Disney+ is present later in the fall, according to The Verge.
The private viewing party feature will allow up to seven Disney+ subscribers to watch the same title at the same time. Viewers can join the GroupWatch party on by signing on to Disney+ on the web or by using their mobile devices, smart TVs and various other streaming devices like Amazon Fire and Roku.
In addition to viewing movies together, folks included in the GroupWatch party can also interact with each other during the film. GroupWatch features six different emojis—icons like funny, sad, surprised, grossed out and more—which they can use to react to scenes throughout the movie. Movie-watchers can also control playback functions like fast-forwarding, rewinding and pausing when they need to.
Disney+ is just the latest streaming network to give users the options to watch together while apart. Amazon Prime Video debuted it's co-viewing Watch Party feature back in June, which also allows groups of viewers to watch content together—although all playback capabilities are solely operated by the group's host.
There's also Netflix Party that lets people watch titles together. Netflix's function is all about interactive engagement and goes a step above Disney+ react feature by allowing users to participate in a full-on live group-chat while they are tuning in to a film or show. However, all participants will need to download the Chrome extension in order to access Netflix Party.
Hulu subscribers with the +Live plan can also enable a Watch Party feature that allows eight users to join a virtual watch party and live chaat within the app while content plays.
If you want to watch videos on other streaming outlets like YouTube, HBO Now and Go, Crunchyroll, Twitch, there are other second-party streamers that give groups the opportunity to watch titles together from separate households including Metastream, Scener and TwoSeven.