Disney+ has now added Eternals to it service, just over two months after the film first came to theaters. With the addition of Chloé Zhao's Marvel movie, the service now has 23 films from the Marvel Cinematic Universe (MCU).
But, as Marvel fans will know, there are 27 total films in the MCU so far, meaning that four are missing. These are the 2008 Incredible Hulk starring Edward Norton, plus the three MCU Spider-Man movies starring Tom Holland—that is, Homecoming, Far From Home and No Way Home.
You may think that No Way Home is not on Disney+ only because it came out too recently, but you would be wrong—there are currently no plans for it or any of these four other movies to come to the service in the next few years.
Why Four MCU Movies Are Not on Disney+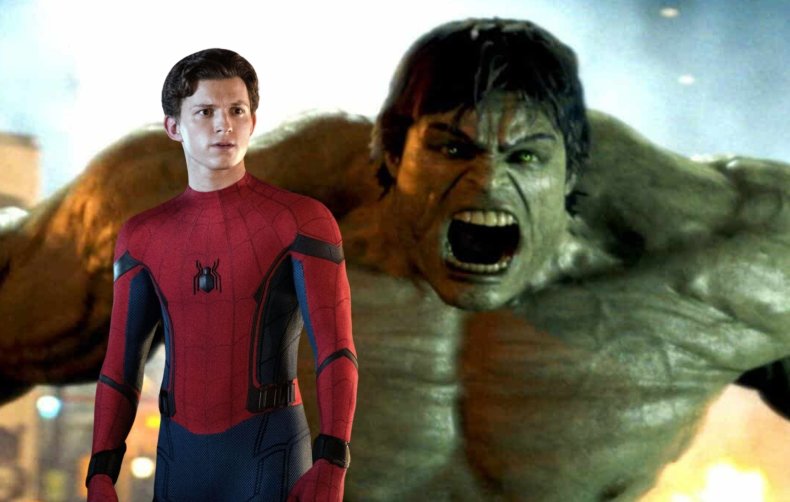 The reason for this is due to some complicated contractual deals, some of which pre-exist the creation of Disney+.
Let's look at The Incredible Hulk first. The early years of the MCU, between Iron Man and Captain America: The First Avenger, the films were distributed by other studios—Universal for The Incredible Hulk and Paramount Pictures for the other four. This means that those studios get to decide where those first five films stream...
...Or, at least, they did until Disney acquired the distribution rights to four of them in July 2013. That month, they acquired the rights to Iron Mans 1 and 2, Thor and the first Captain America.
Disney did not, however, purchase the rights to The Incredible Hulk, meaning it still lies with Universal. Of the four missing films, this is the one where there are currently no plans to bring it to Disney+—it currently is not streaming on any service in the U.S., though, so all Disney+ would have to do to get it would be to make an offer.
The Spidey trilogy is more complicated, as Sony still owns the rights to Spider-Man, after purchasing them from Marvel when the company was in a more financially precarious position.
Spider-Man appears in the MCU as part of a deal between Sony and Marvel in which the character appears in his own MCU films as well as co-starring in films like Captain America: Civil War and Avengers: Infinity War. However, Sony owns the distribution rights to the films where Peter Parker is a main character and keeps most of the profits for itself.
That means that Homecoming, Far From Home and No Way Home end up on whatever streaming services Sony has deals with.
Currently, that is Starz, where the first two Spider-Man films are streaming.
Eventually, the three Spider-Man films will come to Disney+, but not for a while. Sony has made a deal with Netflix that gives the company what are called "pay one window" rights to its films, while Disney+ has the rights after that.
The average "pay one window" is 18 months. In effect, this means that No Way Home will first come to Netflix once it starts streaming in around six months and will then stay there for a year and a half before coming to Disney+. This means that No Way Home will join the other movies, but not until early 2024 at the earliest.
The first two MCU Spider-Man films could come earlier than that, though Sony has not revealed exactly what is moving to which service when.