Disney+ is out this week, with series and films like The Mandalorian, Avengers: Endgame and a 'live-action' Lady and the Tramp helping launch the new streamer. Users in the U.S. and Canada can sign up to the service from November 12, when a whole catalogue of Disney, Marvel, Star Wars and National Geographic content will be available.
When is the Disney+ launch?
In the U.S. and Canada, Disney+ will be available from Tuesday, November 12, when 100s of TV series and movies will be available to view, from Disney's earliest animated film, Snow White and the Seven Dwarfs, to its most recent films like 2019's Dumbo and Captain Marvel.
Not all countries, however, are getting Disney+ in 2019. In Western Europe, for example, including the U.K., the streaming service will not launch until March 2020, with the exception of The Netherlands, who are getting Disney+ in November alongside the U.S. Customers in Asia, Eastern Europe and Latin American, however, may not get the service until October 2020 according to CNET.
How to sign up to Disney+
Signing up to Disney+ could not be easier. All potential American or Canadian subscribers have to do is visit disneyplus.com and put their credit card details on November 12, at which point customers will get a seven-day free trial.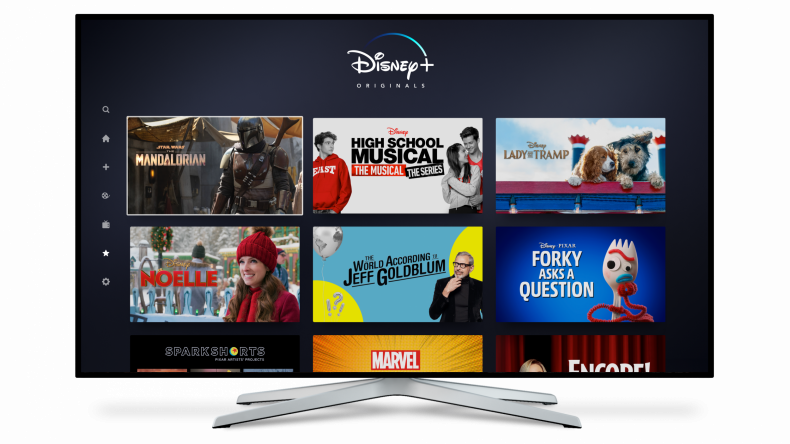 How much will Disney+ cost?
After that week free trial, the service costs $6.99 a month, with an option to save about $14 a year by paying $69.99 annually. On November 12, Disney will also launch a bundle option that allows viewers to subscribe to Disney+, Hulu and ESPN+ for $12.99 a month, a saving of about $5 a month compared to paying for all the services separately.
How to watch Disney+
On November 12, Disney will not only launch the Disney+ website, but also apps for Android and Apple devices (including Apple TV and Android TV), Chromecast, Kindle Fire devices, LG and Samsung smart TVs, Playstation 4, Roku and XBox One.
Like Netflix, Disney+ allows users to watch on four different devices at once. Unlike its streaming rival, however, according to Collider Disney+ allows users to download all of its over 7,500 episodes of TV series and 500 films for offline streaming, whereas Netflix only allows users to download selected shows and movies.
Disney+ is released on Tuesday, November 12