Disney Plus Release Calendar: All the Movies and TV Shows Coming Soon to Disney Plus
Though Disney+ may already have the majority of Disney's movies, the MCU and the Star Wars saga, the upcoming release schedule for the streaming service offers plenty more from the worlds of Marvel, Star Wars and Disney itself.
A Obi-Wan Kenobi series starring Ewan McGregor, a Monsters Inc. spin-off series and a show starring some of the MCU's biggest heroes are just some of the properties coming to Disney+ in the coming months, with live-action remakes of Disney classics also expected alongside reboots of movies like Home Alone and Night at the Museum, as well as dozens of other projects.
What is coming soon to Disney+?
Missing Marvel movies
Though Disney+ has 14 of the 23 MCU movies currently streaming, there are some notable exceptions, including Thor: Ragnarok, Black Panther, Avengers: Infinity War, and Ant-Man and the Wasp. According to The Verge, these four movies will come onto the services in early 2020, after the deal between Marvel and Netflix lapses at the end of 2019. There is no word, however, about when Marvel fans can expect to see The Incredible Hulk and the two MCU Spider-Man movies on Disney+, as these are owned by a different studio.
Marvel series
Disney+ will also offer a number of new Marvel series, featuring the continued adventures of many characters last seen in Avengers: Endgame. These series are The Falcon and the Winter Soldier (starring Anthony Mackie and Sebastian Stan and expected in late 2020), WandaVision (with Elisabeth Olsen and Paul Bettany as Scarlet Witch and Vision, expected in early 2021), Loki (expected in spring 2021 and starring Tom Hiddleston), and Hawkeye, continuing the story of Jeremy Renner's character and expected in fall 2021.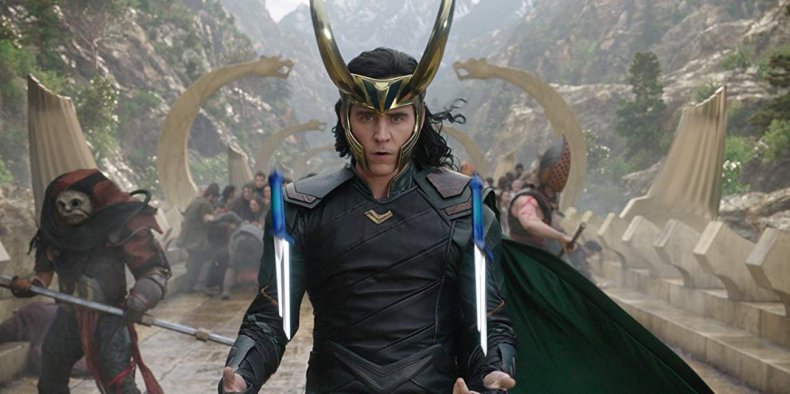 Marvel will also air a number of series revolving around superheroes not yet seen in the MCU, with Ms. Marvel, Moon Knight and She-Hulk all getting shows.
Marvel will also release What If, an animated series that will explore a number of alternate Marvel histories, which is expected in summer 2021 and will see actors like Chris Hemsworth, Samuel L. Jackson and Hayley Atwell return to voice alternate versions of their MCU characters.
Also announced is Marvel's 616, an anthology documentary series "exploring the intersection between Marvel's rich legacy of stories, characters and creators and the world outside your window," according to Bleeding Cool.
Remaining Star Wars films
Star Wars Episodes I through VII and Rogue One were available at the launch of Disney+. These will be joined by The Last Jedi, Solo and the upcoming The Rise of Skywalker, which will all appear on the streaming service by November 2020.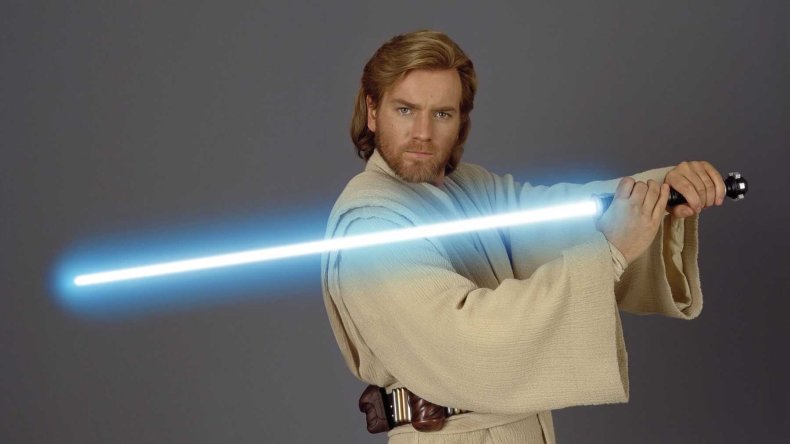 Star Wars series
The Mandalorian will soon be joined on the streamer by an unnamed series set before Rogue One starring Cassian Andor (Diego Luna), which will go into production in 2020, an Obi-Wan Kenobi show featuring Ewan McGregor (which will also start filming in 2021), and another season of Clone Wars, which is confirmed to be arriving in February 2020.
Disney series
Monsters at Work: An animated comedy set in the world of Monsters Inc, coming in 2020.
Lizzie McGuire, with Hillary Duff reprising her role in a show that started shooting in October.
Disney's Fairytale Weddings Season 2, moving from Freeform to Disney+ in 2020.
Disney live-action remakes
Though neither has got confirmed release dates yet, Disney will release its live-action Peter Pan and The Sword in the Stone on its streaming service, as well as Rose Red, a spin-off of Snow White.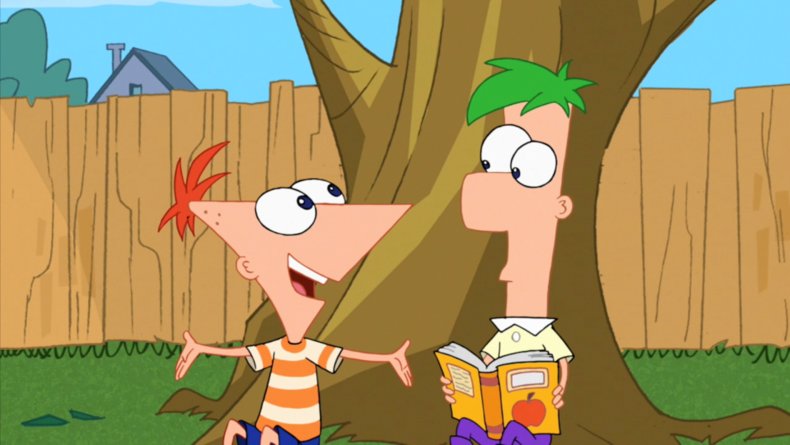 Disney films
The following are either in production or in development:
Togo, a dog-sledding drama starring Willem Dafoe, releasing on December 13, 2019.
Timmy Failure: Mistakes Were Made, a 2020 teen detective comedy directed by Spotlight's Tom McCarthy.
Stargirl, a coming-of-age drama due in 2020.
Magic Camp, a comedy family film starring Adam Devine and Jeffrey Tambor.
Phineas and Ferb the Movie: Candace Against the Universe, a continuation of the Disney Channel animated series coming in 2020.
Secret Society of Second-Born Royals, a 2020 teen fantasy film.
Flora & Ulysses, an adaptation of the Kate DiCamillo book about a girl and her superpowered squirrel starring Ben Schwartz and Alyson Hannigan.
Safety, a football drama that went into production in September.
29 Dates, an adaptation of a teen romance novel from The Descendants author Melissa De La Cruz.
Don Quixote, a Pirates of the Caribbean-inspired take on the classic Spanish novel.
Greek Freak, a biopic about basketball player Giannis Antetokounmpo.
The Grimm Legacy, an adaptation of the fantasy series of books by Polly Shulman.
The Paper Magician, based on the fantasy trilogy by Charlie N. Holmberg.
Reboots and remakes
Disney has also announced that it will also release a number of what it calls "reimaginings" of classic 20th Century Fox properties, including Home Alone, Night at the Museum, Diary of a Wimpy Kid and Cheaper by the Dozen. The studio is also due to reboot 3 Men and a Baby and Father of the Bride and has commissioned another version of The Parent Trap to stream alongside the two versions Disney+ already has, as well as a long-awaited sequel to Halloween classic Hocus Pocus.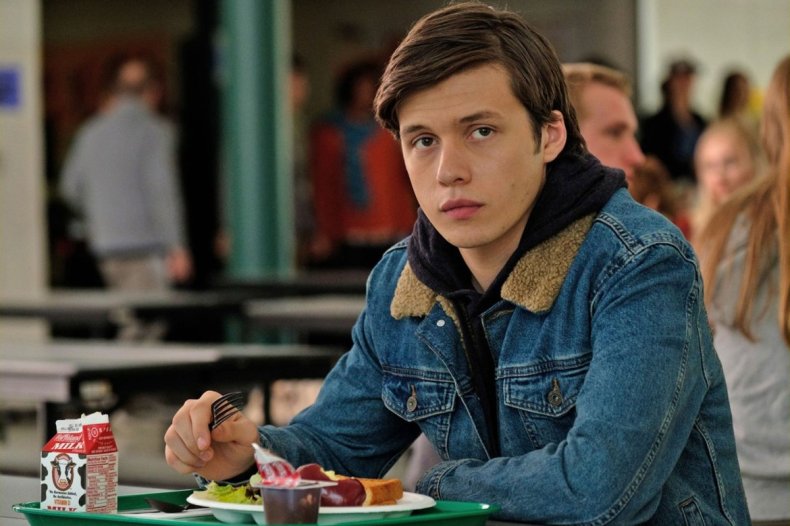 Also coming to Disney+
Lamp Life, a Pixar short film revealing what happened to Bo Peep between the events of Toy Story 2 and Toy Story 4.
National Geographic documentary Magic of the Animal Kingdom, which goes behind the scenes of the Disney World attraction of the same name.
Love, Simon, a series based on the gay teen drama film.
Diary of a Female President, a 2020 comedy series starring Gina Rodriguez as a presidential candidate.
(Re)Connect, a reality show focusing on families driven apart by relatable issues.
Rogue Trip, a Bob Woodruff-fronted travel series featuring rarely-visited locations.
Shop Class, a competition series that sees students building a series of contraptions.
Earthkeepers, a documentary series about conservationists.
Dolphin Reef, an under-the-sea doc narrated by Natalie Portman
Howard, a doc about Disney lyricist Howard Ashman expected in late 2019.
An as-yet-unnamed Mickey Mouse documentary.
Wolfgang, a doc about restaurateur Wolfgang Puck from the director of Jiro Dreams of Sushi.
People and Places, a travel series that reboots a 1950s/60s TV show.