Disney+ Shows Undergo Shakeups as Streaming Platform Struggles to Refine Its Tone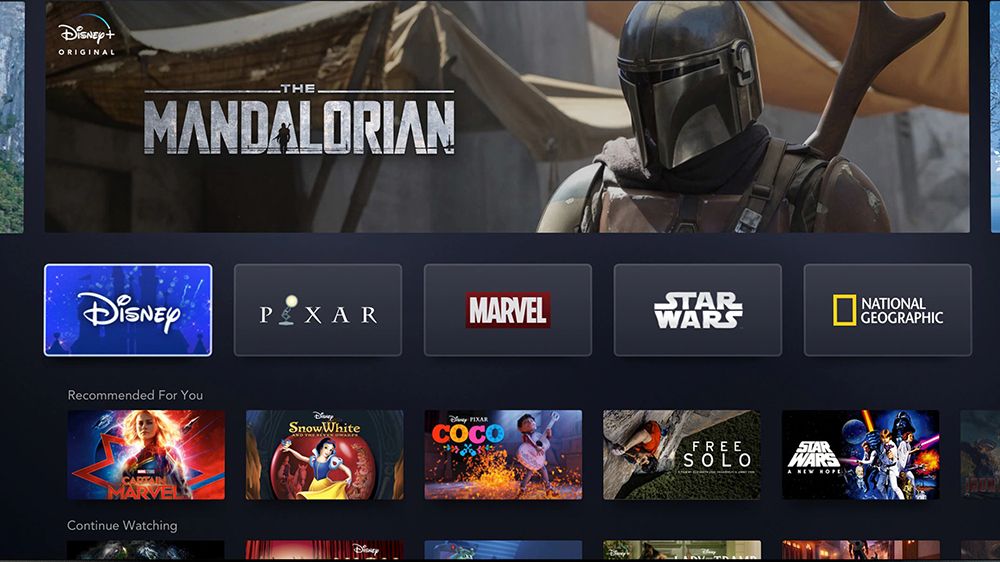 In the most recent presentation for Disney+, the upcoming platform mainly showcased its lineup of Marvel and Star Wars shows, all of which are expected to be available from launch or within the platform's first year. The company also announced two Disney Channel-style shows: High School Musical: The Musical: The Series and Sulphur Springs. However, both Disney Channel style shows seem to be struggling behind the scenes and have undergone production shake-ups, according to Deadline.
Sulphur Springs is a Stranger Things-esque show aimed at a younger crowd. Initially set to launch on Disney+, the show struggled to find a cast and was later picked up by Disney Channel. According to Deadline's source, two roles have been filled so far.
High School Musical: The Musical: The Series was originally set to have seasoned showrunner Oliver Goldstick onboard, but that seems to have changed. Goldstick had been expected to bring the style of his previous TV dramas—Pretty Little Liars, Life Sentence and Ugly Betty—to the Disney+ property. The series' pilot was written by Tim Federle, who had a more family-friendly vision for series, causing the two to clash. Their clash eventually prompted Goldstick to exit the show. Disney is currently working to lower the show's age rating to its standards, bringing it closer to Federle's vision.
The show is still expected to debut with Disney+ in November. They're currently filming the series' fifth episode of a planned 10-episode season.
High School Musical: The Musical: The Series follows a group of students at East High, where the original movie was filmed, preparing to put on a production of High School Musical. Along the way, they realize how much drama occurs off-stage.
Over the years, Disney has made multiple attempts to continue the High School Musical franchise. The first attempt occurred in 2011 when they gave Ashley Tisdale's character her own film, Sharpay's Fabulous Adventure. Since then, rumors of a fourth film or follow-up series have intermittently popped up. Disney Channel President and CEO Gary Marsh even acknowledged the difficulty last month.
"I spent ten years trying to develop a new take on High School Musical that was worthy of remaking this classic, something that new fans and our original fans can appreciate and watch together," he said. "It turns out it is harder than it seems to get that community together but we finally cracked it with The High School Musical; The Musical: The Series… It has a comic tone and texture that is simultaneously familiar to fans and yet quite a departure probably from what those fans are expecting."
In addition to their original content, Disney+ will feature 5,000 episodes of Disney Channel and Disney Jr. shows and 100 Disney Channel Original Movies at launch.