Disney Plus on Verizon: How Verizon Customers Can Get Free Disney Plus
Verizon customers have the chance to take advantage of a year of free Disney+, giving them the chance to watch over 500 films and TV series from the House of Mouse, Stars Wars and Marvel.
However, not every customer can take advantage of the deal. As Verizon itself wrote on its website: "Eligible plans include the Verizon Unlimited plan, Go Unlimited, Beyond Unlimited, Above Unlimited, Get More Unlimited, Do More Unlimited, Play More Unlimited, and Start Unlimited," with Fios home internet plans also eligible. However, business accounts cannot sign up for free Disney+.
If you are a subscriber to any of these deals, all you have to do to claim your Disney+ free year is to log on to your Verizon account through the website or app.
Clicking onto 'My Verizon,' you should see an invitation to sign up for your free year. If this does not appear, you have to click on the 'Plan' page, then 'Add-ons and Apps' and select 'Disney+' from the 'Premium Products' menu. Once you have agreed to the terms and conditions, Verizon should take you through to the Disney+ page to set up an account.
On the app, you have to take the following path: Menu > Account > Add-Ons > Entertainment. Scroll to Disney+ then tap Learn More > Enroll.
If you have already signed up to Disney+ and still want to get the free year, then according to the Verizon website you can either cancel your existing account and sign up for a new one or follow the processes detailed above, after which time Disney will send you an email allowing you to change over your account to the free one.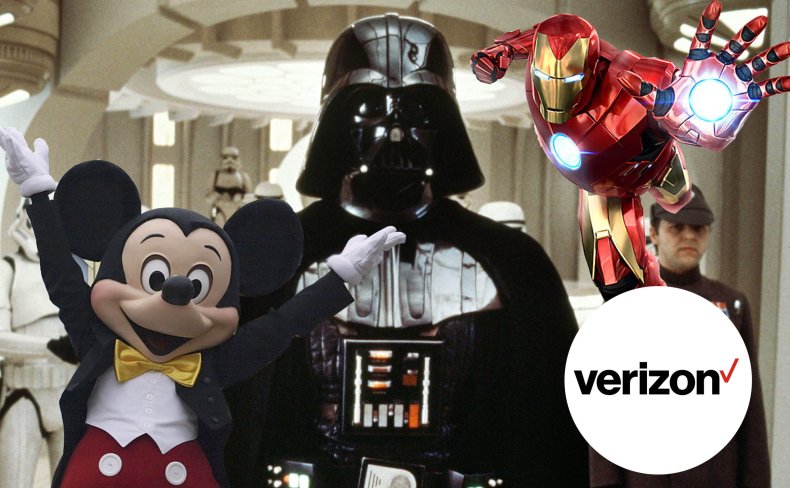 For those who do not have a Verizon Unlimited or Fios package, there are a number of options that allow you to sign up for the offer. You can either switch to an Unlimited or Fios plan from your existing account, or switch to Verizon if you currently have a different internet and/or network provider.
Per Verizon's FAQ for the deal, subscribers have until January 6, 2020, to sign up for the deal. In 49 U.S. states, your Disney+ account will automatically start charging you $6.99 a month after a year has passed. In New Mexico, however, your subscription will automatically end after a year, and subscribers will have to re-enroll if they want to keep their access.
Disney's entry into the streaming market is a significant one, and is one of several challengers Netflix will tackle over the upcoming years. The below graph from Statista shows how important various properties are to the upstart platforms.