Following Disney's decision to oppose Florida's "Don't Say Gay" bill, Texas Senator Ted Cruz suggested that the media company will now have sex scenes in new children's shows and films.
The Walt Disney Company has been under fire from GOP officials, including Florida Governor Ron DeSantis for speaking out against the newly enacted law banning topics of sexual orientation and gender identity for students in kindergarten through third grade. Cruz said "misguided" people are pushing the company toward LGTBQ representation.
During a taping of his show Verdict with Ted Cruz, the senator painted a lewd visual of beloved Disney characters.
"I think there are people who are misguided, trying to drive, you know, Disney, stepping in saying, you know, in every episode now, they're gonna have Mickey and Pluto going at it," Cruz said.
"Thank you for that image, senator," co-host Michael Knowles joked.
Cruz continued, suggesting if you want to see people "going at it" that viewers can turn the channel to Cinemax.
"But it's just like, come on, guys," Cruz said. "These are kids and you know, you could always shift to Cinemax if you want that ... I'm a dad. It used to be like you'd be able to put your kids in front of the Disney Channel, and all right, something innocuous will happen."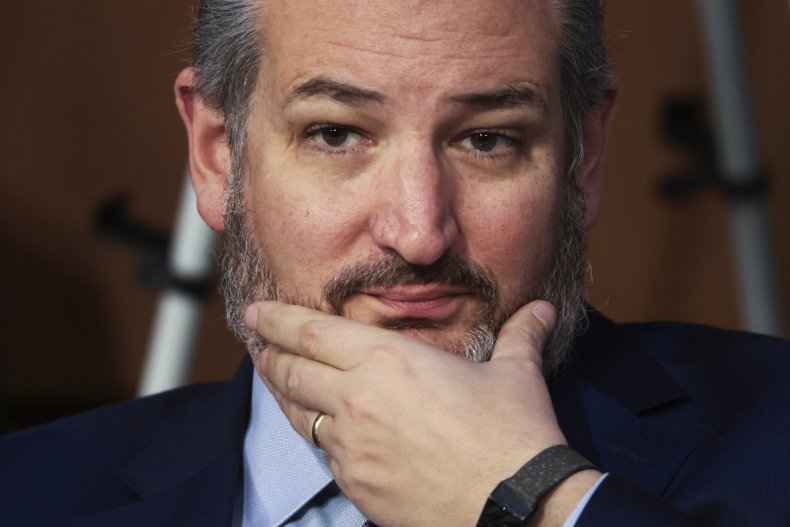 The internet trolled the senator after clips of his show were shared. Many did not agree with his denouncing of Disney.
"The far right's crusade against Disney goes into overdrive," former NBCUniversal Senior Executive Mike Sington wrote on Twitter. "Ted Cruz suggests Disney on the verge of Mickey and Pluto having sex. Then he mentions he's a dad, and the horrifying reality hits that someone had sex with Ted Cruz."
"Look, all we parents want is to have a safe space on Twitter without having to hear Ted Cruz's creepy fantasies about Disney characters committing bestiality, but he keeps cramming it down our throats," said Kevin Kruse, history professor at Princeton University.
To be clear, Disney hasn't released any statements announcing it'll depict its animated characters doing anything sexually explicit and has vowed to help repeal the "Don't Say Gay" law.
"Florida's HB 1557, also known as the 'Don't Say Gay' bill, should never have passed and should never have been signed into law," Disney said in a statement last month.
"Our goal as a company is for this law to be repealed by the legislature or struck down in the courts, and we remain committed to supporting the national and state organizations working to achieve that."
Newsweek reached out to Cruz and Disney for comment.