Disney Bans Smoking, Vaping, E-Cigs, Getting Rid of Designated Areas Inside the Park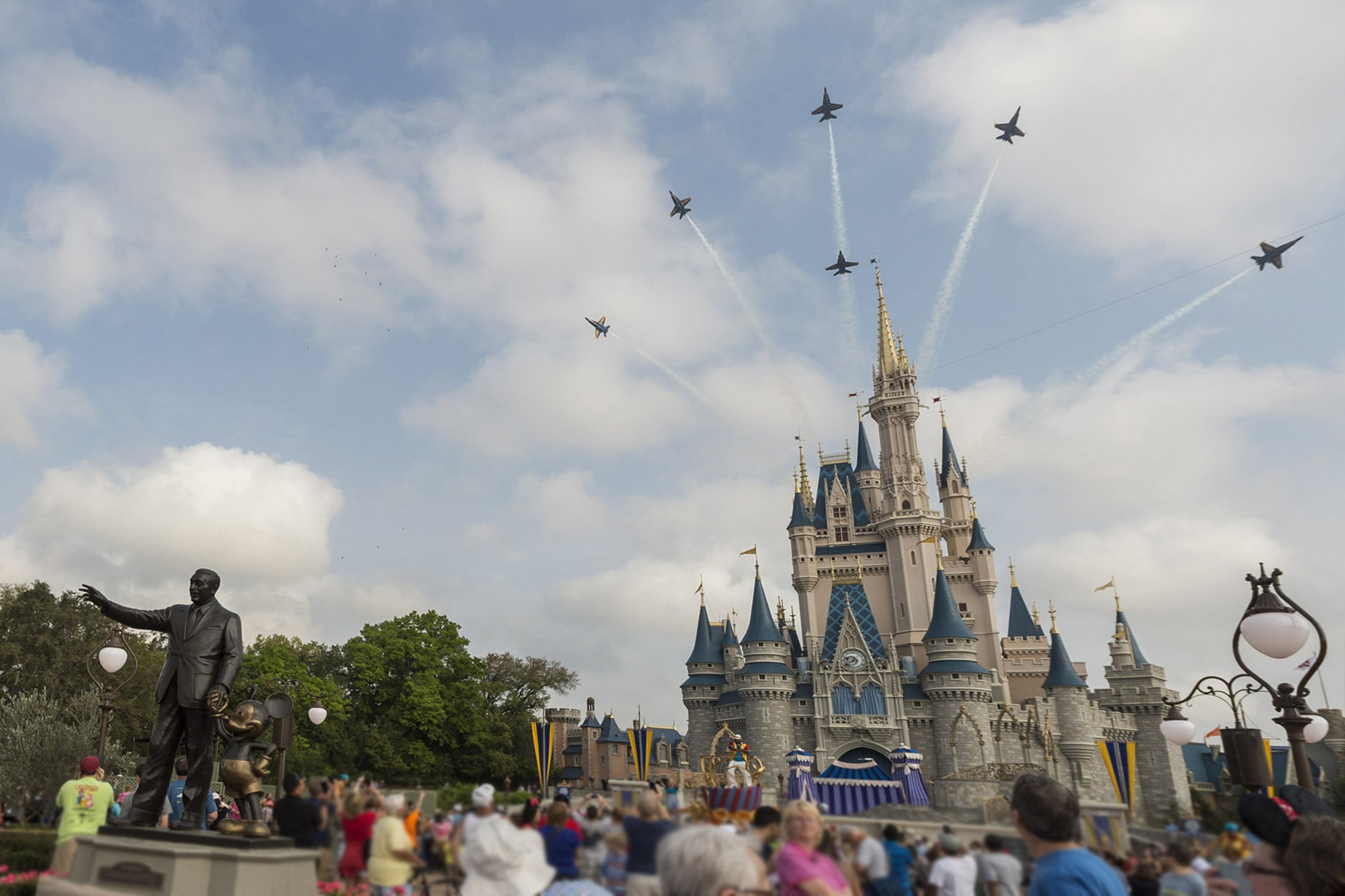 Disney announced Thursday that smoking would be banned inside of Walt Disney World and Disneyland parks as well as in water parks, ESPN Wide World of Sports and Downtown Disney in California.
The ban was announced in a Moms Panel "Know Before You Go" blog post and said come May 1 there would be no more designated smoking areas inside of the parks. There will however be smoking areas outside of the entrances to the parks and at the Disney Resort Hotels.
"This important action by Disney highlights the real dangers in using and being exposed to tobacco products including e-cigarettes. The American Academy of Pediatrics agrees with Disney that infants, children and adolescents have the right to breathe air that is free of tobacco smoke and tobacco product aerosols in all indoor and outdoor environments," Dr. Jonathan Winickoff M.D. at Massachusetts General Hospital for Children and from the AAP told Newsweek.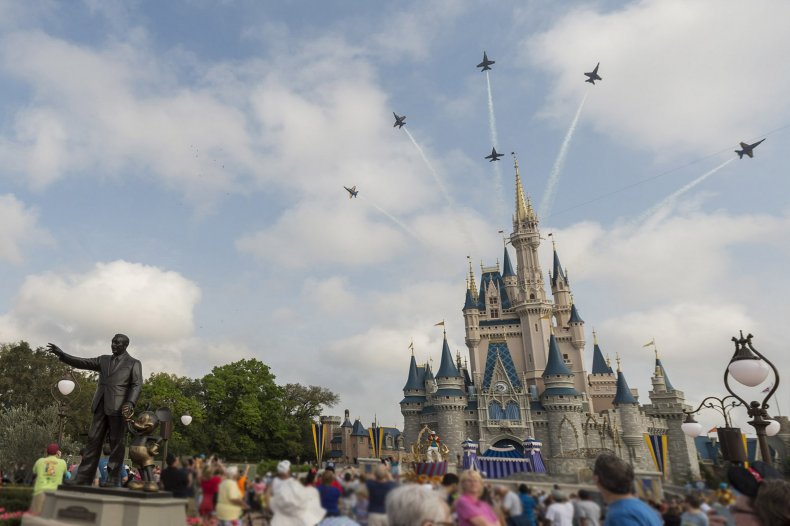 Specific rules for both Disneyland resorts and parks and Disney World specify the property rules. "Effective May 1, 2019, Walt Disney World Theme Parks, Water Parks and ESPN Wide World of Sports Complex will become smoke free," and "Effective May 1, 2019, the Theme Parks, the Esplanade and the Downtown Disney District will become smoke free," said the park rules. The term "smoke free" does include e-cigarettes and vapes, Disney said.
The change is meant to help improve the Disney experience for visitors and the parks regularly update their rules from time to time to improve the parks.
"As we expand our offerings, we will continue to take steps to enhance the guest experience and make it more enjoyable for everyone who visits," Erica Ettori, Disney spokeswoman, told Newsweek.
Disney, billed the happiest place on Earth, is a huge attraction and has more than 50 million visitors each year, according to Magic Guides. Many of those visitors are children who are there with their families.
Secondhand smoke can contribute to asthma related issues and to ear infections, according to the AAP. If exposed frequently enough the secondhand smoke can increase the risks of lung cancer and other diseases as well. "Even brief exposure to secondhand smoke can damage the lining of blood vessels and cause your blood platelets to become stickier," said the Centers for Disease Control and Prevention.
Disney Bans Smoking, Vaping, E-Cigs, Getting Rid of Designated Areas Inside the Park | U.S.