'Disney Tsum Tsum' August 2018 Event: Winnie the Pooh Is Next on the Calendar
The "Disney Tsum Tsum" August 2018 calendar event is just days away. Find out everything to expect from Pooh's Hunny Festival, here.
Leaks for the August 2018 Disney Tsum Tsum event have begun cropping up on Reddit and it looks to be a sweet one as players prepare to embark on an adventure through Pooh's Hundred Acre Wood in search of the fearsome Heffalumps and Woozles. Players can earn Hunny and unlock special Hunny Party missions and prizes for completing missions during the event. It also brings with it four new limited time Tsum Tsum from the classic Winnie the Pooh series. The event is one you won't want to miss so we've put together a complete guide of everything to expect along with dates for pick-up capsules, lucky times and more. Check it out below. UPDATE: The event is now live. You can find out guide for best Tsum Tsum to use on each challenge, here.
Disney Tsum Tsum Winnie The Pooh Event: Everything To Know About The August 2018 Calendar Event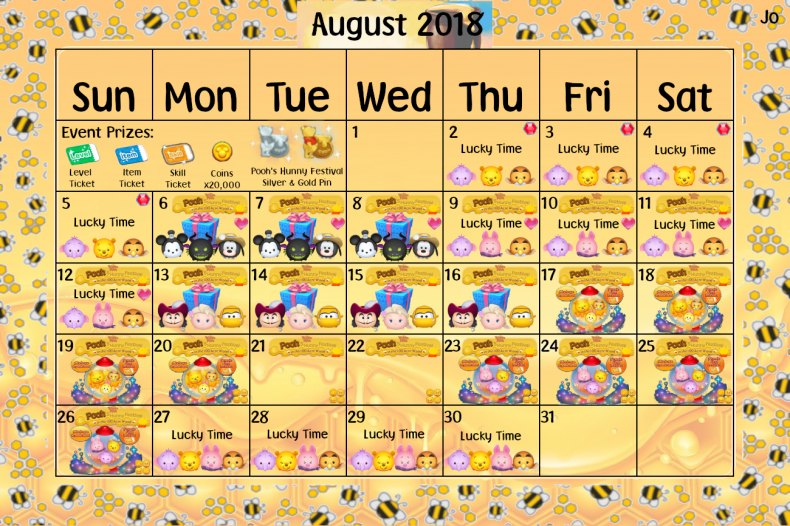 According to a leaked international calendar (subject to change), the August event will kick off Monday, Aug.6 and run through Aug. 26. The first lucky time for this month's special event Tsum Tsum starts Aug. 2 and will run through Aug.5.
How Does The Winnie the Pooh Event Work?
Pooh's Hunny Festival will be a map-style event. Players get a mission card marked with spots they must visit and then complete the challenges there. Once a card is cleared players will earn tickets for items and skill leveling.
Similar to last month's event, the Pooh event will take place in two different stages. The first stage, which starts Aug. 6 will see cards 1-4 released. Cards 5-7 will be released on Aug. 13. Card 7 is a special card that will allow players to win the monthly gold pin for completion.
Which New Tsum Tsum Are Coming To The Game In August?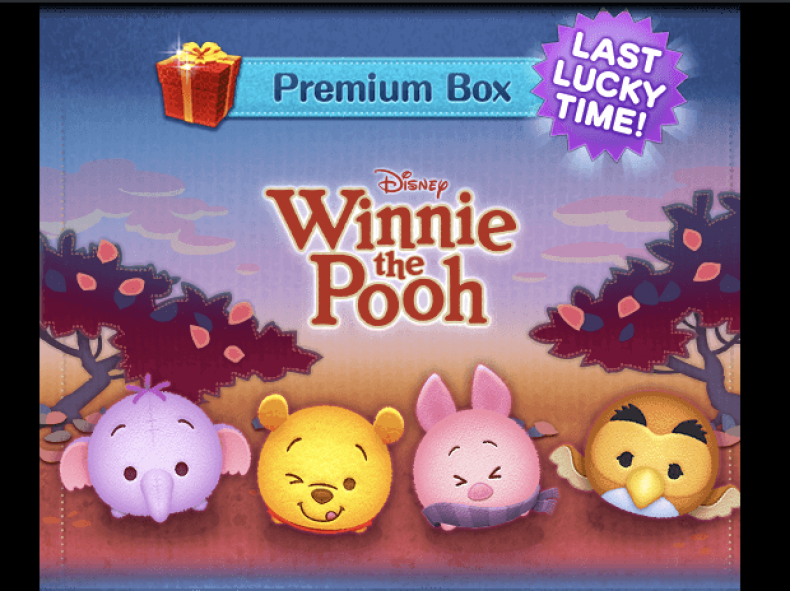 Pooh's Hunny Festival adds four new Tsum Tsum players can acquire through completing missions or by purchasing Premium boxes. Players who use one of the new Hunny Party Tsum Tsum during the August event will receive extra character bonuses. The new characters and their skills are as follows:
Happy Pooh - Pots appear that can be cleared with Pooh and remove nearby Tsum Tsum too!
Lumpy - Clears random Tsum Tsum in one go.
Owl - Spawns Magical Bubbles automatically.
Shivering Piglet - Clears one type of Tsum Tsum.
August 2018 Capsules, Select Boxes and Lucky Times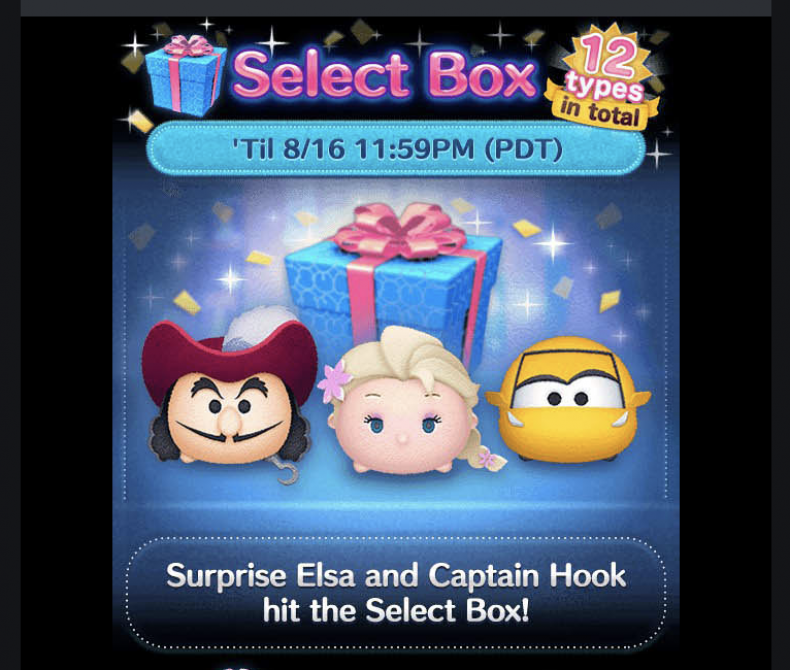 Premium Box Lucky Time #1 (Aug. 2 - 5)
Select Box #1 (Aug. 6 - 12)
Maleficent Dragon
Musketeer Goofy
Cruella De Vil
Steamboat Mickey
Conductor Mickey
Arlo
Mulan
Ariel
Simba
Queen of Hearts
Sven
Fairy Godmother
Premium Box Lucky Time #2 (Aug. 9 - 12)
Select Box #2 (Aug. 13 - 16)
Surprise Elsa
Captain Hook
Cruz Ramirez
Scuttle
Mowgli
Pocahontas
Romance Ariel
Pinocchio
Princess Aurora
Miss Bunny
Tinker Bell
Maximus
Pick-Up Capsule #1 (Aug.17-20)
Happy Pooh (1)
Owl (1)
Scrooge (2)
Rabbit (1)
Maleficent (2)
Snow White (2)
King Triton (3)
Elsa (3)
Pick-Up Capsule #2 (Aug. 23 - 26)
Shivering Piglet (1)
Lumpy (1)
Bumblebee Pooh (1)
Pete (2)
Peter Pan (3)
Jasmine (2)
Baymax 2.0 (3)
Birthday Ana (2)
Premium Box Lucky Time #3 (Aug. 27 - 30)
Lumpy
Happy Pooh
Shivering Piglet
Owl