'Disney Tsum Tsum' October 2018 Event: 'Kingdom Hearts' & 'Nightmare Before Christmas' Mash-Up Coming
Leaks for the October 2018 Disney Tsum Tsum event are cropping up on Reddit and point to a spooky Halloween-themed quest featuring special Nightmare Before Christmas and Kingdom Hearts Tsum Tsum. The event will also bring back some beloved Halloween-themed characters. The event will be a card mission type, allowing players to earn coins, items, pins and the new Bat Hat Minnie Tsum Tsum for completing cards. The event is sure to be filled with spooky fun, so we've put together a complete guide to how the event works, plus dates for pick-up capsules, lucky times and more. Check it out below.
Disney Tsum Tsum Haunted Halloween Event: Everything To Know About The October 2018 Calendar Event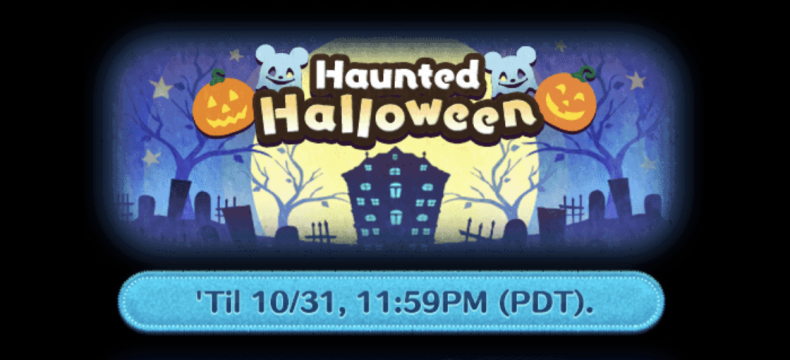 According to a leaked international calendar posted to Reddit (subject to change), the October event will kick off Friday, Oct. 5 and run through Oct. 31. The first lucky time for this month's special event Tsum Tsum starts Oct. 1 and will run through Oct. 4.
Newsweek subscription offers >
How Does The Haunted Halloween Event Work?
Based on the leaks, the Haunted Halloween event will be a typical map/card mission event. During these events, players complete various missions on a card. Checkpoints along the way will award small prizes of item tickets or coins. After a card is completed, players receive a larger prize, such as a premium Tsum Tsum ticket or a large number of coins. It is unclear how many cards must be cleared to win the Bat Hat Minnie Tsum Tsum, but it is one of the prizes listed in the leaks. If players successfully complete all cards, they will be awarded with a special event pin to show off alongside their player avatar. As more details about the event missions emerge, we'll update this post.
Which New Tsum Tsum Are Coming To The Game In October?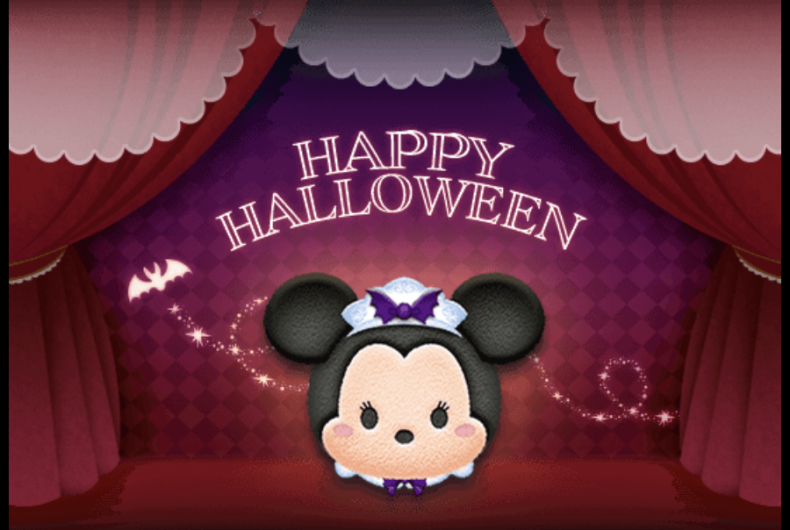 Newsweek subscription offers >
The Haunted Halloween event adds seven new Tsum Tsum, which can be acquired by completing missions, purchasing Premium boxes or opening capsules. Skills for the new characters have yet to be announced, but we'll update the list once they are revealed.
Pumpkin King ( Nightmare Before Christmas collection)
Boogie (Nightmare Before Christmas collection)
Sally (Nightmare Before Christmas collection)
Pumpkin Sora Kingdom Hearts collection)
Frankenstein Goofy (Mickey and Friends collection)
Mummy Donald (Mickey and Friends collection)
Bat Hat Minnie (Mickey and Friends collection)
October 2018 Capsules, Select Boxes and Lucky Times
Premium Box Lucky Time #1 (Oct. 1–3)
Capsule #1 (Oct. 4–7)
Horn Hat Mickey (2)
Cat Hat Minnie (2)
Rattle Bones Pluto (1)
Pumpkin Mickey (2)
Pumpkin Minnie (2)
Pumpkin Chip (3)
Ghost Dale (3)
Premium Box Lucky Time #2 (Oct. 8–11)
Frankenstein Goofy
Mummy Donald
Halloween Sora
Select Box #1 (Oct. 12–15)
Sora
Riku
Jiminy Cricket
Zurg
Pete
Scar
Jafar
Maleficent
Genie
Beast
Capsule #2 (Oct. 16–21)
Sally (5)
Jack Skellington (5)
Zero (5)
Select Box #2 (Sept. 22–25)
Ursula
Queen of Hearts
Maleficent Dragon
Jester Goofy
Captain hook
Cruella De Vil
Steamboat Pete
Mike
Sulley
Davy Jones
Which Tsum Tsum are you most excited to unlock? Share your thoughts in the comments below!
'Disney Tsum Tsum' October 2018 Event: 'Kingdom Hearts' & 'Nightmare Before Christmas' Mash-Up Coming | Gaming