Did Hurricane Irma Damage Disney World? Photos, Information on When the Orlando Theme Park Will Reopen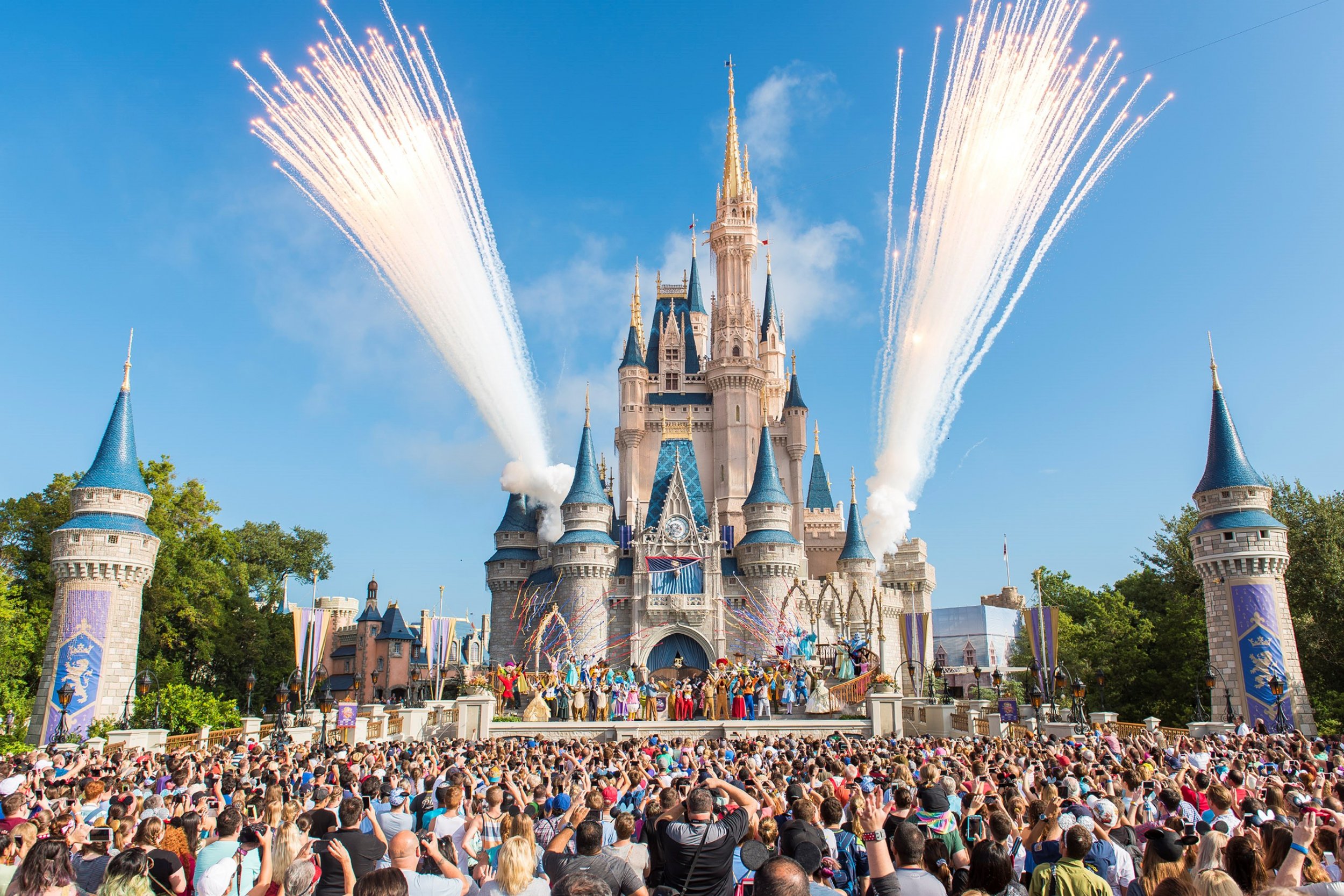 Updated | Walt Disney World in Orlando, Florida, announced that it would reopen its parks Tuesday after assessing damage from Hurricane Irma. Disney said it "experienced high winds and rain" but "maintained power throughout the storm."
For only the fifth time in 46 years, Disney closed its parks Sunday and Monday because of the storm, which brought sustained winds over 60 mph and heavy rains to the tourism hub Sunday night. The resort covers about 40 square miles and includes four parks, two water parks and 36 hotels, all of which took a lashing from Irma.
The theme parks—Magic Kingdom, Epcot, Animal Kingdom and Hollywood Studios—as well as Disney Springs were scheduled to resume operations Tuesday. The water parks—Blizzard Beach and Typhoon Lagoon—were still closed and set to reopen later in the week.
Posts on social media showed several downed trees and little debris from the weekend storm. USA Today reported that a few electric transformers had blown, as well.
It was a good thing for Disney's bottom line that damage was minimal: Closing can be expensive.
"During this time of the year, particularly with the Halloween events going on, literally millions of dollars can be lost," Dennis Speigel, of the firm International Theme Park Services, told the Orlando Sentinellast year after Hurricane Matthew. "It's not taken lightly."
While Disney has escaped damage from most major hurricanes in recent years, its cruise ships and private island, Castaway Cay, were wrecked in 2012 by Hurricane Sandy. Cruise Critic reported that guests saw damage done to stores and bars, with CNN iReport user David Evans writing that "there was a violent tossing of the ship from side-to-side and most of the furniture was overturned in our room."
Other theme parks in Orlando remained closed after Irma, including SeaWorld Orlando, Discovery Cove, Adventure Island and Universal Orlando Resort.
Universal planned to reopen as per normal on Tuesday, and SeaWorld said it was "providing support and temporary housing for animals from other zoological facilities in coastal areas expected to have greater impact."
This story has been updated to add information about Disney reopening its parks Tuesday.