Disney Fan Reddit Removes 'No-COVID' Thread After Conspiracy Theories Flood It
Even the pixie dust can't ease the tension coronavirus has caused inside the magical kingdom of one Walt Disney World thread on Reddit.
Disney Parks are reopening around the world, and that hasn't come without a surplus of criticism from some people who think it's much too soon for large crowds of people to gather at the amusement parks, especially as numbers of coronavirus cases continue to spike in places like Florida, where Disney World is located. People by the dozens have taken to Reddit to voice their concerns, however, they weren't met open arms from their fellow internet Mouseketeers.
After posting about Disney Parks' reopening, a moderator for r/WaltDisneyWorld created a thread banning comments about the coronavirus on Tuesday. The thread's title sternly notes, "NO COVID-19 comments allowed." A quick scroll down the thread shows that several comments have been removed from the post, and one of the thread's moderators announced the post was being removed altogether because "because it keeps getting reported and all of the comments are being marked as spam because people are reporting those too. People are making it very hard to moderate this thread."
Reddit user u/smhthrowawayy started a new subreddit and gave folks a rundown on why the Walt Disney World Reddit was removing comments pertaining to coronavirus.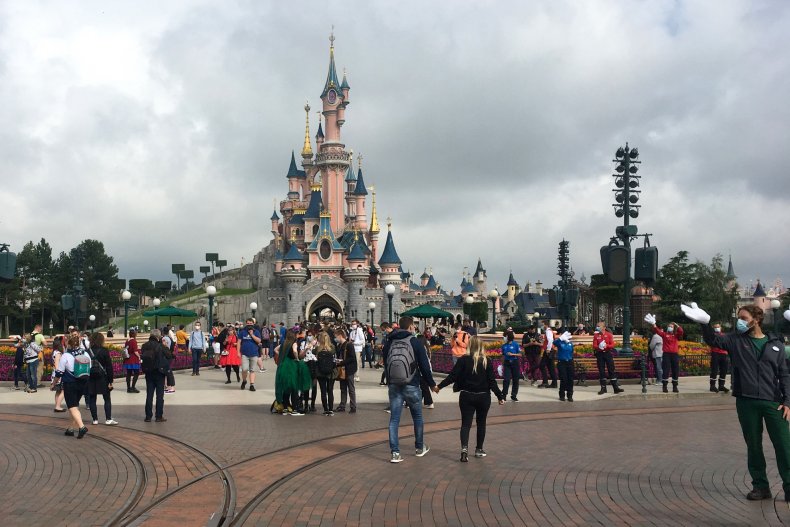 "After the majority of the Disney World reopening thread on r/WaltDisneyWorld was people expressing concern about the dangers of opening with a massive COVID spike in Florida, mods listened to complaints from Disney fanatics and COVID deniers alike that they can't discuss their trips to the park without having to face reality of COVID," u/smhthrowawayy's post read.
It continued: "Next day Disney sub mods decide to create a park megathread that bans users from discussing anything COVID related. Turns out the entire thread is related to COVID - but only comments that express concern are removed. Some now taken down comments of users bragging about going to make people mad or to take advantage of people's fears to get good reservations. Thread ends up being an echo chamber for covid deniers and the rest of the sub is pissed."
A number of commenters noted that they had since been banned from posting on the r/WaltDisneyWorld forum due to their complaints about the park reopening in the midst of a pandemic, while u/smhthrowawayy explained they were banned merely for starting a separate thread to bring awareness of r/WaltDisneyWorld's "no Covid-19" park discussion rule.
Newsweek has reached out to u/smhthrowawayy for comment.
The r/WaltDisneyWorld megathread was reopened on Wednesday with a note from the moderators explaining that they "do not wish to downplay" the severity of coronavirus, "nor will we pretend to be public health experts."
"However, this sub is a place for sharing, discussing, and reflecting on all things WDW. And, whether we agree or disagree with the decision, the official reopening of the parks is happening and this is big news for our community. This will undoubtedly be a charged topic and discussion, but we urge everyone to remain civil in this thread. We will not provide a forum for name-calling, political grandstanding, hurling obscenities at one another, wishing one another ill, or other forms of incivility," the message continued.
The message concluded: "The world is crazy enough right now, so let's try to make our little corner of it a little bit saner and calmer. Stay safe out there and wear your masks!"
Disney World employees, clad in masks and gloves, greeted hundreds of visitors when the park reopened its gates for the first time since March on July 11. Epcot and Hollywood studios are scheduled to open on Wednesday.
Meanwhile, Florida broke its record for most deaths in a day after 132 deaths were reported on Tuesday, according to the New York Times.