Is Disneyland Closed Due to Fire? Photos Show Scary Sky Over California Theme Parks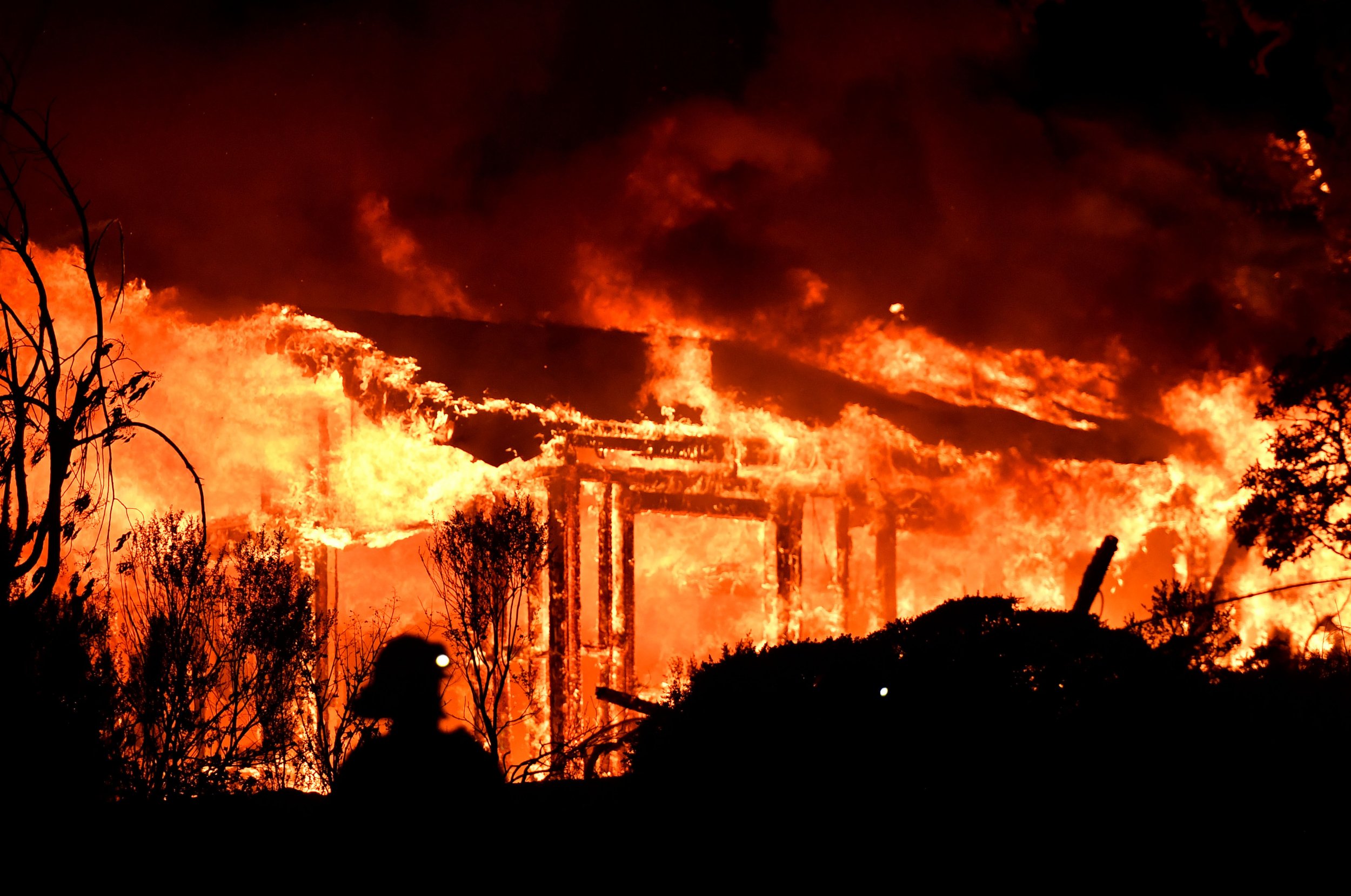 Widespread wildfires in California are causing Disneyland guests to flood social media with ominous pictures of attractions in Anaheim, but so far it's business as usual at the happiest place on Earth.
A spokesman for Disneyland tells Newsweek that there are no changes to the operation of the parks, and everything remains open. He pointed concerned visitors to the resort's official Twitter feed, @DisneylandToday, for further updates.
The resort is about 13 miles away from Anaheim Hills, where some residents were ordered to evacuate as winds spread a dangerous brush fire. KTLA reported that more than 1,000 homes were threatened by the blaze, which Orange County officials estimated covered some 2,000 acres as of Monday afternoon. Other fires burned upstate in the Napa and Sonoma wine countries.
Although Disneyland's two parks, three hotels and downtown district weren't immediately affected by the wildfires, Disney fans both in California and around the world were certainly paying attention.
"Finally an answer to the question of what post-apocalyptic Disneyland would be like," philosopher Nolan Gertz replied to a video clip of Disneyland on Monday. "Sort of surreal," meteorologist Eric Holthaus wrote. "Families are pushing thru, but asthmatic cast members have called it quits, leaving some things short-handed," WABC host Jason Cochran added.
At least one person, FoxSports's Amanda Busick, pointed out that the orange-y scene Monday looked similar to an ad for Disney's Halloween Time promotion. Others wondered about possible evacuations and rides shutting down, even though Patch reported longer-than-normal lines at the parks. The Orange County Register tweeted that there were no attractions closed because of the fire.
Disneyland's Florida counterpart, Disney World, is famous for rarely closing down completely due to weather. Last month, ahead of Hurricane Irma, the Orlando resort shut down for the fifth time in nearly five decades. It ultimately sustained little damage, just some blown transformers and downed trees.
The business will likely recover, as well. In 2016, the theme park section of the Walt Disney Company brought in $3.3 billion. That was up 9 percent from the year before despite falling attendance at Disney parks worldwide, according to The New York Times. Disneyland brought in nearly 18 million visitors.