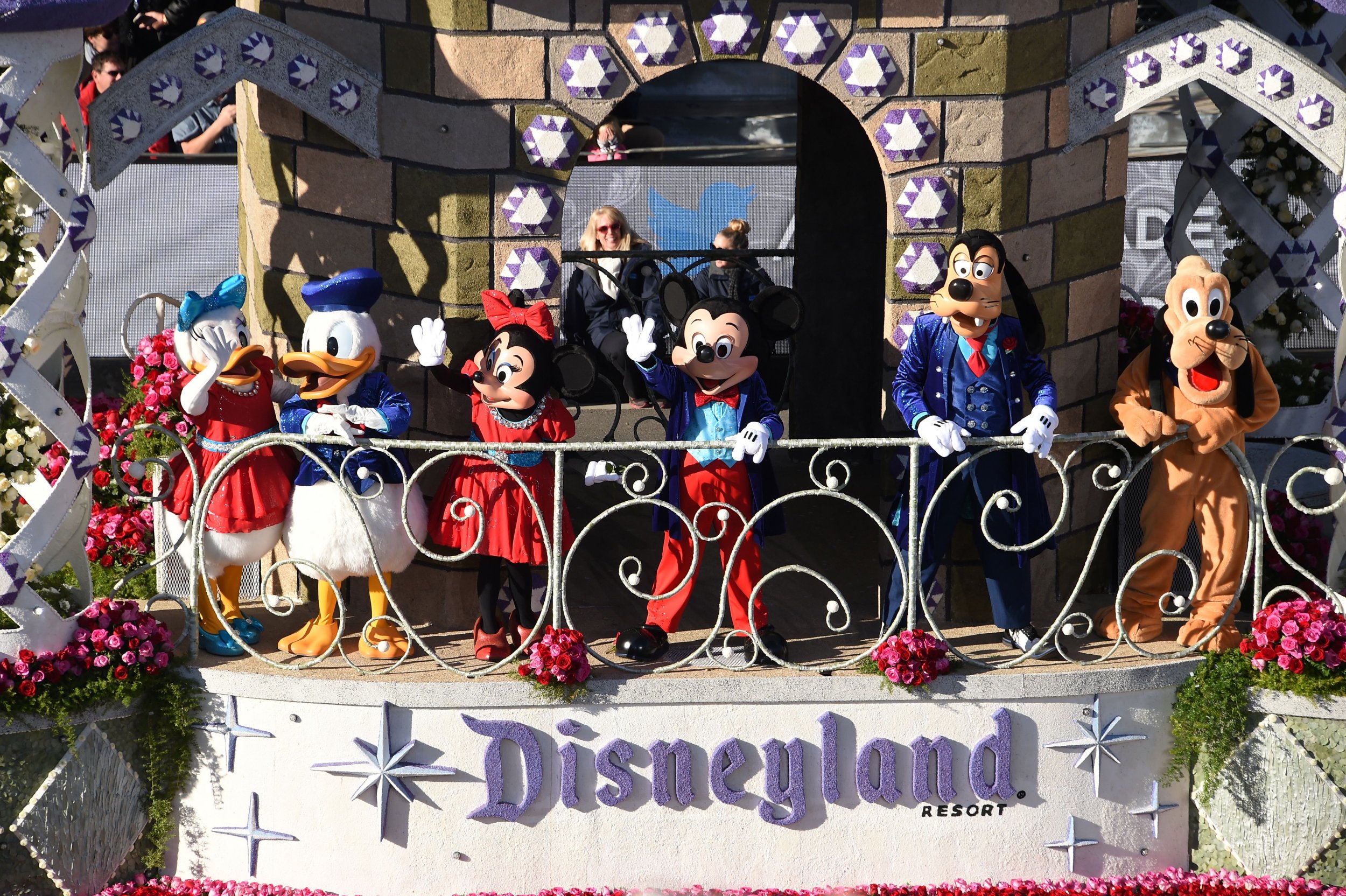 A second person has died after a Legionnaires' outbreak thought to be linked to the Disneyland theme park in Anaheim, California. An additional three people have also been diagnosed with the illness, the Los Angeles Times reported Wednesday, However, Disney tourism companies say the outbreak hasn't hurt their business.
"We haven't had one client reach out to us expressing any concerns, which is interesting—I know it is a serious disease, I know there's been some deaths" Greg Antonelle of the Disney-specialist travel agency Mickey Travels told Newsweek. "I'm not taking it lightly. But has anyone had any questions or concerns—there's been absolutely none."
Outbreaks absolutely can have an effect on tourism; during the height of concerns about the Zika outbreak in early 2016, all major U.S. airline companies offered refunds to passengers who no longer wanted to travel to affected areas, USA Today reported. The New York Times reported a few dozen people cancelled vacation plans made through travel agencies to affected areas after the Centers for Disease Control and Prevention issued a travel advisory for a Miami neighborhood in 2016.
But should people be canceling Disneyland vacations? Probably not. The Disney cooling towers that showed elevated levels of the bacteria were shut down and disinfected earlier this month. New test results showed there was no more bacteria in the towers. The presence of the bacteria in those kinds of towers, however, would not be surprising. Cooling towers have water, and the species of bacteria that causes Legionnaires' disease loves water. The way the towers operate may also contribute to spreading the bacteria around.
And, Disney and environmental experts pointed out, the problem may not have been those cooling towers after all. Four of the recently infected people never visited Disneyland, though eleven had. "It's too early to point fingers at Disneyland for those four people," Sanjay Mohanty told the Los Angeles Times. Mohanty is an environmental engineering professor at the University of California, Los Angeles. That may be especially true because Legionnaires' disease is generally not spread from one person to another like a cold or flu is.
Cooling towers have been the source of several recent and major outbreaks, including one in New York during 2015 that infected more than 100 people. More than three-quarters of cooling towers testing during one CDC survey had evidence of living or dead Legionnaires' bacteria. Legionnaires' is pretty rare in the United States; about 6,000 cases are reported each year.
If anything, Antonelle said, more major threats to Disney tourism in the past have been natural disasters, hurricanes and alligators—not Legionnaires'.
"The last time something like this happened outside of natural disasters or hurricanes is when there was the incident with the alligator and the child," he said. That incident, in 2016, involved a two-year-old boy from Nebraska who may have been drowned by an alligator at Walt Disney World, Disney's Florida theme park.