Disneyland Tickets Going up As Anaheim Park Raises Admission Prices—Most Expensive Day Ticket Costs More Than $200
Disneyland has increased its prices again, with tickets now costing up to $209. The Disneyland park in Anaheim, California, has increased the prices of its day passes, annual passes and digital MaxPasses.
Disneyland has introduced a five-tier pricing scheme that classifies ticket prices as being for peak days and off-peak days. While the price for tickets for low-demand days such as mid-week in March didn't increase and have remained at $104 per day, tickets for peak days, such as weekends, increased by $5 from $149 to $154. Mid-tier prices for one-day tickets range from $114 to $139.
The most expensive ticket is the one-day park-hopper, which allows guests to visit both Disneyland and Disney California Adventure. It now costs $159 on low-demand days and $209 on high-demand days. The ticket prices were previously $154 and $199, respectively.
Disneyland spokesperson Liz Jaeger said in a statement "A visit to our parks is the best value in entertainment bar none, and we offer flexible choices to enable families to choose what's best for them."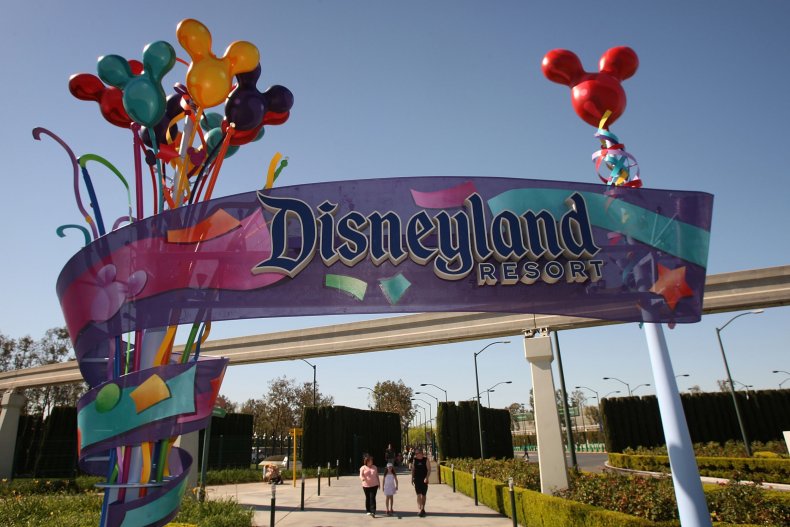 Disneyland Flex Pass
The prices of Disneyland's Annual Passports, including the Disneyland Flex Pass, have also increased. The Flex Passport costs $649, the Deluxe Passport costs $829, the Signature Passport costs $1,199 and the Signature Plus Passport costs $1,499.
The Select Pass, which is specifically for residents of Southern California, has increased in price from $399 to $419.
Disneyland MaxPass
The price of the Disneyland MaxPass has increased from $15 to $20. The Disney MaxPass allows guests to reserve a FastPass slot from their phone so they can plan ahead and skip lines.
Rides included on the FastPass include Autopia, Guardians of the Galaxy — Mission: Breakout, Monsters Inc. Mike and Sully to the Rescue, Space Mountain, Splash Mountain, and Radiator Springs Racers. Autopia and Monsters Inc. were recently added to the FastPass. Additionally, on February 11, Disney announced that the Star Wars ride, Millennium Falcon: Smugglers Run, would soon be added to FastPass.
Galaxy Edge Disneyland
This prices increase is the first in 13 months, when Disneyland raised its prices ahead of the Star Wars expansion Galaxy Edge. The themed area features two rides, Millennium Falcon: Smugglers Run and Rise of the Resistance, and will soon feature a two-day Star Wars experience at a Galactic Starcruiser hotel.
Guests stay in the hotel for two days and two nights and will take part in activities including lightsaber training and a 'planet excursion.'
Ann Morrow Johnson, executive producer for Walt Disney Imagineering, said in a Disney blog post: "Star Wars: Galactic Starcruiser is a completely new type of experience. You're going to live onboard a star cruiser...and you can get wrapped up in the larger Star Wars story."
Disney recently announced that reservations for the Star Wars hotel and experience would open this year for stays in 2021.