Details of Theme Park Dubbed 'British Disneyland' Unveiled
The "U.K. answer to Disneyland" has been unveiled and the British public are being urged to have their say.
Plans for the "London Resort" as it is currently known, have been in the pipeline for eight years, with a consultation under way after the intention for a theme park to be built at the Kent site were outlined in 2012.
The London Resort will include plans for four hotels, which are reported to boast 3,500 rooms and lead to 9,000 direct and 20,000 indirect jobs being created at the site within the first year.
Should the £5 billion ($6.5bn) park be built, it will be the first of its kind In Europe to be built from scratch.
The areas has been earmarked for two theme parks which have been planned with partners including Paramount Pictures and the BBC. The site will also feature a water park, conference venues and a shopping center.
The project's CEO PY Gerbeau said: "It will generate multi-billion-pound investment, thousands of jobs and will transform a largely brownfield site into one of the most exciting entertainment destinations in the world."
He also said that he hoped that park would be one of the most sustainable theme parks in the world pursuing an operational net-zero emissions goal.
Mr Gerbeau said: "It is the first project of its kind to be designated a Nationally Significant Infrastructure Project so... it is also important for the nation to have its say."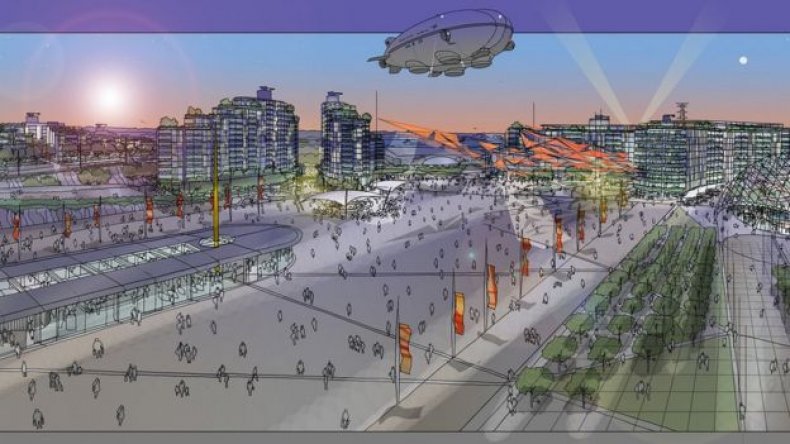 Describing proposals for the park last year, the London Resort said: "The project will be one of the largest construction projects across Europe. 30,000 people and a multi-billion pound investment will transform seven million square meters of land, on the banks of the Thames, into one of the largest, immersive experience centers in the world.
"When complete, it will be three times larger than any other park in the UK. Two theme parks and a resort water park will be set over 535 acres, the equivalent of 136 Wembley Stadiums."
Plans to build the park have previously been hampered by delays including the discovery in 2013 that the site was home to jumping spiders, which are rare in the U.K.
Members of the public are being invited to have their say on the plans as part of the latest consultation which runs until September 21.
Should the plans go ahead, work on the project is set to start in 2022, with the grand opening to take place in 2024.