'Dispatches From Elsewhere' Season 2: How The Jason Segel Show's Finale May Have Set Up Another Season
Dispatches From Elsewhere has aired its finale on AMC, in a metafictional episode that saw Jason Segel playing himself and speaking directly to the audience about his motivations for making the show. With the game at the centre of the show tying up a few episodes ago, and the finale bringing things full circle, it may seem unlikely that the show could return for a Season 2.
However, creator and star Segel has told multiple publications that he has a few ideas for how the show could continue, and that "everyone is deciding if we're going to do a second."
He said this to Entertainment Weekly: "I've got a plan. A plan thematically for the series as a whole and for what each theoretical season could be like."
The Forgetting Sarah Marshall star went in to more detail with Deadline: "It can be either an anthology or a limited [series], depending on how we decide to proceed. But the idea is that each season is stand-alone—and without giving too much away, each season would profile a specific thing, as the Institute was profiled in the first season."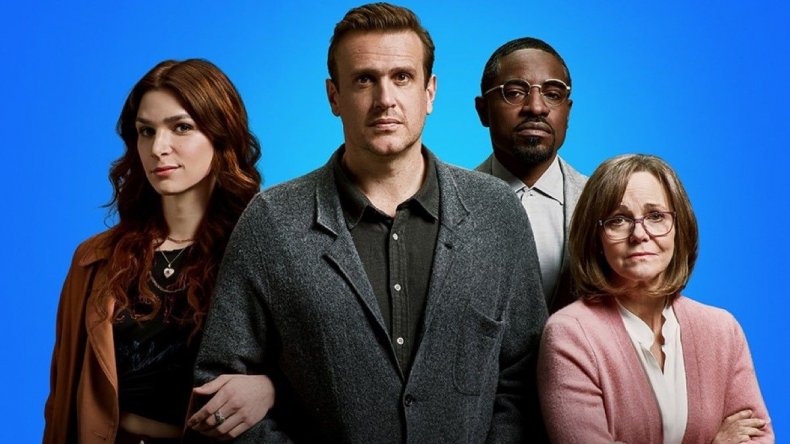 The actor would not reveal whether Dispatches From Elsewhere Season 2 would see the return of characters from the first season such as Peter (played by Segel), Janice (Sally Field) and Fredwynn (Andre Benjamin).
However, Segel saying that he envisions the show as an anthology suggests that the actors will return but in new roles, similar to what shows like American Horror Story and Miracle Workers do.
This seemed to be suggested in the comedian's interview with Rolling Stone, in which he said of the show's first season: "When people see the first four episodes, they'll see we're setting up who these people are. Then, for the next six episodes, they have to journey together to find what each of them needs."
With that journey completed by the end of this series, it seems as if we will be on a journey with new characters if the show returns.
Asked by The Wrap what his plans are now he has finished the first season, Segel said: "And I guess my goal is to continue to seek out things that feel bold in that way. Like, if at the end of every project someone asks me, 'Where do you go from here?' I'd be doing like an awesome job."
Dispatches From Elsewhere is streaming now on AMC.